The Chinese Zodiac Dog Astrology : The Year of the Dog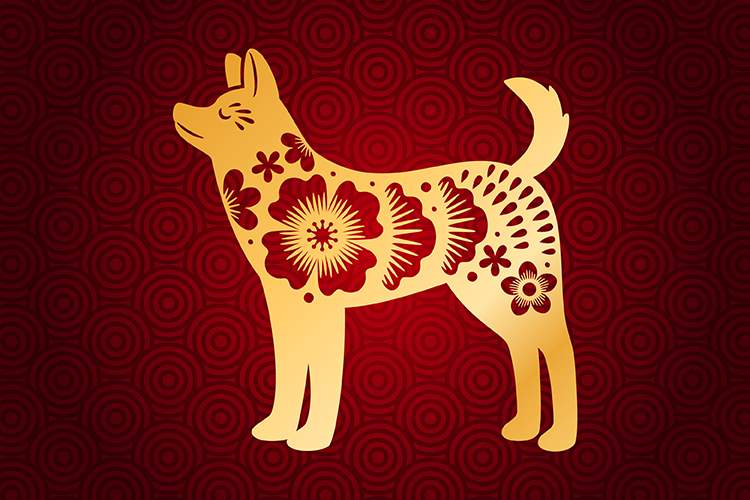 The Chinese Zodiac Dog Astrology And Traits
(Years – 1970, 1982, 1994, 2006, 2018, 2030)
The natives of the Chinese zodiac dog Astrology are very blunt and straightforward. They are honest individuals with extraordinary intellectual skills and loyalty. People with zodiac signs as dogs are not party animals. These individuals prefer to be in their own zone and avoid large groups for chilling. Privacy matters the most for dog Chinese zodiac people. They hate it when someone interferes in their private space.
The dog Chinese zodiac personality and traits include the fair judgement of right and wrong. Stress and Tension are not on the list of Chinese zodiac dog traits. Natives of this zodiac are very good at anxiety management and even help others to deal with it. They follow their instincts and try to understand and read the situation.
Explore All About the Chinese Zodiac Sign Dog Characteristics & Personality
The females with zodiac dog Astrology are the best fit for the profession of Psychiatrist, Counsellor or Teacher. They have an expressive face and a calm nature. People are naturally attracted to zodiac dog natives. Pamper them, and they will do the same to you. Dogs have a tendency to correct people if they are going wrong somewhere in life. They are tough outside and soft inside. The care shown by Dog natives is not a show-off, but actually, it's their love for you.
When it comes to compatibility, Dogs are very comfortable with Monkey zodiac natives. They can be one of the most successful couples with their analytical approach and intelligence. These zodiac signs are anyway friendly with each other. With a few adjustments for each other in the relationship, they can work-out things in the best manner. Read more about Dog and Monkey couples.