Know Complete Information About Champa Shashti 2023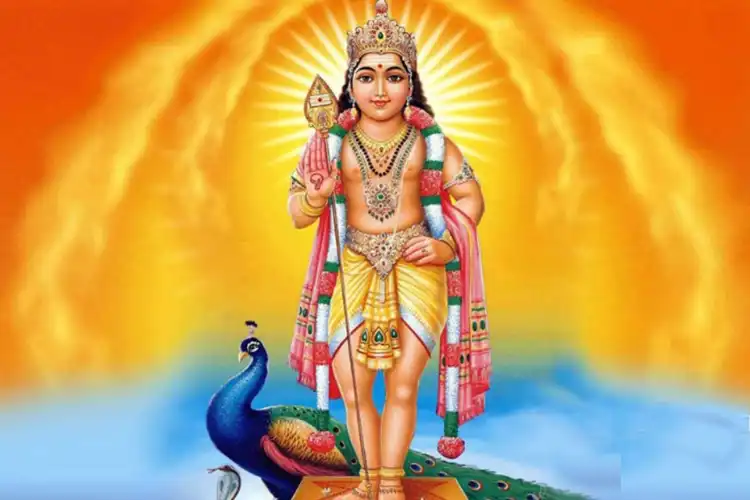 When is Champa Shashthi in 2023?
| Champa Shashti | Date & Time |
| --- | --- |
| Champa Shashti | Monday, 18 December 2023 |
| Champa Shashthi Tithi Begins on | 05:33 PM on Dec 17, 2023 |
| Champa Shashthi Tithi Ends on | 03:13 PM on Dec 18, 2023 |
How Champa Shashti is Celebrated?
On the Shukla Paksha of Margashirsha, this festival is known as Champa Shashti or Chhath. In addition, Brinjal or millet is offered to Shivling on this occasion. In Maharashtra, the festival's glitz and glamour are most prominent. Markandeya in the form of Lord Shiva that is worshipped here. During the Brahma Muhurta, Shiva devotees wake up, perform their daily rituals, and then take a bath. After this, Lord Shiva is meditating and the Shivling is worshipped in the temple. To anoint the Shivling, one uses milk or gangajal. Desi Khand is then offered flowers, abir, and bel leaves.
Apart from this, Lord Kartikeya is also worshipped on this day. For this, the worshipers of Lord Shiva's son Kartikeya wake up early in the morning and take a bath, and take a vow of fasting and worship. After this, Lord Kartikeya is worshipped facing south. Along with this, Arghya is offered ghee, curd, and water. After this fresh and fragrant flowers are offered to Lord Kartikeya. 
However, offering Champa flowers to Lord Kartikeya on this day is considered very beneficial. After this, one should sleep on the ground at night, this gives blessings to Lord Kartikeya. Also, the worshiper should keep in mind that on the day of Champa Shashthi, do not consume oil at all, and must follow celibacy till the next day.
Popular Stories and legends about Champa Shashti
Champa Shashti is celebrated in a variety of mythological ways. Whereas others are described in various places. They are the subjects of these two stories.
According to mythology, Kartikeya once became enraged with his parents Shankar Ji and Parvati, as well as his younger brother Ganesh. As a result, he left Mount Kailash and moved to Mallikarjuna, Lord Shiva's Jyotirlinga. This is where Kartikeya killed the demon Tarakasur, which was on the sixth day of Margashirsha's bright half. While this was going on, he was made the commander of the gods' army as well. Champa Shashti is celebrated from this day onwards. Kartikeya adores the Champa flower, which is why this date is called Champa Shashthi.
Mani and Malha were ancient demon brothers, according to a popular legend. A 6-day battle took place in Khandoba( Incarnation of Lord Shiva) to rid mankind of their atrocities and defeated them. It was at this location that Lord Shiva appeared in the form of a Shivling. Bhairav and Shakti were the forms that Lord Shiva and Parvati took to kill the demons. In Maharashtra, Rudravatar Bhairav is known as Martand-Malhari, as well as Khandoba, Khanderaya, and other names based on this. Champa Shashthi commemorates the killing of demons Mani and Malha on this day.
An auspicious day to worship Lord Shiva and Kartikeya is the day of Champa Shashthi. Whoever worships Shiva and Kartikeya with a sincere heart on this day is said to have all his sins erased and all his problems resolved, according to legend. In addition to this, he finds happiness and peace in his life, as well as salvation. When a person fasts on the day of Champa Shashti, all of their past lives' sins are wiped away. Lord Kartikeya is the lord of Mars, as you may know. Worship Lord Kartikeya to increase the power of Mars in your zodiac sign and your life.
How to Do Champa Shashti Pooja?
These temples can be found all over Maharashtra and Karnataka. Each of the six days from no moon day to Champa Shashti, early morning visits to Khandoba temple are a highlight of the puja. An oil lamp known as Nandadeep is lit in front of the Khandoba idol to burn continuously for the entire six-day festival. Bhandara (turmeric powder), Rodaga (wheat dish), Thombara (multi-grains flour dish), onion, garlic, and brinjal are some of the offerings made to the Lord on Champa Shashti. Every day, the temple performs Arati. When it comes to the types of lamps used during the daytime.
There are many benefits associated with observing the Champa Shashti Vrat, including a happier and more prosperous life. Secularists believe that the sins of past lives are washed away, allowing devotees to move forward in their lives with confidence and ease. They make it a point to walk to the temple alone on foot, pay their respects at Khandoba, and ask for the Lord's blessings.
Wrapping Up
Champa Shashti is a celebration in which Lord Shiva and his Warrior Son Kartikeya defeat the demonic forces of Malla & Mani and Tarakasur in their human forms. Due to the fact that it was a spectacular day of Dual triumph, this festival should be cherished twice as much as any other single celebration.
Are too many issues overwhelming you? Talk to astrologers for guidance. First consultation With 100% Cashback!