Cheti Chand 2023: What Significance It Has For Sindhi Community?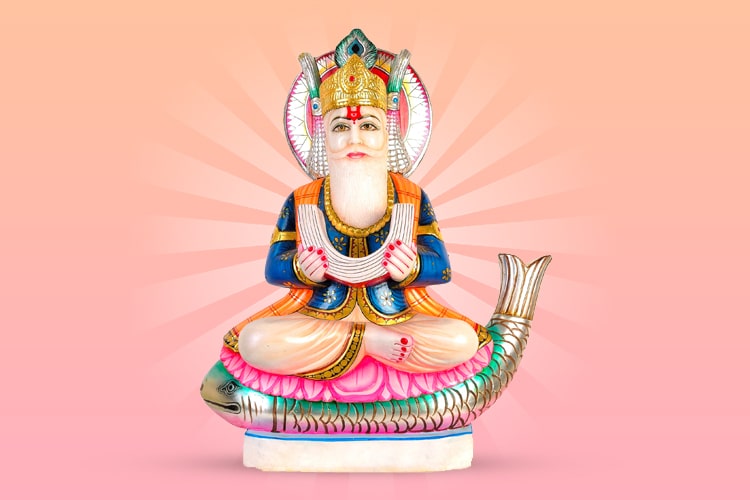 Cheti Chand 2023: Date and Time
The Hindu Panchang determines when the Cheti Chand Festival will take place.
Cheti Chand is honoured on the second day of Chaitra Shukla Paksha, or the second day of the Sindhi month of Chet, according to this calendar. It usually means that it will be in the Gregorian calendar at the end of March or early April and will usually be on Gudi Padwa and Ugadi the same day or next.
Cheti Chand 2023 Date and Time
| Event: | Date and Time: |
| --- | --- |
| Cheti Chand | Wednesday, March 22, 2023 |
| Cheti Chand Muhurat | 06:33 PM to 07:16 PM |
| Pratipada Tithi Starts | 10:52 PM on Mar 21, 2023 |
| Pratipada Tithi Ends | 08:20 PM on Mar 22, 2023 |
Cheti Chand Significance
The Sindhi community refers to "Chaitra" as "Chet," or the first month. Furthermore, in this Panchang, every new month begins with the new moon or Chand; as a result, the Sindhi community refers to the festival as "Cheti Chand." People used to go to a river or lake on the full moon day and give 'Akho,' which was a pinch of rice mixed with milk and flour. The rite should be done at a well if there isn't a river or 'Darya' nearby.
The day is significant for Sindhis since it is believed that Varun Dev emerged as Jhulelal on this day to save the Sindhi community from a king who wanted to kill Sindhi culture and Hinduism. It's also a day of gratitude and prayer for the God of Water. Sindhis pray for forty days, a practice known as Chaliho. Sindhis rejoice for Cheti Chand after Chaliho. They fast as well, and after praying, they eat fruits to break their fast.
This day is considered auspicious and favourable for beginning new endeavours. After worshipping Jhulelal, the Sindhi community reveals and shows their rich culture through dance, drama, poetry, and folk arts.
You May Like To Read: 2023 Muhurat for Opening a New Business
Cheti Chand Rituals
On this day, many Sindhis take their Behrana Sahib (an oil lamp, crystal sugar, cardamom, grapes, and Akha) to a nearby river or lake.
They always have a Jhulelal idol with them.
Jyot Jagan, a five-wicks wheat flour lamp, is then lit.
Sindhis sing Pallav to invoke God's blessings after Behrano Saheb is submerged in water and then share the prasad.
Charitable events are carried out, such as clothing donations and food distribution to the poor and vulnerable, and nutritious meals are served for the whole family and relatives.
People greet one another with the phrase "Cheti Chand Jyon Lakh Lakh Wadayun Athav."
If you need a fruitful solution for the problems in your life, book personalised live puja.
Delightful Dishes On Cheti Chand
Everybody is fond of eating and especially when it comes to festivals, it can't be without special delicacies. As we all know, Indian festivals are known for having a variety of delectable food, and Cheti Chand is no different. As a result, here are the best Cheti Chand dishes:
Sweets – Tairi, Seero Malpuo, Malpua with Rabri, and Gulabjamun.
Drinks – Khirni, Thandai, and Falooda.
Snacks – Mitho Lolo, and Seyun Patata.
Lunch – Sai Bhaji, Sindhi Kadhi, Dal Pakwan, Sindhi Pilaf, and Sindhi Koki.
Did you Know about the Karka Sankranti 2023: Why This Day Is Significant?
Cheti Chand Celebration
Chaliho Saheb
The most common and widely practised custom is to worship the 'Water God' for forty days. It is now known as Chaliho (forty) Saheb and is observed in the same way. The followers of Jhulelal celebrate the day as "Thanksgiving Day" after forty days of Chaliho.
Baharana Sahib
Another important custom observed on this day is the public procession known as Baharana Sahib. Jyot, Sugar Candy, Phota, Fruits, and Akha make up Baharana Sahib. A Bronze Pot (kalsh) with a Coconut inside is surrounded by Cloth, Flowers, Leaves, and a Murti (Idol) of God Jhulelal. Popular Sindhi folk dance "Chhej" is performed by Sindhis of all ages during the Bahrana Sahib procession. Baharana Sahib is brought to a nearby river or lake on this day. After offering "Akho" (preparation of good quality rice and sugar) to Jal Devata, 'Sesa' is distributed among the devotees once they reach the riverbank (water god). This tradition stems from an incident in Jhuelal's life.
Cultural Programs
Some cities also organise various cultural programs on this day to express the rich cultural heritage of Sindhis. This festival is celebrated with zeal and pomp by all Sindhi organisations and institutions.
Worshipping Of Jhulelal
On this day, businesspeople open new accounts. Sindhis close their shops and activities on this day and assemble at a group building (Panchayati Hall) or at Jhulelal Temple, where Jhulelal is worshipped after a session of singing devotional songs.
Wrapping Up
Cheti Chand is a festival of joy, laughter, and celebrations. Mypandit wishes you and your families a prosperous and healthy New Year and Cheti Chand. May this Cheti Chand bless you with a new spirit, a fresh start, and abundant prosperity.