Kamada Ekadashi 2023: What Is The Significance Of This Day?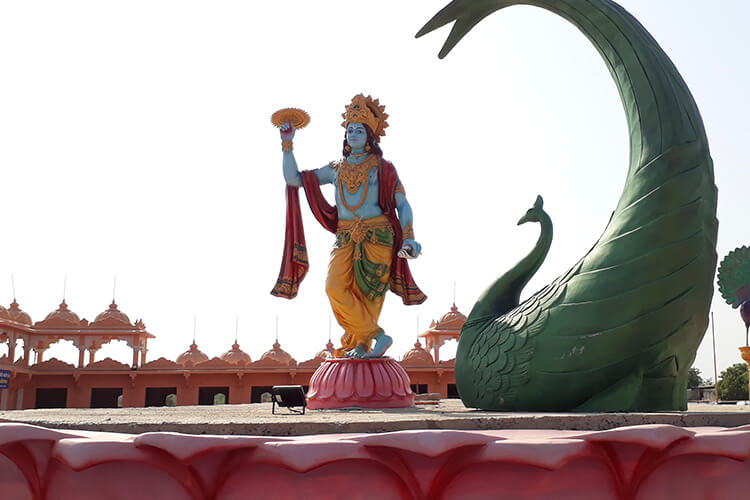 Kamada Ekadashi 2023: Date and Muhurat
The day to observe Kamada Ekadashi Vrat is Saturday, April 1, 2023.
Month: Chaitra (Both Purnimanta and Amanta)
Date and Time on Kamada Ekadashi
| Event | Date and Time |
| --- | --- |
| Kamada Ekadashi | Saturday, April 1, 2023 |
| Parana Time | 2nd Apr, 01:40 PM to 04:10 PM |
| Vasara end moment on the day of Parana | 10:50 AM |
| Ekadashi Tithi Starts At | 01:58 AM on Apr 01, 2023 |
| Ekadashi Tithi Ends At | 04:19 AM on Apr 02, 2023 |
Importance of Kamada Ekadashi Vrat Katha
In the great epic of Mahabharata, there is mention of Kamada Ekadashi Vrat Katha. People believe that Lord Krishna shared the importance and benefits of Kamada Ekadashi Katha to the eldest Pandava and King of Indraprastha, Yudhisthir. The Varaha Purana also mentions the Kamada Ekadashi story. Kamada means the accomplishment of all the wishes. Therefore, people say that Kamada Ekadashi Vrat is observed to fulfil all the wishes in life.
Many other Hindu scriptures talk about Kamada Ekadashi Vrat. This Vrat can help to regain the lost virtues of life. Many people keep fasting on this day to seek forgiveness for their past wrongdoings. Married Couples observe fast on Kamada Ekadashi to get the blessing of a child. It is nothing less than a pathway that leads people to the Vaikuntha, the abode of Lord Vishnu.
Want to attain good health and wealth? Book personalised live Vishnu Puja for favourable results.
Dos and Don'ts of Kamada Ekadashi Vrat
People should consider following the Dos and Don'ts of Kamada Ekadashi Vrat. It will help them complete the Vrat in its authentic way and receive the benefits in life.
Rituals to be Followed on Kamada Ekadashi Vrat
Wake up before sunrise and take a bath.
Begin the puja by worshipping Lord Krishna.
The ideal way to honour him is by offering sandalwood, fruits, and flowers to receive the Kamada Ekadashi Vrat puja's benefits.
Whosoever performs the Kamada Ekadashi Vrat is not allowed to eat things like rice, moong dal, wheat and barley.
However, they may consume food like milk, fruits and veggies and dry fruits.
Non- vegetarian food is strictly prohibited from eaten on this day.
The devotees should note that the fasting for Kamada Ekadashi Vrat starts from the night before on the day of Dashami in the month of Chaitra during Shukla Paksha.
A single meal is allowed to eat before the sunset.
It is a 24-hour fasting Vrat, starting from the sunrise, and it ends on the following day, the dawn of Dwadashi.
People also donate grains and money to Brahmins before concluding the fasting.
On this day, devotees recite a thousand names of Lord Vishnu while doing Vishnu Puja also known as Vishnu Sahasranama.
Many people recite Krishna Bhajans and other Vedic mantras to receive the blessings of Lord Krishna.
In our country, people organise Yagnas in the temples of Lord Vishnu on this day.
It is advised to listen to the interesting Kamada Ekadashi story.
People also believe that Great Sage Vashishtha narrated this story to King Dilip, the father of Raghu, the mighty ruler of the Ikshvaku dynasty.
Lord Rama, the avatar of Lord Vishnu, belonged to the lineage of Raghu.
The Ending Note
This day is considered the perfect day to reach Moksha or Salvation. People of the Hindu religion in India celebrate Kamada Ekadashi with utmost devotion and worship Lord Vishnu. May all of us get the blessings of Lord Vishnu to lead a happy and prosperous life.
Get The Benefit Of Kamada Ekadashi By Consulting An Expert Astrologer…