Krishnapingala Sankashti Chaturthi 2023: Unveil The Dates, Significance, And Vrat Katha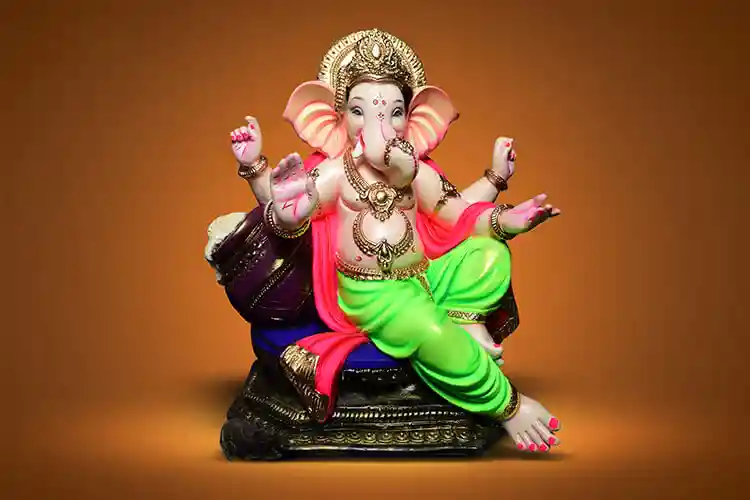 The Krishnapingala Sankashti Chaturthi arrives during Krishna Paksha of Jyeshtha or Ashadha month, as per the Hindu calendar. As we know, every lunar month has two Chaturthi tithi. Amongst two Chaturthi, the one is Sankashti Chaturthi which comes after the full moon, while the other is Vinayaka Chaturthi, which comes after the Amavasya night.
There are a total of 12 Sankashti Chaturthi Vrats in the year, and Krishnapingala Sankashti Chaturthi is one of the 12 Sankatahara Ganesha Chaturthi Vratas. On this day, Lord Ganesha is worshipped by devotees along with different Peetha. It is believed that on this day, Lord Ganesha arrives on earth to free his devotees from various problems and health issues. Let us understand in detail the significance of Krishnapingala Sankashti Chaturthi.
---
Krishnapingala Sankashti Chaturthi 2023: Date and Timings
Krishnapingala Sankashti Chaturthi: Wednesday, June 7, 2023
Moonrise on Sankashti Day: 10:50

PM

Chaturthi Tithi Starts At: 12:50 

AM

 

on

 Jun 07, 2023
Chaturthi Tithi Ends At: 09:50 

PM

 

on

 Jun 07, 2023
---
Significance of Krishnapingala Sankashti Chaturthi
This auspicious day holds the great significance of worshipping Lord Ganesha. If a person recalls Lord Ganesha with a pure heart, he or she?The may get bestowed with Lord's divine blessings. A person may get released from bad karmas or past life sins. Krishna Pingala Sankashti Chaturthi is considered a perfect time to invoke Lord Ganesha.
Each month, Ganesha is worshipped with a different name and Peeta. But during the time of Chaturthi, Sankashta Ganapati Puja is performed by numerous devotees. Different Kathas are associated with each Sankashti Chaturthi. According to our ancestors, it is the day when Lord Shiva declared Lord Ganesha as a supreme god.
Many devotees observe fast on the day of Krishnapingala Sankashti Chaturthi to get rid of all health issues. Of course, we will check about its benefits but first, let's throw light on the main legend.
---
Krishnapingala Sankashti Chaturthi Vrat Katha
In ancient scriptures, Shri Krishna explains the importance of keeping Krishnapingala Chaturthi vrat to Yudhisthir.
The Helpful King-Mahijit
The Lord says that once there was a benevolent king named Mahijit who used to take good care of his kingdom. In fact, the King considered the people as part of his own family. He used to serve the people/sages of his kingdom and punish those who committed crimes. The people of his kingdom were happy under his leadership. The King Mahijit was childless. Mahijit was a kind and softhearted person. He always helps the poor and needy and ensures that his followers live in peace and safety. People wondered why he is being deprived of a child.
The Krishnapingala Chaturthi Vrat
One fine day, the people of the village requested the King to let them find the solution to his problem. In the forest, they came across a sage named Lomash. After listening to the problem of a king, the wise sage asked them to tell their King to observe a Vrat on the Krishnapingala Chaturthi in the month of Ashadha with complete rituals.
The Sweet Fruit Of Vrat
As per the advice of a sage, the King observed a Vrat on the day of Krishnapingala Chaturthi. Surprisingly, a few days later, his wife Sudakshina conceived a child. Thus, King became a father as a result of observing this vrat.
After concluding the story, Shri Krishna also asked Yudhishthira to keep a Vrat to achieve success in his life.
How will be your day in upcoming time? Read a free yearly astrology report for the correct predictions.
---
Krishnapingala Sankashti Chaturthi Puja Vidhi
Wake up early in the morning and take a bath.
You should observe fast on this day to get rid of all their problems.
You should extend help to the poor and needy as this day holds great significance.
You should feed Brahmins or needy ones. If possible, donate clothes too.
If you are observing a fast, you must avoid the consumption of rice, wheat, and lentils as these are strictly prohibited in this fast. However, you can have fruits and milk.
You should visit Lord Ganesha's temple and offer the durva grass and fresh flowers to the idol of Lord Ganesha.
Chant mantras of Lord Ganesha and lit the days.
Then, in the evening, do meditation and recall Lord Ganesha by folding your hands.
There is special importance in sighting a Moon on this day.
At night, serve a special bhog to Lord Ganesha called Modak.
Conclude your Puja by performing Ganesha aarti, and after that, distribute prasad of modak among other devotees.
Remove obstacles and gain protection by performing personalised live Ganesh Puja.
---
Benefits of Krishnapingala Sankashti Chaturthi Vrat
Below is the list of benefits, which you get in the form of Lord Ganesha's blessings.
Devotee observing fast on the day of Krishnapingla Sankashti can recover from bad health.
Wealth and prosperity can be achieved by observing Krishnapingala Sankashti Chaturthi Vrat.
Lord Ganesha is also known as Vignaharta, so he can help you remove obstacles and worries from your life.
You may get rid of your previous sins or wrong deeds.
Lord Ganesha may vanish all the negative energies coming your way and help you overcome the hurdles in life.
You can be able to solve complex situations in your life by the grace of Lord Ganesha.
Lord Ganesha will bless you and your family with longevity.
Are all planets aligned in your Kundali? Get a janampatri report for astrological insight.
---
Things Offered to Lord Ganesha during Ganesha Puja
Fruits
Milk
Milk products
Sweets (Modak)
Durva grass
Fresh flowers
Curd
Prasad
Diyas
---
Greetings
May Lord Ganesha keeps blessing you and your family. Wishing you a happy Krishnapingala Sankashti Chaturthi in advance.
Sure, you have Lord Ganesha's blessings to rescue you, but astrology is also here to help. Talk to astrologers for the guidance. First consultation is FREE.
---
---