Celebrating The 4th Day Of Navratri By worshipping Maa Kushmanda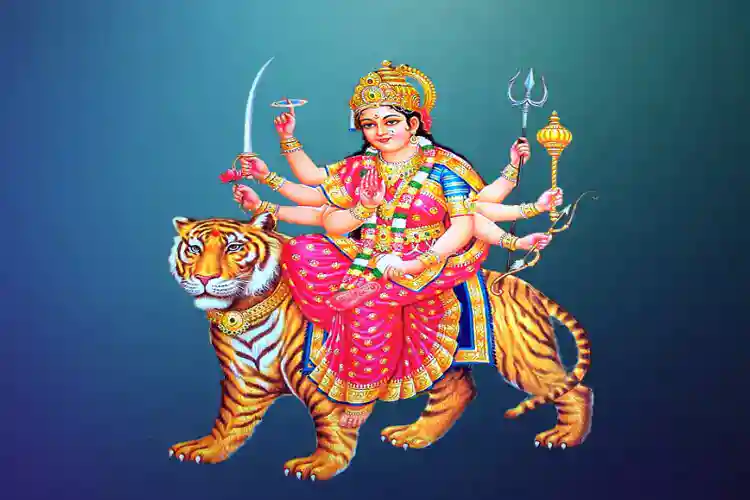 Navratri is one of the prominent festivals in India, which is celebrated with immense pleasure. During this 9-day long festival, we dedicate nine days to nine different forms of Maa Durga. People worship the Goddess by performing puja, organizing Yagna or observing a day-long fast. Many people join the traditional dance of Garba at night along with their family members. Maa Kushmanda is the Goddess who resides in the centre of the Sun. Devi Kushmanda is said to be the creator of the Universe. We dedicate the 4th day of Navratri to Maa Kushmanda by offering sincere prayers while doing Durga Puja. This year the fourth day of Navratri will be on 18th October 2023. Alright then, let us learn more about the significance of worshipping Maa Kushmanda.
---
The Story Of Devi Kushmanda
The ancient myths reveal that when there was darkness everywhere, Maa Kushmanda created the entire Universe. That's right, Maa Kushmanda is responsible for creating the cosmic world just with the help of her wonderful smile. Earlier, she also created celestial bodies like the Sun, stars and planets. She enables life to all living creatures through Sun's ray, and therefore, Goddess is also known as Maa Shakti.
Afterwards, Maa Kushmanda formed three Hindu deities, Mahalakshmi, Mahakali and Mahasaraswati. By the grace of Maa Kushmanda, Mahakali gave birth to Lord Shiva and Goddess Saraswati. Goddess Mahalakshmi gave birth to Lord Brahma and Goddess Lakshmi. Whereas Goddess Saraswati gave birth to Lord Vishnu and Maa Shakti. Later, Goddess Saraswati got married to Lord Brahma, Goddess Lakshmi became the wife of Lord Vishnu, and Lord Shiva got a companion in the form of Maa Shakti.
---
Significance of Worshipping Maa Kushmanda
Maa Kushmanda is the incarnation form of Maa Durga, who is the creator of our cosmic world. On the 4th day of Navratri, we remember Goddess to get her blessings in the form of knowledge, fortune, wealth and prosperity. She is the Goddess with the eight arms, and so, devotees call her Ashtabhuja Devi. The idol of the Goddess depicts that she is carrying Kamandal, Dhanush, Bada, Pitcher, Rosary, Gada and Chakra in his all hands. It is believed that devotees bow down in front of the Goddess's idol to get intelligence and desired success. The significance of worshipping Maa Kushmanda is that if you recall the Goddess with a pure heart, Maa Kushmanda may grant your wishes, and she may remove evil forces from your life.
Choose the right path of career success by speaking to our expert astrologer.
---
Ending Note
We guess now you know why there is the significance of worshipping Maa Kushmanda on the 4th day of Navratri. Nine days of Navratri bring an opportunity to appease Maa Durga by worshipping all forms of her. One should perform Ghatasthapana inside their house and organize a puja for nine straight days. By doing this, your wishes may get fulfilled by Goddess. With this, May Maa Kushmanda keeps blessing you.
---
---