2022 Leo Career Horoscope: Best Time For Monetary and Career Growth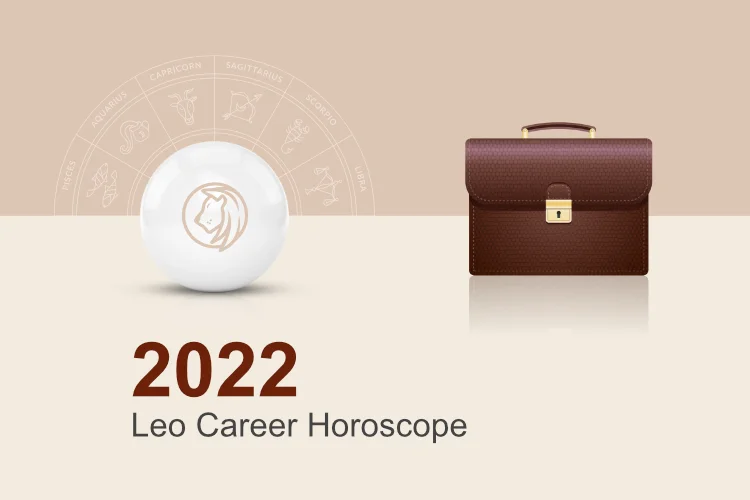 Leo individuals may enjoy a good year in terms of monetary and career growth. The year 2022 might bring dissimilar facts in comparison to last year. Be confident and execute your intellectual skills while dealing with any situation. Stay calm and positive throughout the year. According to Leo career 2022, the planetary movements are in favour of you. It might be a test of how patient and calm you are by nature.
Sometimes you might have to deal with unnecessary affairs. A change in planetary movement might affect those natives who are associated with partnership business. You might face the burnt from your anti allies. For the betterment of your firm, you need to hire new employees and look for new partners to run the business. Working professionals might face issues with seniors and management. Leo business horoscope 2022 suggests new aspects and collaboration, which might help in growing your business.
Young Professionals May Shine In 2022
As we learned that stars are in your favour, you may meet great opportunities in your professional life. You might find yourself at the peak of the career. You would get unpredicted support from your seniors and colleagues. Therefore, you may have a great and prosperous work life. New opportunities are likely to come your way. It's up to you how you deal with the situation and grab the right options at the right moment. However, freelancers may face delay in the completion of their work.
This year you may achieve success if you remain enthusiastic and committed to your work. The year 2022 would inspire you to chase your desired goal, which you wanted to fulfil. You might also receive monetary awards. Your performance at your workplace might make you more precious to your company.
Your impeccable ideas and correct execution would be appreciated by your managers and co-workers. Your ability to do hard work would bring some reward for you. Job seekers may get their dream job, as mentioned by Leo career horoscope 2022.
What do numbers have in store for you? Will your career skyrocket, or there is a speed breaker ahead? Get a 2022 Numerology Report now to get insights to your professional life.
Natives May Not Get Profit Through Investments
This year may give you mixed results for the business owners as it would be challenging times for you. If you are planning to make a business investment, the results might not be in your favour. According to Leo business horoscope 2022, be cautious as you might be facing anti-allies. Some of them might plan to libel your fame and success. Your smart moves may cut down the risk, and other mischievous schemes might act useless.
As per astrological advice, just do not worry and let things flow accordingly. You might become more enthusiastic and full of confidence in the second half of the year. You might welcome new opportunities in your business. You may come up with the idea of starting a new business venture. This year you may generate an online venture in the year 2022.
Positions of planets and stars in your birth chart can tell a lot about your professional decisions. With a Free Janampatri Analysis, you too can make the most out of that knowledge.
The year 2022 May Open Doors of Success
Expert's Advice
Experts says that business owners may expand their business. Working professionals might get a promotion in the second half of the year. An optimistic and confident attitude with excellent communicative skills would be beneficial in your career growth.
Therefore, you should concentrate on good work. Your expertise might let you focus on your career and business. The middle year would be rewarding for you as your hard work would drive you towards the path of success.
Leo Education Horoscope 2022
Leo Love & Relationship Horoscope 2022
Leo Health & Fitness Horoscope 2022
Leo Marriage Horoscope 2022
Leo Finance Horoscope 2022
Leo Wealth & Property Horoscope 2022
Know More About 2022 :