Mayawati Mission 2022-Will She Achieves the Big Win?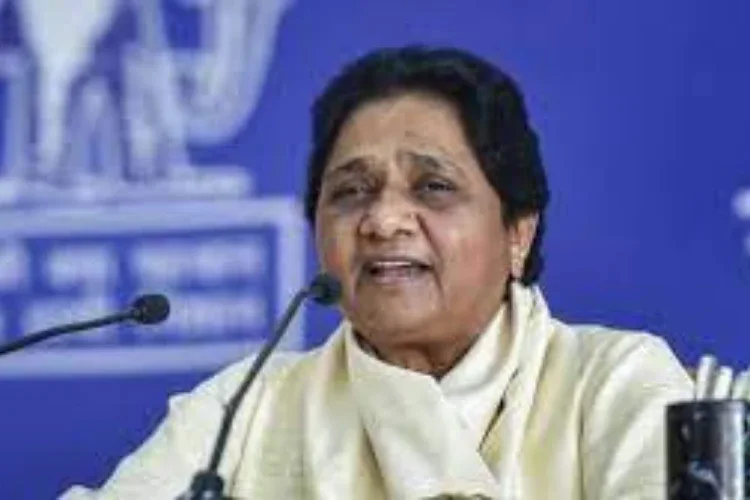 Mayawati, who is active in UP politics, is preparing for the next election. She organised a special seminar on Sept 7, 2021, for setting the agenda for Mission-2022. Mayawati's Bahujan Samaj Party haven't had its luck in the last election because it won only 19 seats in Uttar Pradesh. 
Will Mayawati again become the prominent face of Indian politics? Let's see what Mayawati's horoscope says for the 2022 election.
---
It's Not All Rosy For Mayawati
Born on Jan 15, 1956, in New Delhi, there is a Shrapit dosha of Shani-Rahu in the birth chart of Mayawati. Furthermore, the conjunction of Mars and Rahu is creating Angarak Dosh. A malefic planet like Ketu is currently transiting over this dosha. According to the planets of her kundali, Mayawati would face a lot of struggle. Failure is most probably haunt Mayawati a little bit. 
Book Now: Angarak Dosha Puja
However, the transit of Jupiter over the natal Venus would give some relaxation to Mayawati. Post-Sept 2021, there would be a reduction in negative aspects and times most likely improve for her to some extent, but she needs to be careful till the transit of Rahu-Ketu by April 2022.
---
A Different Strategy This Time
Mayawati is all set with her party for a big win. This time, she is more focused on social engineering rather than caste politics. However, the support for BSP has decreased a lot since 2012. As Mayawati's stars are not so in favor, winning against BJP is going to be a big challenge. Let's wait and watch, how Mayawati can address this challenge in the upcoming election. 
Consult Expert Astrologers to know about perfect future predictions.
---
---