2023 Aries Tarot Prediction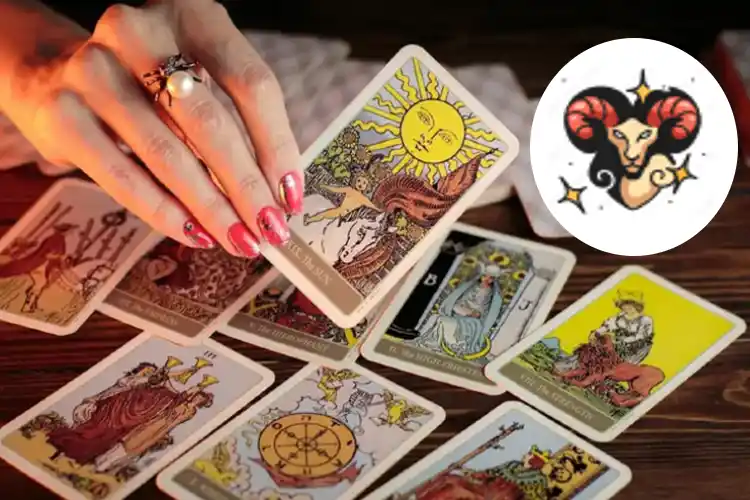 Aries tarot card says that these people are like an entrepreneur. If they are interested in something, they go deep into it. However, sometimes they also become impatient, that is, they lose their patience when there is a delay in some work. In such a situation, they will need to exercise some restraint. By the way, apart from being intelligent, they are also ambitious. One of the most important things about them is that they do not like to be directed. They want to do any work according to their own.
---
Aries Tarot 2023 Job and Career
According to your cards in the new year 2023, you will be in a better position in professional matters. As the year progresses, the scope for improvement in your position will also increase. You will go far away from your present place i.e. along with state change, the possibility of foreign tour will also increase. Not only this, your performance at workplace will also improve, which will give you happiness.




After the first half of the new year i.e. from the month of June, you will see a lot of change. You can also move towards a new partnership. Due to better performance, your work will also go on peacefully, due to which you will not have any problem. You will also get success in new endeavours. Your seniors will be happy with you and due to this you can get promotion or any other facility or benefit. Right now you will have a lot of enthusiasm and due to this you will move forward crossing all the obstacles. The tricks of the enemies will not be successful in front of you and seeing your success, your confidence will also increase. However, keep an eye on the career as well as the economic aspect, so that there is no problem of any kind.
---
Aries Tarot 2023: Love
You are likely to meet some interesting people in the new year. You will be seen quite open with them. During this, you can also get a chance to romance, due to which you will be very excited. By the way, a situation of uncertainty and confusion can also arise in between.
By the way, the year 2023 is overall good for you. Not only this, after the month of June, you would like to take your relationship to the point of marriage. In the beginning of the year, you may get upset seeing the slow pace in love life, but later on you will see improvement in it. You are advised to remain on the ground of reality instead of getting lost in fantasies, so that all the facts are in front of you and you can proceed accordingly. Yes, remember one thing, if you want to make a commitment, do not get caught up in the appearance of the person and his good things, test him thoroughly, so that there is no problem later.
---
Aries Tarot 2023: Finance
According to your card, the financial situation will be fine in the new year, but due to less liquid cash, you may be a little stressed. Your financial condition will improve with the passing of time and during the first half it may see more than average improvement. If you do a job, you can get an increment. However, the expenses will remain. At this time expenditure can also be incurred on auspicious works. You are advised not to lend money to anyone during this period, otherwise you may have to shell out a lot to get it back. By the way, with the passing of time, your financial condition will improve, due to which your lifestyle will also change. There will be an increase in salary, but there may be expenses due to travel. However, it will be a religious journey. Right now you will also worry unnecessarily, but you are advised not to put your energy in unnecessary things. Put it in the right place, so that you can get its better result and you can also get rid of your problems.
---
Aries Tarot 2023: Health
Talking about your health in the new year 2023, you will need to keep a constant eye on your energy level. Now the effect of the change in the weather can also be seen. Along with any kind of infection and headache, the problem of hair loss can also be troubling. Although your immunity is good, due to this there will not be much trouble, but right now you have to be very careful while driving.
At this time take care of your own food. Will avoid unhealthy food, health will be good. Right now you will be benefited by Panchakarma Ayurveda along with cleanliness. However, by the end of the year, you will try to remove all your shortcomings, which will benefit you a lot and your health will also be fine.
Lucky Color – Cherry Red
Remedy: Performing Rudrabhishek of Lord Shiva and offering Panchamrit on the new moon day will be beneficial. If you get a chance, do Kanyadaan in the marriage of a poor girl.
Practical solutions: Join a gym or engage in vigorous activity sports.
Lucky flower: Offering Jasud flower to Lord Ganesha will fulfill your wishes.
---
---