2023 Cancer Tarot Prediction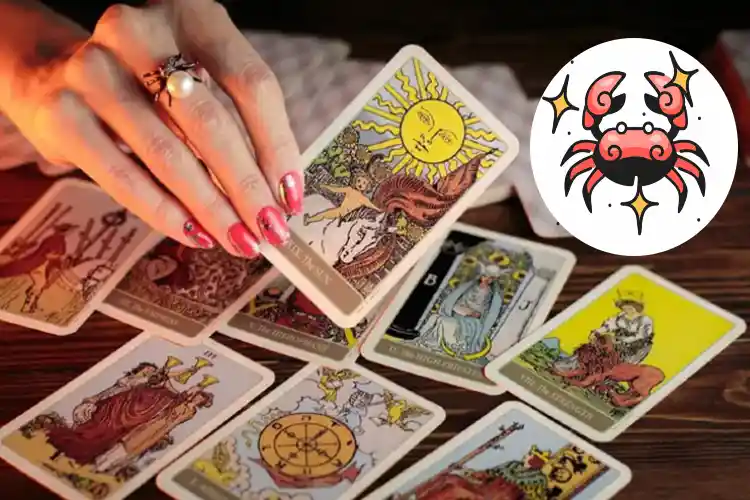 Talking about Cancerians, sometimes they can be emotional as well as very sensitive. By the way, they are sociable and they like peace. For this reason, they prefer to stay away from controversies. Their biggest specialty is that they like to make themselves look better. In such a situation, they have a great desire to make their status and a special place in the society.
---
Cancer Tarot 2023: Job and Career
Your Job and Career Tarot says that in the new year you will need to stay away from unnecessary arguments and concentrate on your field of work. Right now you will need to make maximum efforts to successfully complete your tasks. If there is a desire to make any kind of change in your mind now, then it will be better for you to wait, because this change can be troublesome for you. As a result, some unnecessary situations may also arise in front of you.




Focus on your professional life now, as you will need special care as well as monitoring. If you are careless then there may be problems in your career. Right now you may get tired due to some reason and your speed may also slow down. In such a situation, you will need to increase your efforts. Time will start coming in your favour after the month of June. However, you will need to maintain cordial relations with others at the workplace.
---
Cancer Tarot 2023: Love
The new year 2023 is going to be great for love affairs. Right now your love relationship will be in good condition and there will be a very good bonding between you two. In such a situation, you will have a strong desire to fulfil your physical desires. Not only this, you will also express your feelings to your partner.
This year, along with your personal image, you will move towards improving your social image, as well as fulfilling the wishes and needs of your partner. You will realise that true happiness lies in each other's happiness and both of you will pay attention to fulfilling each other's needs by understanding each other.
The last quarter of the new year is favourable for executing on your plans as well as fulfilling the promises made to yourself and your partner. During this, you are likely to get success in your endeavours as well. Your focus will be on love, but the pace will be a bit slow due to the challenging financial situation. However, due to planetary positions, it will improve and your way of looking at things will change. There will be a change in your love life and this change will be completely positive.
---
Cancer Tarot 2023: Finance
According to Finance Tarot, in the new year 2023, you will have to adopt a compromising attitude to handle your family as well as financial situation. Not only this, even during difficult situations, you will need to manage your emotions and temperament according to the situation. Your attention should not get distracted, so your full focus should be towards your goal. Take care that there is no mistake in financial management. Right now the planets are also advising you to control your emotions as well as face the situations.
 With the passage of time in this new year, your financial condition will also improve. However, if you're hoping for some sort of quick fix, it doesn't seem likely to be possible. During this, keep one thing in mind that even if the financial condition is strong, do not spend excessively on luxuries or unnecessary things. This year you can spend on home renovation or four wheeler. This year you will also spend on some religious work. Talking about your strongest side this year, it is your family. Similarly, stability and a sense of security are your biggest strengths.
Right now people will try to make you very emotional, but keep one thing in mind that in any situation, you do not have to leave the embrace of positivity. Overall, it can be said that no matter how many difficulties you face right now, make sure that this difficulty or difficulty does not weaken you. One more thing to be noted here is that you are very emotional and do not see the situation practically. Not only this, you look at your love for family and secure future and that is the reason why you are not able to mould yourself according to the situations.
---
Cancer Tarot 2023: Health
Talking about health in the new year, your health will be moderate this year. You will feel pressure to some extent in your workplace, regular routine, habits and health, which will directly affect your digestive system. Due to this you may have stomach related diseases. In such a situation, you will need to take care of your diet.
Problems that you took for granted in the past may emerge now. In such a situation, you will need to be more and more careful and alert. Right now you will be very conscious about your health. Not only this, in the new year you can make new rules regarding your food. Regular exercise, being creative and using your mind smartly will help you regain your vitality. In the period from mid-June to September, some health-related problems may come to the fore, due to which you will feel a bit uncomfortable. Now your weight can also increase, the effect of which can be seen on your health. In such a situation, you will need to be careful. You have to change your diet and routine. Avoid eating too much oily and spicy food.
Lucky Colour: Pearl Color (White Shade)
Remedy: Offer honey or sugarcane juice to Lord Shankar.
Practical Remedy: Consuming juicy fruits and vegetables will be beneficial for you. Eat watermelon, cucumber, tomato, grapes, strawberries, peaches, pineapple, coconut and fruits and vegetables with high water content.
Lucky Flower: If you are in sales or marketing then use Mogra more.
---
---