2023 Capricorn Tarot Prediction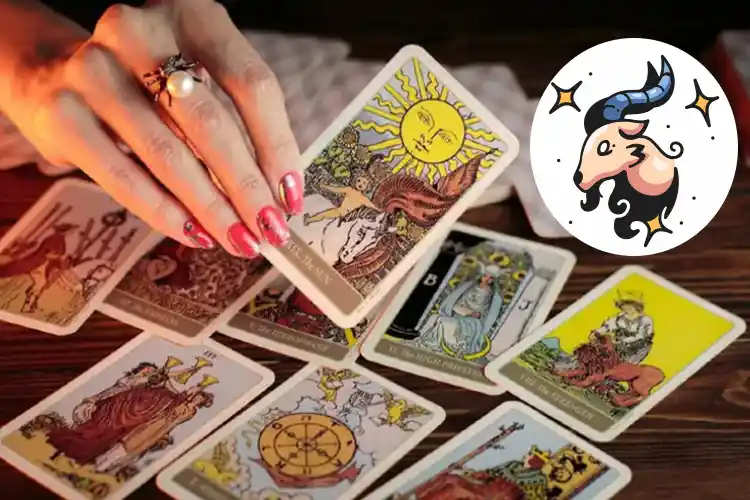 People with Capricorn do not let the person in front of them realize their position. Not only this, even if they are going through emotional troubles, but no one comes to know about it, because they appear calm from outside. For these, it is advised that you keep reviewing the situation continuously and do not take unnecessary risks. By the way, there is a strong desire to do meaningful and useful work within them.
---
Capricorn Tarot 2023, Job and Career
This year is going to be a bit challenging for the people of Capricorn. Your tarot card says that this year you may have to face some changes professionally. That's why you have to move forward with great responsibility and being alert. This year there may be obstacles in the way of your progress. The important thing is not to argue with your officers right now. If you feel that his words are wrong or you do not agree with his words, do not speak politely, so that your relationship remains normal and tension does not arise.

This year you will also have the desire to achieve a big position. This is the reason that you will not be interested in any kind of politics or useless things happening at the workplace. People who are in transferable jobs may get transferred somewhere. However, you will not like this transfer. Before taking any work in hand this year, get complete information about it. There may be problems in this work as well. Right now you can be mentally disturbed as well as under extreme pressure. During this time you may also feel tired due to various reasons. Be careful with your enemies, because this year they can harm you more. Overall, it can be said that this year many such situations will come when you will have to do many things even against your will, but if you keep all the situations in mind, then you will be able to get out of these problems comfortably.
---
Capricorn Tarot 2023, Love
Your Love Tarot says that this year you will be surrounded by emotions. In such a situation, you will need to proceed with a little thought. If you are single and not in a relationship, then this year you may meet someone who will hold a special place in your life. Even if you indulge in recreational activities, you may also feel a heaviness. It may also happen that there is a need for closeness in your relationship, but you feel drained. In such a situation, take a little care and move forward thoughtfully.
Talking about married people, now you will need to understand your relationship. Not only this, you will also need to establish harmony with your spouse and adopt a more and more compromising attitude. In the new year, you will feel the need to compromise with the responsibilities towards your partner, as well as the reality of the needs of others will be clear and this will also help you in improving your relationships. The special thing is that now you will also understand that relationships are not only for entertainment, they also bring with them some responsibilities and commitments.
---
Capricorn Tarot 2023, Finance
Your Finance Tarot says that the new year 2023 is going to be mixed for you. This year you may feel financial pressure and there may be a tension in your mind regarding this. Some challenges may also come in comparison to earlier, but the financial planning you have done so far will get some support.
During this, you will need to avoid experimenting as well as thinking more. By doing this you will be able to avoid financial loss. Right now you need to focus on your stability and skills. You are advised not to get lost in unnecessary speculations and thoughts and authenticate your thoughts with your professional contacts. You may also have a sense of stubbornness during this time, but sometimes it can also harm you. You may also need to remain calm and practical when it comes to financially important matters.
---
Capricorn Tarot 2023, Health
Your Health Tarot says that this year you will not have any major health related problems, but you will need to take full care of your health. This year, you will be very careful about food and will also be very careful about your health.
However, you will also need to practice some alternative medicine techniques to keep your mental and physical health in good shape. In the beginning of this year, you will be able to keep yourself healthy by adopting regular work out, dieting and healthy living methods. However, sometime this year, you may want to try new techniques to improve your health as well as increase your strength and stamina. By the way, these experiments will not be very effective. Instead, you are advised to adopt correct and proven remedies.
You may also feel stressed as time passes. From the month of August onwards, your blood pressure may also fluctuate and to avoid this you are advised to remain calm. If you have a complaint of diabetes, then be careful in your diet, because there can be ups and downs in this too. Along with this, you may also have to face problems related to digestion.
Lucky Colour: Royal Blue
Remedy: Abhishek with oil on Shani Dev on Saturday will be fruitful for you.
Practical Remedy: Wherever possible in life, use things related to nature as much as possible.
Lucky Flower: Red rose flower is auspicious for you. Using this will make Venus strong and your wealth will also increase.
---
---