2023 Gemini Tarot Prediction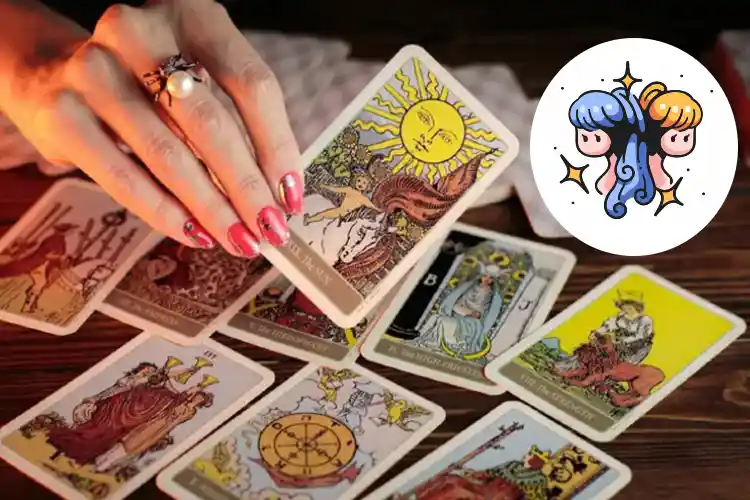 Talking about Gemini people, they are sociable and creative as well as intelligent. Often they delay in taking decisions thinking that something may go wrong. This is the reason that their decisions are practical. However, due to delayed decision-making, many times there is trouble. There is a desire to know about everything in them. He also likes to travel. Sometimes they appear selfish, and are often impatient, that is, they want their work to be done as soon as possible.
---
Gemini Tarot 2023: Job and Career
From the point of view of job and career, the new year 2023 is bringing success for you. For this reason this year will be happy for you. Now you will also get the support of the planets. In such a situation, if you understand any problem, then your attitude of seeing them will also change. You will see it from a positive perspective. Now you will also try to resolve your earlier differences. During the discussion on the problems, your perspective will be completely clear. You will approach it philosophically and with an open mind.




After the first half of the year i.e. from July onwards, you may have differences with seniors. During this, avoid any kind of argument with them, otherwise you may have to face unnecessary trouble. By the way, now you will be very loyal towards your work and will also work hard. Right now you will be very creative and your performance will also be better. Due to hard work, you can also get good profit.
---
Gemini Tarot 2023: Love
According to your love tarot, this year the relationships will remain a bit complicated. There will be some or the other obstacles throughout the years, due to which you will have trouble in maintaining relationships. However, with your dedication and sense of responsibility, you can be successful in maintaining harmony in the relationship. It is possible that due to busy work, you may not be able to give enough time to your partner, due to which there may be some distance in your relationship. In such a situation, you will need to be careful and show understanding towards relationships.
On the other hand, the first phase of the year can be a bit difficult in terms of love affairs. You would like to spend quality time with your partner, but you have to be careful in the relationship. Now you can get the support of the planets and your hidden talent can also come out now. You may have positivity to some extent, but control your stubbornness, as it can disturb the peace of your love life. Right now you have to focus on what you want from your partner and how you can avoid the tension in love life. In the first 6 months of the year, you may get disoriented and you may get attracted towards someone wrong. In such a situation, you are advised not to take any decision in haste. However, gradually your condition will improve and you will also get the support of the planets.
---
Gemini Tarot 2023: Finance
Talking about your Finance Tarot, the year 2023 is going to prove to be important for you. During this time you will realize that how and how much money you can earn. At this time you will be more practical than your potential and will increase your income by using your intelligence. Right now you can invest in buying property or in fixed assets. If there is any old loan, you will be able to repay it now. You will be able to accumulate enough money during this period. Not only this, it will prove to be a strong time for money and property, as well as for personal values. That is, along with the increase in money and wealth, it can also be said to be a good time from the point of view of elevating personal values.
During this time you will also appear a bit practical. Your way of talking will also be practical and you will not talk lightly. There is a possibility of getting financial benefits through communication as well. Right now your communication skills will emerge as your strongest feature. In such a situation, if you use your logical ability and analytical skills along with your ability, then you will be able to do better. Right now you will also need to get people on your side.
---
Gemini Tarot 2023: Health
New year 2023 is going to prove mixed for you. You may have to face ups and downs emotionally in the new year. As a result of this, health related problems can also come to the fore. Do not worry too much about your health and do not do any such work, which may create a different problem. Stay relaxed and follow a healthy and regular routine. By doing this you will feel better and you will be able to regain your lost energy.
For this, you will need to be completely disciplined in terms of health. Right now you have to take care of your diet too, because due to wrong eating, digestive problems can arise. If there is already a problem, then you have to be more careful now. For better health, it would be good to include dairy products as well as honey etc. in your diet. Along with this, regular practice of yoga and pranayama will also be beneficial for you.
Lucky Colour: Mint Green
Remedy: Chanting the mantra of Lord Vishnu will be beneficial for you. If there is a Tulsi plant in the house, then it would be best to recite Vishnu Sahastra in front of it.
Practical Remedy: Plant flowering plants, which will bring relief and peace. If possible, go to a garden where there are more butterflies.
Lucky Flower: White rose is auspicious. Offering white rose flower to Lord Vishnu will give peace of mind.
---
---