2023 Leo Tarot Prediction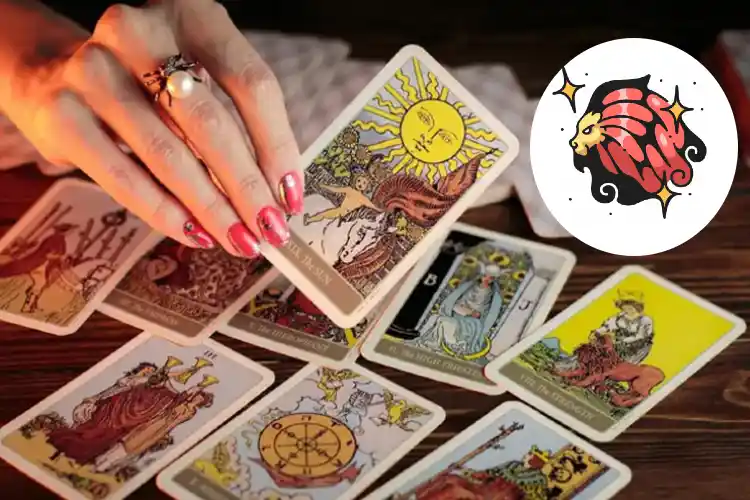 If we talk about the people of Leo zodiac, then they have a desire to live a comfortable life. Although they shy away from conflicts, but they do not get scared of working hard. They have a strong sense of self-respect. Well, you need to keep one thing in mind that you have to avoid the situation of ego clash with others. Leos also take part in social welfare works and get immense pleasure in it.
---
Leo Tarot 2023, Job and Career
According to Leo zodiac job and career tarot, the first half of the new year needs to be handled well and carefully. During this time your workload may increase. Well if you handle the situation properly then you can achieve the desired level of success.

It will be good for you to work properly and systematically. You will need to work hard in difficult circumstances. According to this period, it can be said that you will need to work hard even to get a little profit. By the way, at this time you are advised to avoid long-distance travel, because the chances of getting auspicious results from this journey are less.
Right now you have to take special care of your health as well. To maintain better health, do not let too much work pressure on yourself. Even at the workplace, you will need to maintain a balance between your co-workers and the authorities.
---
Leo Tarot 2023, Love
Talking about love relationships, your love tarot says that in the year 2023, you will get a new form of love relationship. The reason for this is that right now it will be easy to see your priorities regarding love affairs. Right now your love affairs will be very meaningful. With the passage of time, any old friendships and relationships may also become a bit dull. If a relationship was going on tense for a long time, then there will be a fear of its ending. Resolve the misunderstandings of the past, otherwise they will be seen increasing now.
The last half of the year is going to prove better for you. You will get a chance to spend better time with your partner. However, during this time there will be an unknown stir and disturbance within you, but in this situation you will not be able to enjoy your relationships properly. Right now you need to avoid repeating parameters, otherwise everything will get out of hand. Matters related to your love life will be possible with your intelligence and patience, otherwise there may be trouble. If you follow the right approach, you will be able to avoid problems.
---
Leo Tarot 2023, Finance
Talking about your Finance Tarot, the new year 2023 will be average for you. During this time you may take a wrong decision and its chances are also high. In such a situation, you are advised not to take any decision in haste. Right now you need to control your expenses. Expenses will be more than income, in such a situation you will need to keep an eye on your financial condition. However, right now you need to avoid accidental expenses as well. Right now you will need to maintain financial strategies thoughtfully. Overall, financial challenges will remain. You need to take care of your health. If you have kept money safe somewhere, then keep it safe and be careful in any kind of financial matters.
During this time your expenses will increase completely. In such a situation, you will need to control the expenses, because this can spoil your budget as well. If you have to invest somewhere, be a little cautious and take calculated risk only. This year, along with your honesty, your hard work and your dedicated spirit towards work will prove to be effective in getting you out of problems. Right now, along with adopting diplomatic measures, you will need to pay attention to delicate issues. Now you will have a lot of enthusiasm. Your attractive personality will also prove to be very effective in keeping it better. Use these qualities of yours not only for your benefit but also for those who directly or indirectly help in your financial well-being. Maintain your mental strength and focus on your goals. However, due to some obstacles, there may be a delay in getting the desired results. Maintain your enthusiasm without panicking about the situation.
---
Leo Tarot 2023, Health
From the point of view of health, your Health Tarot
Right now this year is indicating ups and downs according to the weather. An earlier health problem may once again emerge at this time. In such a situation, you need to be a little careful about your health.
If you already have complaints related to joint problems, blood pressure and gas etc., then it may increase further. This can also reduce your professional potential. To maintain better health, you will also need to pay attention to your diet. You are advised to avoid excessive fried foods as well as junk food. Don't consume alcohol and black tea etc. now. Stay away from intoxication as well, otherwise there may be problems related to it. Consuming green tea can be beneficial for you.
Lucky Colour: Ruby Red
Remedy: Performing oil anointing on Shani Dev on Saturday will be beneficial for you.
Practical Remedy: You will benefit a lot by meditating. In this case, meditate regularly. It will be more beneficial to light a lamp of cow's ghee and sit in front of it.
Lucky flower: Sunflower flower is very important for you.
---
---