2023 Scorpio Tarot Prediction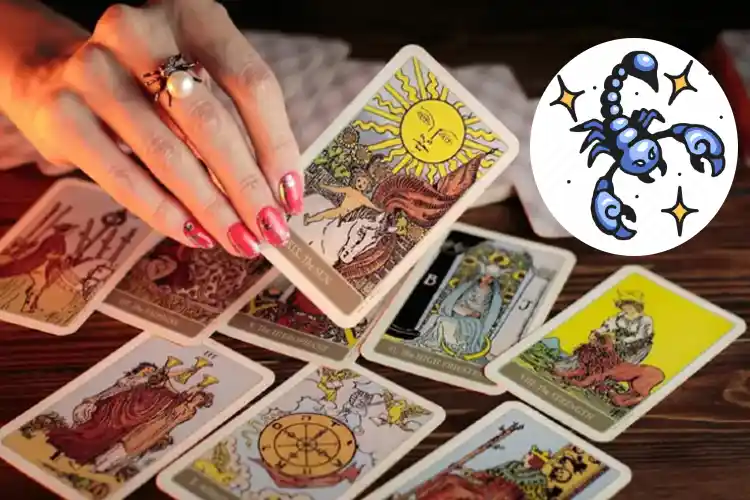 Talking about Scorpio people, they are very fearless, determined and enthusiastic. Along with this, they are also simple and effective. They take their own decisions and do not change their decisions under the influence of others. The special thing is that their decision is completely correct.
---
Scorpio Tarot 2023: Job and Career
The first half of the new year 2023 will be very important for you. During this, small issues will also attract your attention. During this, new challenges will emerge in business or profession. In such a situation, you may feel difficulty in completing your project on time and successfully. In this situation, it would be better for you not to start any new work now.

Also keep in mind that right now you need to stay away from unnecessary debate or argument, because this time cannot be called very smooth in terms of work or professional. Do not be negligent in your work, because due to the pressure of work, your pressure may increase. It will be good for you to complete the work carefully, because there is no scope for mistake in it. Right now there will be a lot of competition in work, in such a situation, you need to be careful even with your old enemies. Try not to increase the number of your enemies. Now the spirit of competition can arise in you. Overall, professional life may be a bit troublesome at this time, but it will improve from the last week of May. After this you will feel some relief.
---
Scorpio Tarot 2023: Love
Your Love Tarot says that the new year 2023 will prove to be better for your love life. Your search for true love will be fulfilled in the new year. You have to pay more attention in relationships towards family. Right now your old wounds can also become fresh and a lot of your energy can also be spent in its prevention.
This year you can also meet a special person. Not only this, the desire to settle down with him may also arise in your mind. You will see many good things in him and seeing this you will be attracted towards him. Your meeting with this special person will be very exciting. However, with the passage of time, you will feel a decrease in this feeling and you will also realise that your love and attraction towards your partner is only superficial. There will not be any intimacy in that. You may have to re-evaluate your relationships right now.
Talking about married people in the new year, you need to brainstorm about your relationship. This will be the time to seek the opinion and feedback of others in order to understand your relationships. There will also be harmony in your relationships. Maintain harmony with your spouse, because this time is more important in terms of cordial relations. This time will help you to express your love. With your life partner, you will also feel free to discuss your personal needs and desires without any strings attached and this will make your relationship easy and you will not face any kind of problem.
---
Scorpio Tarot 2023: Finance
Awaka Finance Tarot 2023 says that the new year will be mixed for you. In such a situation, one has to be more cautious while doing any kind of transaction, especially during banking transactions. During this period, you will have to be more careful even during financial management and especially be alert. It may also happen that you don't feel like it now. This time can be financially volatile. However, with the passing of time, you will upgrade in the profession. Seeing all this, you will also expect profit. Your financial condition will also improve. This time is also positive for financial management, but in order to maintain your savings and not spoil the budget, you need to control your expenses.
You will understand your situation practically and take logical decisions for better financial management and meeting long term financial goals. This can prove beneficial for you. If you want to avoid overworking, then you will need to plan well and work accordingly most of the time. Right now you also need to choose your words carefully, because if you are not careful then you may get into trouble.
---
Scorpio Tarot 2023: Health
This time will be good for you in terms of health. Mentally you will also be strong, due to which your thinking process will be very sensitive and it will also consume a lot of energy. You will get tired of it soon. In such a situation, you will also need to take special care of your health. Maintain a good attitude towards health, because the effect of conditions can be seen on your health as well.
During this time, fluctuations in your health can also be seen, due to which you may have problems. However, this time will not be very long and once again your health will be in good condition. However, after the first half of the year, you will need to be a little careful, because from July onwards you may complain of weight gain. In such a situation, you will need to be careful. For this, you also have to do meditation regularly, so that your nervous system remains better. Keep one thing in mind that if there is any kind of problem right now and you do not see any solution to it, then you do not have to worry, because it may be your illusion. In such a situation, keep your thinking positive and after getting proper diagnosis, if you take measures accordingly, then there will be no problem.
Lucky Colour: Coral Red
Remedy: Making khichdi of urad dal and feeding it to a cow on Saturday will benefit you.
Practical Remedy: Take care that the bath is comfortable. For this, you can make your bath special with lavender or other herbs.
Lucky Flower: Yellow coloured flower is auspicious. It will be good for you to offer yellow-green Durva or Jasud or Marigold flower to God.
---
---