2023 Taurus Tarot Prediction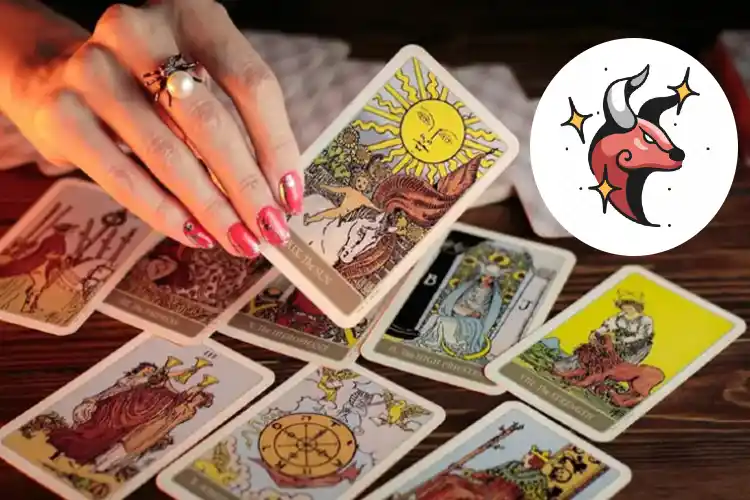 Taurus people are determined as well as practical. They are very hardworking. However, they take their decisions very thoughtfully and their decisions are practical. Although, it takes some time for them to take a decision, but after it is correct, all the shortcomings become secondary.
---
Taurus Tarot 2023: Job and Career
Professionally there will be few challenges in the new year 2023. You will also feel the process slow and delayed. Right now there will be a lot of work pressure on you, due to which mental disturbance and depression can also increase. However, to maintain your status at the workplace, you will have to exercise some caution as well as act smartly.




Right now the planets are also advising you to make maximum efforts. Only with this you will be able to complete your projects on time and successfully. For now, maintain your enthusiasm and avoid taking any kind of risk. Right now you will need to be a little careful in taking any decision. However, if you are careful, you will be able to get rid of many of your old problems now. By the way, there will be a lot of workload on you right now and due to this a situation of mental stress will also arise. In such a situation, you will need to complete all the work carefully. In such a situation, try as much as possible and keep your enthusiasm.
---
Taurus Tarot 2023: Love
Your Love Tarot 2023 says that the new year will be good for you. In order to keep your love life smooth and smooth, you will have to put in a lot of effort as well as give time to it. By the way, you will be lost in love affairs and you will also understand the importance of your relationship. You can also start looking for a new relationship now. The possibilities of a long term relationship are getting strengthened in the new year. Not only this, if you are in a relationship then you will be able to solve the problems of the relationship and due to this your relationship will progress well. This time will also be better in terms of spending quality time with your partner.
Keep one thing in mind that do not be in a hurry in any work right now and maintain mutual coordination, otherwise problems may arise in your love life which will become a cause of stress for you as well. You will feel that your partner is not understanding your problems and due to this also you will have some problems. In this situation, you will need to understand your partner along with giving them a lot of time.
---
Taurus Tarot 2023:Finance
Your Finance Tarot 2023 says that this year will be mixed for you. In such a situation, you will need to move forward very carefully, because right now you can put your hand in some such work, in which you will not get any benefit. This will waste both your time and money. In this situation, you have to move ahead carefully, only then you will be able to get rid of these problems.
Now such a situation may also arise that you may have to spend money to complete your unfinished tasks. During this, you will also need to take a decision regarding investment at the right time. For this reason, you have to be cautious about all financial activities. By the way, during this time you are also seen getting benefits. Most of the time this year, you will need to tread carefully and avoid taking risks. Your habit of not changing with the changing circumstances will emerge as your biggest weakness during this period. In such a situation, you will need to take special care. Right now you may also have to face difficulties and you will need to be ready for it.
---
Taurus Tarot 2023: Health
The new year 2023 is looking satisfactory in terms of health, but right now you will need to stay away from stress. At this time you will be very busy, and in such a situation you will have to pay attention to your own fitness. Although your health will be fine, but some unknown fear can give you stress, the effect of which can also be seen on your health.
In such a situation, along with work, you should take some rest, so that stress can be avoided. Right now you also need to pay attention to your diet. Along with rich food, there is a need to avoid fatty food, because there is a possibility of increasing your weight during this time. To stay fit, you need to take more and more green vegetables, salads and juices. Overall, it can be said that if you maintain mental peace then you will not face much trouble.
Lucky Colour: White
Remedy: Visiting Lord Shani every Saturday and worshipping Lord Bhairav ​​will be fruitful for you.
Practical Remedy: Do gardening, this will give you peace and inner enthusiasm.
Lucky Flower: Use lotus flower and take special care of it while worshipping Goddess Lakshmi.
---
---