King of Cups Meaning, Upright-Reversed, Feelings & Guide!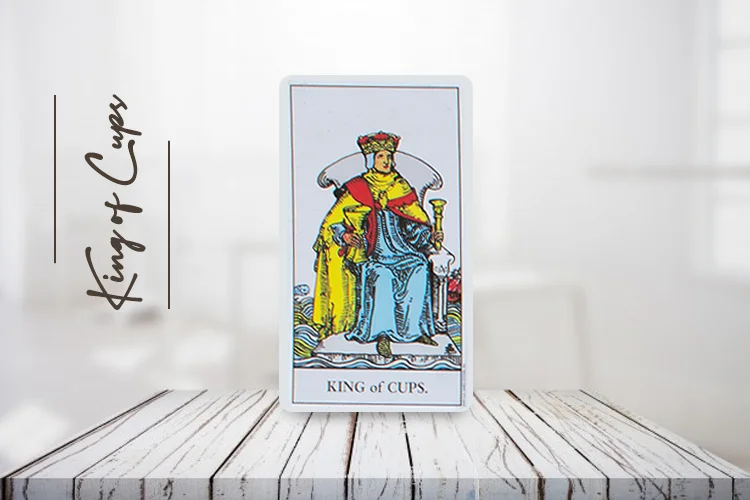 King of Cups Meaning: The King of Cups Tarot reflects maturity, innovative thought, and experience. This card may tend to have powerful masculine qualities, but it also has a lot to do with emotions. Ummm, interesting. In the King of Cups Reading, this card reflects compassion and kindness.
The King of Cups Tarot is strong and dominant, but he is sensitive to his own emotions as well as the feelings of those around him. If you accept that you have careless behaviors that are causing harm to others, you may need to make some adjustments in order to become a better version of yourself. Just King things, you know? A true leader would always understand the meaning of the word 'Realization'.
Element: Water
Astrological Sign: Pisces
Planet: Neptune
Date: 13th October to 22nd November
King of Cups Upright: Wisdom, reliability, tolerant, good advice, creativity
King of Cups Reversed: Intolerant, lousy advice, unproductive, unreliable
Still, have Questions? Ask Tarot Reader for all the Answers
---
King of Cups Upright
The King of Cups Tarot represents mastery over emotions, creativity, and the unconscious. When this card appears in a Tarot reading, it means that you have gained control of your feelings and can accept them without allowing them to control you.
And if life throws you a curveball, you should use your emotional intelligence and stability to help you overcome these difficulties. You don't let things bother you, and you stop drama by taking an emotionally balanced and peaceful approach.
If you face a personal struggle, the King of Cups recommends that you remain emotionally mature when confronted with others' negative energy. Maintain strong personal boundaries by specifying what is and is not appropriate on an emotional level. This King is composed and in charge of his emotions.
Everything will be found in the Horoscope Report, Click Here…
---
King of Cups Reversed
The King of Cups Reversed suggests that you are concentrating on your innermost thoughts. You are learning about the feelings held in your subconscious mind and how they affect you. You expect to develop a greater sense of control over your emotional well-being due to this work so that your emotions do not steer you away from living your best life.
Did you Know about the Queen of Cups: Intuition and compassionate understanding ?
At worst, the King of Cups Reversed can represent someone who is vengeful and has the ability to punish others by emotional manipulation. He employs emotional blackmail to gain his way and further his agenda too. If this sounds like someone you've met before, you still have work to do to break free from his controlling powers.
Uncover all Challenges and Unwanted changes in your Life Graph. Get Free 2022 Report
---
King of Cups Feelings
The King of Cups Tarot ensures you that the feelings you have for your partner or future partner are real. The person for whom you are reading the Tarot is very devoted to you. They might even be committed to the point of becoming obsessed! Now that's something, eh?
In specific Tarot readings, the King of Cups Tarot may also indicate that your lover is deeply aware of your thoughts, desires, and needs. They are empathetic and make an effort to understand where you are coming from – all of which are positive characteristics of a good relationship.
Time to end the blog of 'King of Cups Meaning'. But before concluding, we must inform you guys that never hesitate in using your inner wisdom in the right stages of life. And one last thing, live life, King/Queen size!
For Any Questions, you can Talk to Tarot Reader
---
---