July 2021 Astrological Transits: Mark The Dates for Major Planetary Transit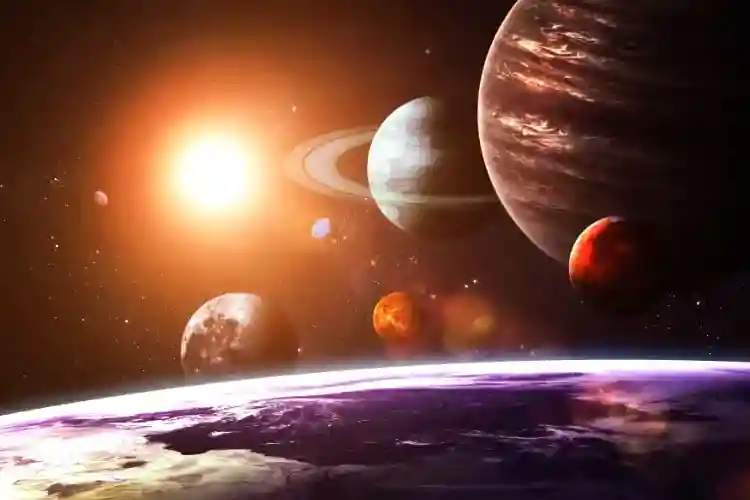 2021 Planetary Transits
To bring you details of the forthcoming astrological events, we summoned our experienced astrologers to get insights into the planetary movements 2021. Taking a closer look at the current planetary transits, astrologers suggest that Mercury will join the Sun in Gemini before the latter makes its entry in the sensitive sign of Cancer. Following that, we will observe Venus arrival in the Leo Sign. The God of love, Venus will soon accompany fiery Mars. Thereafter, Mercury will transit in the Cancer sign to form the conjunction with the Sun. Folks, now let us move on to check the dates for planet transits 2021 in July.
Astrology Events July 2021
| | |
| --- | --- |
| July 7, 2021 | Mercury and Sun in Gemini |
| July 16, 2021 | Sun Transit in Cancer |
| July 16, 2021 | Sun and Mars in Cancer |
| July 17, 2021 | Venus Transit in Leo |
| July 20, 2021 | Mars Transit in Leo |
| July 25, 2021 | Mercury Transit in Cancer |
| July 25, 2021 | Mercury and Sun in Cancer |
July Astrological Transit of Planets in 2021
Here's the list of the upcoming planetary transits in July 2021.
Mercury Transit In Gemini
In the first week, July 7, 2021 Mercury will be happy to visit its own sign Gemini. The neutral planet, Mercury is associated with native's speech and communication skills. Therefore, Mercury's transit from fixed sign to mutable sign may bring changes in your thinking abilities. This transit of Mercury may help you get innovative ideas. Furthermore, natives may find it easier when it comes to making significant decisions.
Mercury and Sun In Gemini
Mercury's transit in the Gemini signs also forms a conjunction with the Sun. And the two friendly planets are expected to bring the fair time for the individuals. On 7th July 2021, when both of them will sit in the Gemini sign, it may give you an enjoyable time in the coming days. Your inner skills and abilities may enhance due to the presence of Mercury and Sun transits.
Sun Transit In Cancer
The Sun moves quickly in terms of Vedic Astrology, so here the brightest star of our cosmic world, the Sun will be entering in the Cancer sign on 16th July around 4 o'clock. The Sun is associated with the native's father and it is also connected with the husband for female natives. So, you may need to take care of your relations with your father and husband. Thereafter, the Sun will be moving to its own-ruled sign, Leo.
Sun And Mars in Cancer
Following the Sun transit in Cancer, we will also observe the conjunction taking place between the two planets Sun and Mars on the same day. This celestial event indicates that we may need to be careful with our health and should take precautions. Or else, it may put a dent in your health status. Due to Mars, professional workers may indulge in arguments with their colleagues or senior members at their workplace.
Venus Transit in Leo
On 17th July 2021, Venus will make its appearance in the Leo Sign, the one which has the Sun as its lord. It can also be said as Venus will be moving from the water sign, Cancer to a Fire sign, Leo. This transit of Venus may enhance your excitement level. Also, you can expect the desired response from your partner. Lovers may enjoy a favourable time, relaxing in the cosy arms of their love. Venus will be staying in Leo till 11th August and thereafter, it will be moving to Virgo sign.
Read More about Venus Mars Conjunction in Leo
Mars Transit in Leo
Mars is known to be a red planet and its second hottest in our cosmic world. It is associated with anger, anxiety and aggression of the individuals. In the third week, i.e. on 20th July 2021, it will occupy the Leo sign. This may not have any serious impacts on the individuals, but it may delay the completion of your pending tasks. Later, Mars will be transiting in the Virgo from the 1st week of September.
Read More About Mars Transit in Leo Effects on Zodiac Signs.
Mercury Transit in Cancer
At the end of July month, we are once again going to witness the Mercury transit. Mercury's stay in Gemini will only last for less than 20 days. On 25th July 2021, Mercury will enter into the Cancer sign. During this phase, natives are likely to find unwanted changes. Overall, this last transition of July 2021 may bring you a fair time. Again thereafter, Mercury will be changing its sign to Leo in the early days of August.
Mercury And Sun in Cancer
In July end, Mercury will be a bit slow to enter the Cancer sign, But once it occupies the Cancer sign, it will be reunited with its friend, the Sun. This association of Mercury and the Sun would be enough to bring back the good times for its natives. Mercury may assist you in improving your speech and thinking process. Whereas, the Sun may bring positive outcomes for aspirants willing to pass the government exams.
Ending Note
This is what July planetary transits 2021 calendar appears to be when we gaze at the sky. But in terms of Vedic astrology, planetary changes may have more or less effects on your life as well. The best thing you can do is to consult the best astrologers and get useful remedies. Moving forward, we wish you a pleasant time in July and may your wishes get fulfilled by the planets and stars.