Virgo Romance: Ready For A Slow-Moving Relationship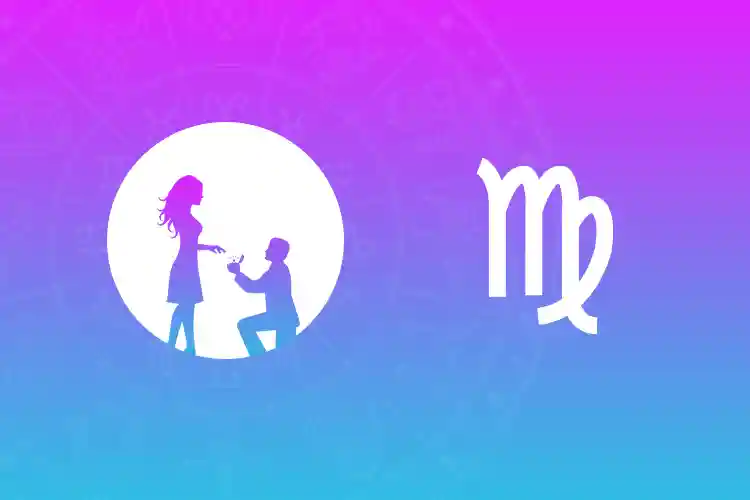 A Virgo is a worrywart and at the same time is exceptionally confused. They need a partner who can clear the messy stuff from their life. Note, that consistent love is what they want. They love hard and believe in the love in which body, mind, and soul merge together.
You should be playful with a Virgo to satisfy them. Keep things agreeable and fun-loving. Make sure to light up a Virgo's day and make them giggle (What they always crave). Without wasting any time, let's explore Virgo's love scope.
What would be the upcoming time for a Virgo romance? Uncover in the free astrology report.
---
A Summary to Virgo Romance
In desire, Virgos are looking for a long-term partner who would vanish away all their stress and tensions. This zodiac sign can be sentimental, all you will have to see is a variety of their moods, but at the end of the day, they are super clever. Their level-headed brain and practical manner consistently advise you that the ideal heartfelt feelings must surely be found in fantasy books only.
Do Virgos just keep on thinking that what's next? Their desires are undoubtedly endless. To bloom in the room, a Virgo should be quiet. Once they lock a partner for a long time, they'll think a second about creating some amazing memories. That's a dedicated Virgo for you!
---
Virgo Romance: The "Romantics" In Virgo Natives
In the hottest of words, Virgos are known for being shrewd. The psyche is supposed to be the hottest organ in the body, and this is especially evident when working with the exceptionally savvy Virgo. Due to their sharp insight, they are incredible conversationalists. They are like an associate who can stand their ground in conversations on subjects of concern. This Smartness' makes them brilliant companions since their perspectives are honored by us.
Virgos are mature and secretive, and they also have a tight grip on what they can disclose and what they must keep hidden. Their heads aren't just packed with dreams; instead, they're full of learning and observing. Virgos are the kind of individuals who prepare ahead and are laser-focused on their objectives. They expect a developed partner to depend on not to lose their cool even with a slight dispute. No more fights only #Peace.
It permits them to focus on the important stuff, and their efforts will help their goals to achieve. Virgo regards watchfulness overall. They have humbleness that requires extreme recognition and love, and they should be treated in the same way.
Which planets are blessing your relationship? Uncover in the free janampatri report.
---
Virgo Men & Romance
Since Virgo men appear to be a traditionalist on broadway doesn't mean they are in the same zone 24×7. They know that their thoughts and sentiments are covered up under their physical expressions.
Virgos are "healthier" than some other zodiac signs, and thus, they place a high devotion on a healthy relationship. Virgo respects flawlessness and can be exceptionally condemning themselves; however, discovering a partner who loves them genuinely assists them in balancing life.
On the off chance that you treat your Virgo differentially and proceed with caution as difficulties happen, your affection and relationship will reinforce themselves as opposed to breaking up.
Are you in love with Virgo Man? check your compatibility with the Virgo sign.
---
Virgo Women & Romance
Virgo women relish immediacy and experience. They do, however, need some construction if they are up to having a good time. Friends, relatives, and lovers all benefit from the commitments of Virgos. Constant Claps! Virgos have a tendency for taking these things in a real sense.
Subsequently, they are dedicated creatures. Their comical nature rocks everywhere, and their earnestness frequently chokes it. Virgos additionally remain calm, giving space to their partner, and making the other person lead from the front.
Talk to the experts for your beautiful Virgo romance by Downloading our App Today!
---
Virgo Romance: Positives & Negatives In Virgo Love Life
Others think that it's difficult to measure your emotions when you are angry. At the point when you're possessive about your mate, however, you'll make a huge effort in order to make you realise their need.
You'll give your Virgo love interest a feeling that all is well with the world by playing functioning duties in all that they do.
The Positives
They are hardworking individuals who do not leave their goals while facing any hurdles.
They strongly believe in creativity which draws them apart from other people and gives them the upper hand.
They are increasingly reliable as they can blindly trust in any situation.
They are prone to be patient to be the best partners for their lovers, which reduces clashes between them.
They are extremely kind, which is a priceless value.
The Negatives
They are critical believers, due to which they refrain from responding to situations rationally.
They are very stubborn, and this makes them against normal behaviour during problematic situations.
They are overthinkers which makes them destroy their peace of mind.
They are extremely picky, which sometimes is a hindrance as they let good chances go.
They have an attitude that sometimes makes them lose golden opportunities in their life.
Take Astrological Help For Your Love Life. Consult our Expert Astrologers.
---
Virgo Compatibility with Other Zodiac Signs
Virgo is most compatible with Scorpio, Capricorn, Taurus, and Cancer. Virgo being a kind-hearted soul, can get the same harmony and passion from these signs.
Best: Scorpio, Capricorn, Taurus, and Cancer
Average: Libra, Aquarius, and Leo
Virgo is least compatible with Libra, Aquarius, and Leo. These signs mostly share an unhealthy dynamic with Virgos.
---
Virgo Romance: Conclusion
No sign goes through existence without troubles, Virgo love matches consistently go through themselves for their issues. They will prevail in affection and life on the off chance that they figure out how to unwind and regard their entire astounding characteristics. Virgos are trustworthy and dedicated, and numerous Virgos have accomplished success because of their steadiness.
So, even if you have a Virgo crush then congratulations! Hope this blog gave you the needed insight into Virgo's love personality. Keep rocking, keep loving. Cheers!
If you need to deep dive into Virgo romance astrological, Consult our expert astrologers now.
---
---