Asaduddin Owaisi: Can He Replicate Bihar Success Model In UP Election 2022?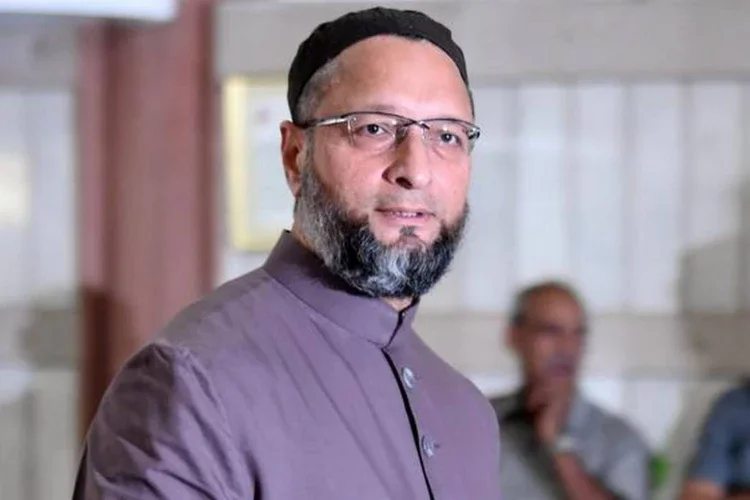 The chief of All India Majlis-e-Ittehadul Muslimeen (AIMIM) Asaduddin Owaisi is frequently in the news for his sharp & controversial speeches & statements. This time he has targetted none other than the Prime Minister of India, Narendra Modi. Owaisi has said that PM has done nothing to curb the rising prices of petrol & diesel and to combat Chinese incursions into the Indian territories. 
Will you combat your problems today? Read Daily Horoscope Predictions.   
Owaisi further said that recently more than nine Indian soldiers were killed by the terrorists in Jammu & Kashmir and we are going to play a cricket match with our hostile neighbour. It is said that Owaisi is preparing grounds for the Uttar Pradesh assembly election, which may take place somewhere between early and mid-2022.
Asaduddin Owaisi was born on May 13, 1969, in Hyderabad, Telangana. His solar chart shows that Saturn is with the exalted Sun, which is in a weak position. As per his chart, there is a grahan dosh of Moon and Rahu and Chandal dosh of Jupiter and Ketu. 
Though Mars is seated in its own house, it is retrograde. All these planetary combinations create an average solar chart. If we talk about the upcoming days, he may have a tough time. The astrological reason for this is that Rahu is transiting over the natal Sun and Saturn. 
The Reasons For Satya Pal Malik Targeting His Own Party. What is the future?
---
---