Raj Subramaniam: How Planets Pave The Way For The New CEO Of FedEx?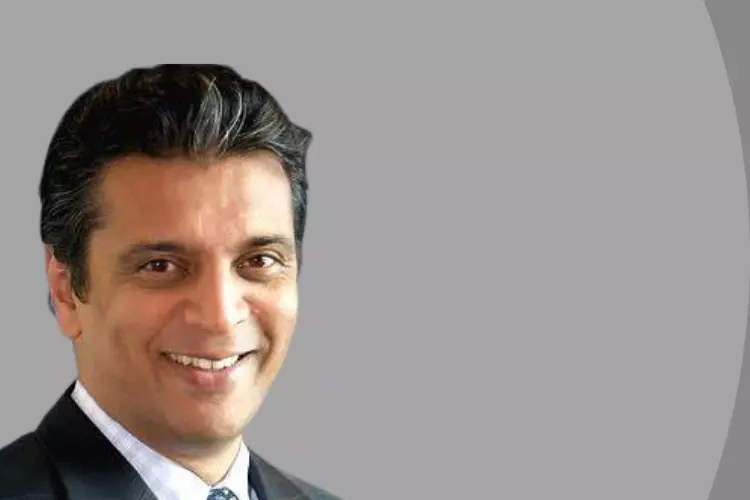 Indian American Raj Subramaniam will take charge as the new CEO of FedEx from June 1, 2022. He will succeed the company's founder Fred Smith. With this, Raj Subramaniam became another Indian to break the corporate glass ceiling in the US.
Subramaniam joins the bandwagon of Leena Nair of Chanel, Sundar Pichai of Google, Parag Agrawal of Twitter, Shantanu Narayen of Adobe, and Satya Nadella from Microsoft.
From junior analyst to the CEO of FedEx, Subramaniam has come a long way. Let's look at his horoscope, which contributed a lot to his career.
---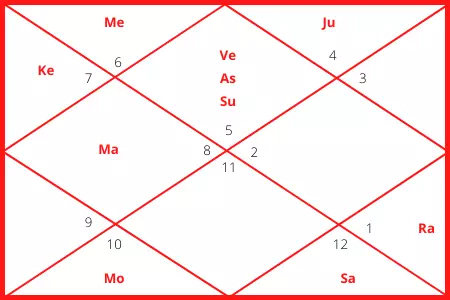 Raj Subramaniam Solar Chart
Birth Date: 14/09/1967
Birth Place: Thiruvananthapuram (Kerala)
---
Which Planets Are Showering Its Blessings On Raj Subramaniam?
Born on Sept 14, 1967, in Thiruvananthapuram, Kerala, his horoscope indicates that he was born to be a leader. His solar chart shows exalted Mercury, the Sun in its own house and Mars. The exalted Jupiter gives him a strong personality.
On Mar 29, 2022, the day he was declared the CEO, Jupiter was in Aquarius at 26.09 degrees. On the other hand, the natal Sun was at 27.06 degrees. Considering the positions of the planets at that moment, Jupiter was in direct aspect with the Sun. Due to this position of planets in his birth chart, the promotion was always on the cards. Are the planets aligned for your promotion, too? Check out our free janampatri report to know in detail.
---
Role of Each Planet In Raj Subramaniam's Personality
The leadership skills of Raj Subramaniam mostly come from the presence of the Sun in his horoscope. It also makes him a good decision-maker, ambitious, and honest.
Subramaniam has effective communication skills with a logical mind. The credit for which goes to the exalted Mercury. The same planet is responsible for his loyal and devoted nature. Mars in its own house makes him a great team player and intelligent in understanding group dynamics. Since his Moon sign is Capricorn, consistency and discipline are visible in his personality.
Planets are generous on this IITian! Is the same planned for you? Get a free yearly astrology report 2022 for a detailed account.
---
Will His Planetary Positions Be Enough?
Raj Subramaniam will step in as the FedEx CEO from Jun 1, 2022. On that day, Saturn will move into Aquarius and have its position in front of the Sun till Jul 12, 2022. Saturn's transit in front of the Sun will again take place on Jan 18, 2023, which may bring challenges for him. Raj Subramaniam probably faces disagreements with the company's partners, or issues might crop up regarding new tie-ups. March 2025 might prove to be difficult for his career.
The upcoming transit of Jupiter over natal Saturn and in front of Mercury can be helpful for him. This transit may result in a good long term strategy from Raj Subramaniam's end. This strategy may lead to an increase in turnover and profitability for the company.
Also Read: Jupiter-Venus Conjunction in Aquarius
---
Wrapping Up
Observing his planetary conditions, we can conclude that sure it's not going to be easy. However, his fruitful experience and awesome leadership skills (thanks to Sun) can take FedEx to new heights of success.
Do you desire the same success for yourself? Talk to astrologers for accurate predictions. First consultation is FREE!
---
---