Secret Revealed Behind Deepak Chahar's Tremendous Form!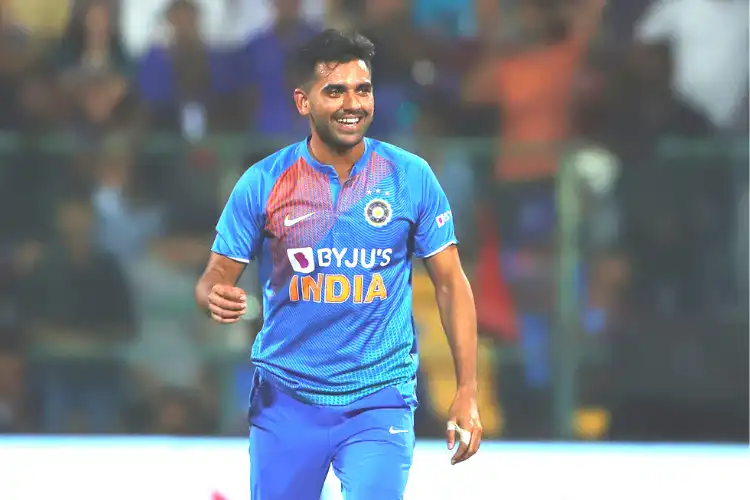 India won the third T20 International (T20I) match against New Zealand on Nov 21st, 2021, by 73 runs. With the win, India completed a 3-0 series sweep, defeating the black caps. Deepak Chahar contributed to India's mammoth total by hitting back-to-back boundaries in the last over of the innings. Deepak scored 19 runs in the 20th over and concluded his unbeaten inning with 21 runs off just eight balls. This shows how well Deepak Chahar can bat too.
Deepak Chahar was born in Agra on 7th August 1992. In his horoscope, Saturn & Moon are in their own house, making the Kundli weak. At the same time, the combo of Jupiter and Saturn are giving him excellent results in his life #UnpredictableDelivery. At the time when Chahar played a stormy inning, there was a positive transit of Moon happening in his horoscope from above the Mars of birth and in front of Moon, which was helping him in his monstrous performance. That was sheer astrology for you. Hope you guys enjoyed reading. Cheers!
Give a Death Stare To Problems as Chahar did against Martin Guptill. Speak to our expert astrologers for complete guidance.
---
---