Buy These Things On Dhanteras, Invite Greater Luck And Wealth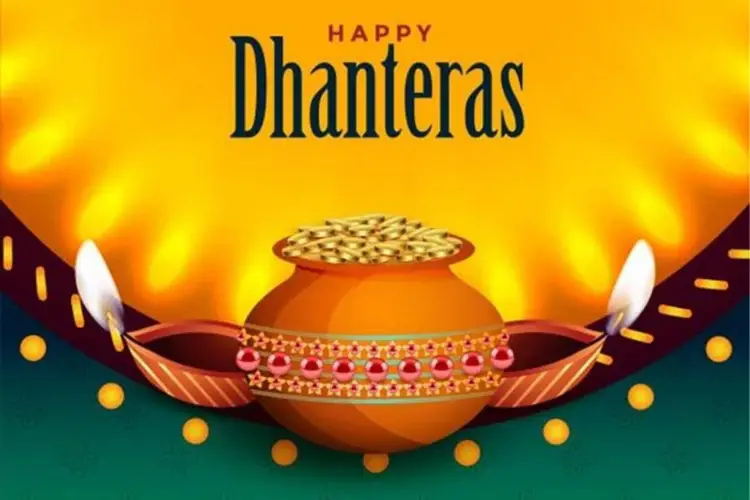 The festival of lights, Diwali, has just commenced. This year, Dhanteras will be celebrated on Oct 22, 2022. On Dhanteras, Kuber, the God of wealth, is venerated along with Goddess Lakhmi. On Dhanteras, people, across the country, buy goods & utilities, as per their financial capacities. Buying goods on Dhanteras is considered very auspicious and beneficial.
Book Now: Online Live Puja
Here is a list of things that you can buy on Dhanteras, which can invite the special grace of Goddess Lakshmi & make you happier & wealthier: 
Buying gold ornaments on Dhanteras is considered auspicious. If you are planning to buy gold this year, then buy it on Dhanteras, it will be very auspicious.

Besides, buying silver utensils on Dhanteras brings good luck. Buy silver utensils and offer them to the Goddess in the evening. This will invite divine grace for the entire year. 

People also buy steel utensils in many parts of the country. If you buy steel utensils and use them to cook food on Dhanteras, your kitchen will be blessed.

If you buy rice on Dhanteras and give a part of it to the needy, then you won't face any shortage of food throughout the year.

If you are unable to purchase the above-mentioned things, then you buy five types of fruits and distribute them among the children. This will keep you happy all through. 
---
---