Angarak Yoga in Scorpio and its Effect on Every Zodiac Sign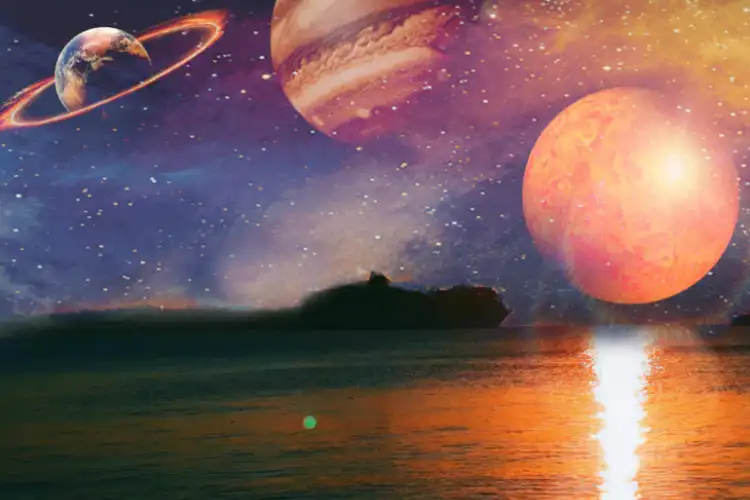 The aggressive planet Mars has changed its sign to Scorpio and is in conjunction with Ketu. This combination is called Angarak Yoga. This 'Angarak Dosha' that is forming in Scorpio will undoubtedly have an impact on not only Scorpio but all of the zodiac signs in some fashion. In astrology, the Angarak Dosha is considered particularly inauspicious yoga as it gives rise to aggressive inclinations.
Angarak Dosha may have a detrimental influence on your relationships with your loved ones. When driving a car or using electronics, there is a risk of an accident. Mars will remain in Scorpio until Jan 16, forming Angarak Yoga with Ketu. Let's have a look at how this Dosha could influence you.
---
Angarak Yoga May Fire up Pandemic
The transit of Mars in Scorpio may result in some challenging situations. Scorpio's governing planet, Mars, when it enters Scorpio, increases its energy level tremendously. However, because Ketu is also in the sign of Scorpio, there could be a negative impact on it. This conjunction of Ketu and Mars in Scorpio has resulted in Angarak Yoga. The epidemic of this Yoga may increase at the global level. Corona cases may begin to rise; a crisis such as an earthquake, flood, plane disaster, or war may occur during this time. In Bharat (India), till January 16, Angarak Yoga is being formed in the seventh house of the horoscope. During this time, there may be instability in the people living in this country. They may retaliate against the government. Natural disasters may also wreak havoc on the country.
In the middle of such a disturbance, you must want to know how your upcoming days will be? Read Free 2022 Horoscope.
---
Angarak Yoga: Effect of Mars-Ketu Conjunction on Your Zodiac Sign
Aries – Your health may be an issue for you. Be cautious while driving. Women with Angarak Dosha may experience gynaecological issues.
Taurus – Differences may arise between you and your spouse or business partner. You may also experience difficulties in your social life.
Gemini – You may experience health issues. People who are employed may encounter disparities at work.
Get remedy of Angarak dosha here.
Cancer – You may not give your best to your business or job. There may also be problems in your love life.
Leo – Angarak Yoga may bring some property-related issues into your life. During this time, you may go through considerable stress.
Virgo – During Angarak Yoga in Scorpio, it is advised that you should not embark on any new ventures. You and your siblings may have some disagreements.
Libra – Due to Angarak Yoga, the financial situation may stay fragile or poor till Jan 16. During this time, it's wise to avoid making any new or additional investments.
Scorpio – Your anger may soar up due to the effect of Angarak Yoga being formed in your sign. Women may face vocal issues.
Sagittarius – Sagittarius natives likely to have more expenses due to Angarak Dosha. Most of the money will be spent on medical issues.
Capricorn – Capricorn may suffer by not getting the desired work. At the same time, there may be differences in relationships with older siblings. Those in the real estate industry must exercise caution.
Aquarius – It is not a conducive time for Aquarius to start a new venture or change jobs. They should avoid doing this till Jan 16.
Pisces – Pisces may not feel inclined towards performing religious ceremonies or doing spiritual practices due to Angarak Yoga. You may also face problems when travelling.
Know the dosha preventing you from moving forward, talk to our expert astrologer now! First consultation is FREE.
---
---