The Secret Of Kapil Dev Winning the 1983 World Cup Has Been Revealed!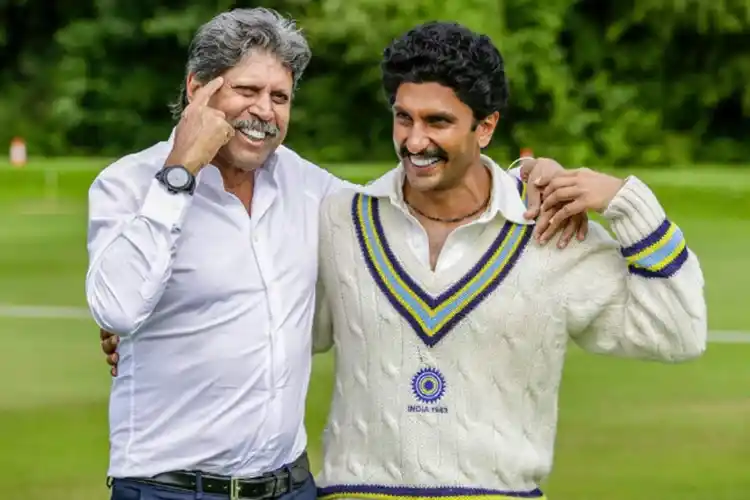 It would be an understatement to state that India's World Cup victory in 1983 was a watershed moment in the country's cricket history. The Indian squad, captained by the charismatic Kapil Dev, surprised the two-time defending World champions West Indies at Lord's on June 25, 1983, to perhaps transform the game forever in the cricketing world.
Now, directed by Kabir Khan, featuring Ranveer Singh, & Deepika Padukone in lead, the film '83' will be released on Dec 24, 2021. The movie is based on India's victory in the 1983 Cricket World cup. Let's check out in detail about the captain, Kapil Dev's Kundli & astrological analysis on the day of the World Cup win.
Do you know what store is ahead in the day? Read Free Daily Horoscope
---
Kapil Dev's Kundli Analysis In-Depth
Kapil Dev, the former captain of the Indian cricket team, was born on Jan 6, 1959. He is a native of Aries, and Mars is in this sign. The presence of Mars makes a person energetic, as well as teaches discipline. Hence, the positive effects of Mars have helped Kapil Dev a lot in winning the world cup.
How Mars can let you win the Cup of life? Perform Mangal Grah Shanti Puja for removing obstacles from life. 
Apart from this, there is Gajakesari Yoga of Moon-Jupiter, which makes a person patient. The player needs patience in the game, which Kapil Dev has got through this coincidence. This yoga keeps Kapil Dev in the news. Apart from this, there is also a combination of Shani-Sun in the horoscope of Kapil Dev, due to which it is difficult to understand his strategy.
If we speak of June 25, 1983, the day when Kapil played a brilliant inning and led the team to victory. So on that day, there was a combination of Shani-Rahu-Mars in the horoscope of Kapil Dev, which creates Angarak dosha. Undoubtedly, Kapil Dev was very aggressive that day.
It was a do or die situation before him. However, the best aspect about the planetary position on that day was the partial transit of Jupiter over the Moon of his birth.
Is upcoming planetary transit posing a threat to you? Read Free Yearly Horoscope 2022 to know in detail. 
Jupiter, the only planet that supported him immensely. On this day history was created with the cooperation of the planets and the Indian team waved the flag of victory. On the other hand, if we talk about his coming time, then Ketu will transit over the moon of his birth, which can affect health. Hence, Kapil Paaji, tussi khyal rakho.
Know all about your Kundli & Get Personalized Astro guidance by Experts. Talk to the Experts Now! First Consultation with 100% Cashback!
---
---