Katrina Kaif And Vicky Kaushal: Is Another Power Couple On The Way?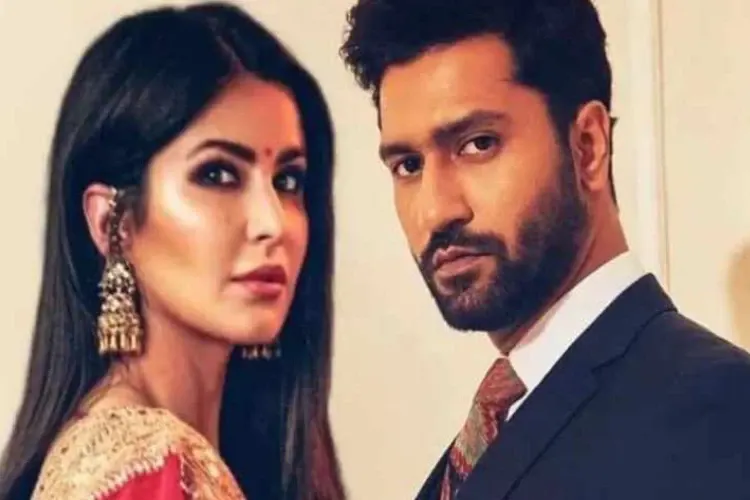 The couple who have now become the stars of photographers and their affection attracted many viewers from all across the country. Soon, the duo is supposed to marry, and if reports are to be believed, this special day will take place in Dec 2021. Any guesses, which couple we are talking about? We're talking about the diva Katrina Kaif and Vicky Kaushal, who is set to marry soon.
According to the sources, Vicky Kaushal and Katrina Kaif conducted an intimate Roka ceremony on Diwali at the latter's close friend, filmmaker Kabir Khan.
Their zodiac signs may determine the compatibility of two people in a relationship. So, depending on their zodiac signs, let's see how compatible these two actors are.
#vickat seems explosive! Do you crave the same compatibility with your partner? Talk to astrolgers for a happy married life.  
---
Stars Give The Green Light To The Couple
Katrina Kaif belongs to the Virgo zodiac sign, and Vicky Kaushal belongs to the Taurus zodiac sign. Virgo is ruled by Mercury and Taurus is ruled by Venus. However, according to astrology, there is a friendship between Mercury and Venus.
#Vickat has a lot of things in common. They are highly compatible zodiac matches. Both move ahead by accepting the challenges in life. The relationship between Virgo and Taurus progresses due to loyalty, dedication and honesty. However, sweet fights can happen between the two. Sometimes the too caring attitude of Taurus can put Virgo in a bit of trouble. We may conclude that Vicky Kaushal has a positive attitude towards his lady love Katrina Kaif.
Do you want to check your compatibility with your partner, have a look at Zodiac Compatibility. 
---
Compatibility of Tauras Man and Virgo Women
The Taurus man gets attracted very quickly by the charm of the Virgo woman, and Katrina Kaif has a very charismatic personality. Hence, it's no surprise that Vicky Kaushal is smitten by her. At the same time, Taurus' passionate and do-it-yourself attitude attracts Virgo women as well. The Virgo woman is always attracted to the passionate and spiritual nature of the Taurus man. Katrina Kaif and Vicky Kaushal are compatible with each other as they're both loyal and caring by nature.
You May Like to Read: Taurus and Virgo Compatibility
---
Final Astro Views On #Vickat
Talking abou the upcoming time of Katrina and Vicky, it might be a bit difficult for both of them adjusting to each other. However, if they spend this time with mutual understanding, they can face the struggling time with ease.
Make your day the most wonderful, Read Today's Horoscope
---
---