Chant These Three Devi Mantras On Navratri To Attract Good Fortune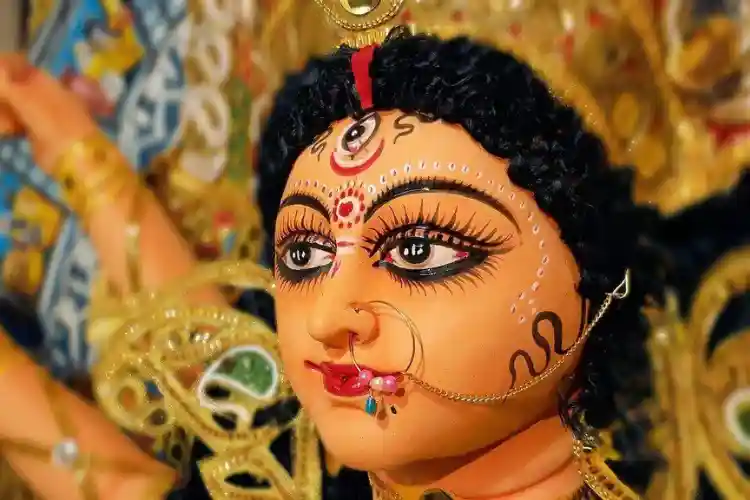 Navratri, the auspicious nine-day festival, begins today and so has the Durga Puja festival, during which worshippers seek blessings from the Nine incarnations of Goddess Durga. These 9 days of Navratri Puja have their own purpose and relevance. But, in order to worship them in the right way, below are the 3 mantras associated with Goddess Durga. 
Read more about Sharad Navratri 2021
When recited with complete dedication, these avatars bring peace and prosperity into one's life. These mantras can be chanted before sunrise or after sunset. You can repeat these mantras, up to 108, 1008, or 24 times, depending on your choice. Find out which mantras help you receive the blessings of Goddess Durga-
Also, receive a special mantra that is extremely favourable for you by consulting our Expert Astrologers.
To destroy fear and enemies
        "ॐ ह्रीं दुं दुर्गायै नम:"
        "Om Hrim Dum Durgayei Namaha"
For the fulfilment of all of your desires
        "ॐ श्री दुर्गायै नमः"
        "Om Shree Durgayei Namaha"
To get rid of Navagraha pain
       "ऐं हृीं क्लीं चामुंडायै विच्चे" 
       "Om Aim Hreem Kleem Chamundaye Viche"
Apart from these three mantras, you can perform any other mantra you like. These mantras should be performed with complete devotion during Navratri.
To remove your misfortune, do Durga Saptasati Puja today.
---
---