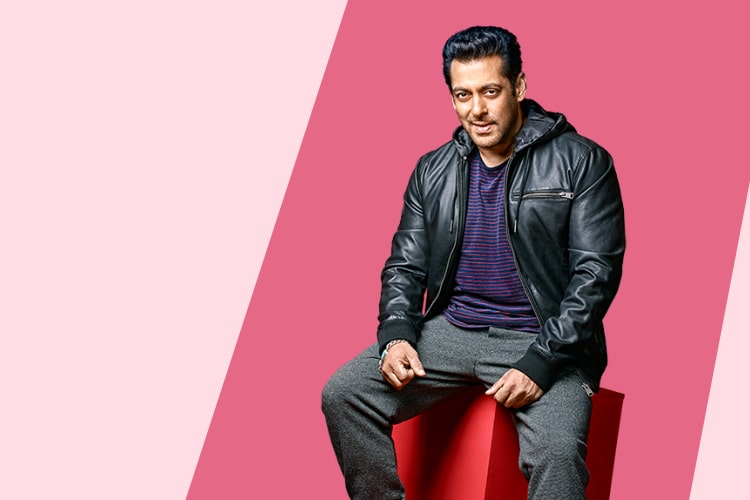 Salman Khan's Birthday : The Bhai of Bollywood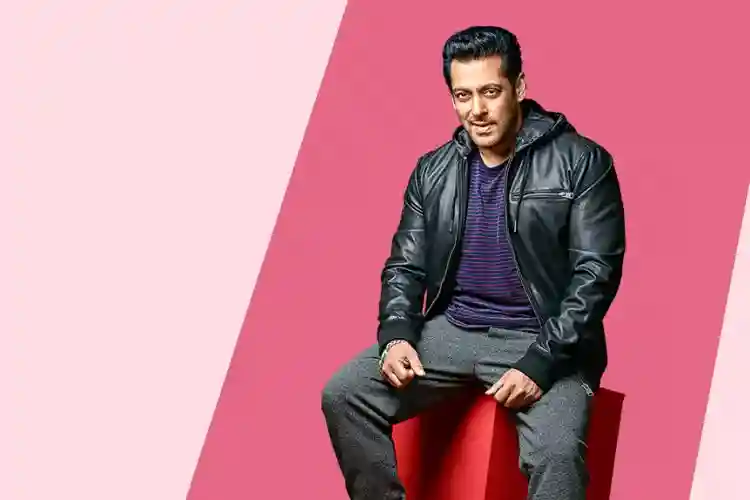 Today's birthday forecast is about a celebrity who needs no introduction. He is the literal definition of stardom, and more than life persona. He has been the Prem of every household for decades now. Well, by now you must have guessed it is Salman Khan's birthday predictions!
This star began his acting career with Biwi Ho To Aisi, but it was his second film Maine Pyar Kiya in which he acted in a lead role that garnered him the Filmfare Debut. This movie was the turning stone of Salman Khan's career. This movie made Sallu country's sensation overnight!
Post which he went on to become what he is right now : The Bhai of Bollywood!
Born on 27 December, Salman Khan's Zodiac Sign would be Capricorn. Let's see what Salman Khan's horoscope birth chart tells us about his 2021!
Download Your Online Free Janamapatri Now and Plan Your Future Smartly!
Below is Birth Chart of Salman Khan:
Salman Khan:- Indian Actor, Producer, Occasional Singer, and Television Personality .
Salman Khan's Date of Birth: 27 December 1965
Time of Birth: 10.45 AM
Place of Birth: Indore, Madhya Prades
NATAL CHART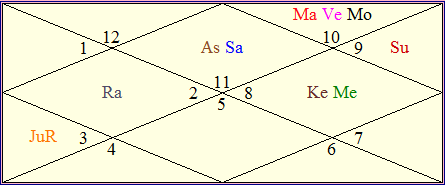 Salman Khan has a series of hits under his wing. His movies had a number of top-grossing films, that made him the first actor with nine films grossing over ₹1 billion at the box-office. His ardent fans watch his movie first day, first show as they wait for each and every movie of Salman Khan.
---
Salman Khan's Hit Machine
Just like all the others, the fans are eagerly waiting for "Radhe" and "Kabhi Eid Kabhi Diwali". The release of Radhe is anticipated to be the start of the year 2021. As per Salman Khan's Natal Chart, Mercury, the lord of 5th house (performance) is posited in the 10th house (career or profession) of his chart. He will be under the influence of the Antar Dasha of Mercury till 19th March 2021.
The success of the movie would depend on his performance, which is clear from the above setting of planets in his chart. The movie "Kabhi Eid Kabhi Diwali" is scheduled to release on 13th May 2021 and during that time on Salman Khan's birth chart, Venus impact (lord of the house of fortune) can be seen. The performance of both of the movies would be blockbuster even if either of his movies are delayed for release, the success is predetermined by both important planets, i.e. Mercury and Venus in kundali of Salman Khan.
You Can Also Read About Rana Duggabti's Birthday Predictions!
---
Legal Battles Of Salman Khan
Salman khan has been controversy's favourite child. He had his first brush with the law when he got involved in the poaching case. Multiple cases have been filed against him for the Black Buck case. Four years after the poaching cases he was involved in a hit and run case. Will 2021 put a stop to these legal battles, or will they continue?
Also, know how would your 2021 be in terms of career, finance and all fields of life.
Salman Khan's kundli analysis states the transit of Rahu over the planets posited in the 10th house and Saturn's transit over Venus and Mars (lord of the 3rd house- Parakrama) creating an atmosphere of negativity. In Salman Khan's Janam Kundali, the placement of Jupiter is poised well in the chart for matters related to the controversy, legal battle, relations, personal or professional dealings, etc. So, the legal battle or controversy will not spare him even though he remains silent on any unpleasant matter or incident till the above said period. For Salman Khan, the controversy will act like his shadow, which will not leave him at least till the end of August 2022.
Also Read :- The 'Selmon Bhoi' game gets banned temporarily as it was tarnishing Salman khan's image. Check out what stars have to say about the superstar.
---
Salman Khan: Most Eligible Bachelor of Bollywood
There cannot be any Salman Khan birthday predictions without the mention of his marriage, right?
Salman Khan has been linked up with many women, and his affairs have always been the front page of the gossip mills. However, as we all know, he has not tied the knot yet. Even though Salman Khan's age is 52, he is considered one of the most eligible bachelors.
Kundali of Salman Khan shows the Sun, the lord of 7th house indicating marriage or an engagement is posited in the 11th house of gains who gets the aspect of Jupiter (the lord sub-period) which makes the road clear for Salman Khan to settle with his girlfriend Lulia. The Antar Dasha of the Sun is till 28th November 2021, so if at all everything remains positive and no untoward incident occurs, till this period he would get married to her. If his luck doesn't favour till such time, then the probability of getting married to Lulia could become void.
For Your Compatibility with Other Zodiac Signs,  Check Compatibility: Calculator.
---
Family Life of Salman Khan
Salman Khan is Salim and Salma Khan's eldest son. He has 2 brothers and 2 sisters. Salman Khan is known to be very close to his family and has ventured in many of their production movies. They are known to have no rifts between their family and are known to have it all together. Will that continue in 2021 as well?
Salman Khan's kundli analysis states that Saturn is posited in the Ascendant only who receives the aspect of Jupiter, the lord of the 2nd house (family) from the 5th house (children). So his relationships with his parents, brothers, sisters, and brothers-in-law will be everlasting!
For More, Astrological Consultation on Any Area of Life – Speak to An Astrologer.
---
The Three Khan's
The three Khans are considered to be the most blockbuster stars of our country. They have been dominating the movie business and ruling the silver screen for more than 2 decades. Let's see how their relationship dynamics will be in 2021.
Also, know how would your 2021 be in terms love, relationship, and marriage
Salman Khan's astrology chart shows that he is under the influence of Ascendant Lord Saturn, which transits over Venus, lord of fortune or luck and also Saturn, aspect 9th house of fortune. Also transiting Jupiter is providing additional luck or auspicious period to supersede his contemporaries of Bollywood!
We wish Salman Khan, a very happy birthday. May his popularity keep on soaring high and touch the skies!
---
---