Which Transit Is Creating Troubles For Sharad Pawar?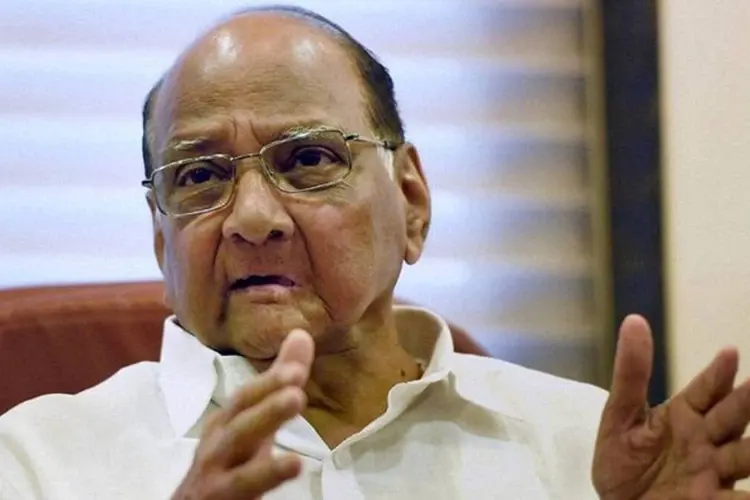 Assembly elections are to be held in Uttar Pradesh in 2022. For this, all the opposition parties have started uniting. In such a situation, former Maharashtra CM and NCP leader, Sharad Pawar has also joined hands with Akhilesh Yadav's Samajwadi Party for the UP elections. How effective will this alliance of theirs be? Let's see an astrological analysis of it.
Get your free janampatri by just one click!
---
Negative Transit of Five Planets
The sun chart analysis of Sharad Govindrao Pawar, born on Dec 12, 1940 in Baramati, Pune district of Maharashtra, reveals that the combination of Venus in Libra and Moon-Jupiter is the strength of the chart. Due to this, he has remained in the lead role until now. At the end of 2022, there will be a negative transit of Rahu-Ketu over the five planets of birth, which may be a bit troublesome for him. Although he may expect a slight support of Jupiter due to which his political position may remain intact. He may face some health issues as well.
Protect yourself from sorrows and troubles by conducting personalised Rahu Grah Shanti Puja.
Also Read:- Anil Deshmukh – A former minister in the Maharashtra government, was arrested by the ED in a money extortion case. Read more!
---
Targeting the Center on the Pretext of Agriculture Bill
Sharad Pawar has also tried to get the voters in his favour by targeting the central government on the pretext of the agriculture bill. He says that if the assembly elections were not held in UP, the central government would not have taken back the agriculture bill. Similarly, the question of religious conversion law has also been raised.
Are your planets not aligned? Talk to astrologers for the right solution.
---
---