Which Planets Will Bring Change In Tejashwi Yadav's life After Marriage?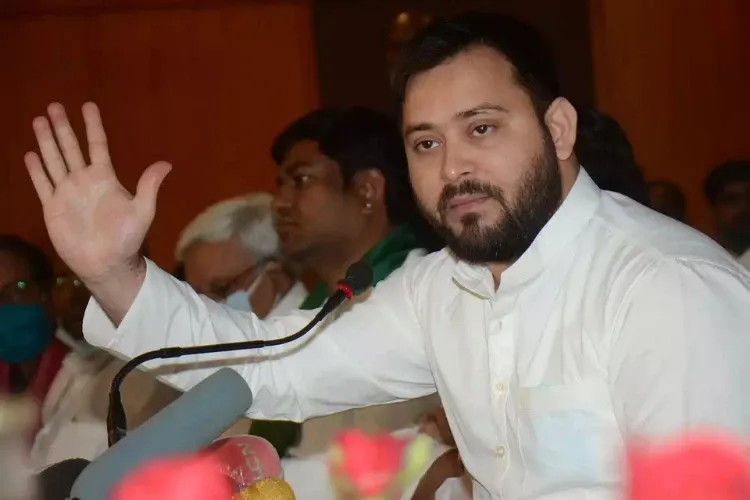 Lalu Prasad Yadav's younger son, Tejashwi Yadav, who is also the Leader of Opposition in the Bihar Legislative Assembly, is getting married shortly. How much will Tejashwi Yadav's life change after marriage? Will his marriage bring him luck? How will his political journey be ahead? His sun chart drops some hints for these questions.
Read the Free 2022 Yearly Horoscope Here
---
Political Changes in Tejashwi's Life after Marriage
Tejashwi Yadav is a well-known politician in Bihar. He was born in Gopalganj, Bihar, on Nov 9, 1989. In his horoscope, he has a debilitated Sun, which is causing him problems in politics. In his career, he has never been able to keep a higher position for long and has spent much of his time in opposition. His marriage has been postponed due to Saturn's placement in his horoscope.
Reduce the hardship of Saturn by performing personalized live Shani Graha Shanti Puja
Angarak Dosha of Sun & Mars is also present, giving him aggressive tendencies. Tejashwi Yadav's combative attitude might get him into difficulty even after marriage. In 2022, the transits of various planets may cause problems in his relationship. As Ketu will transit over Mars, Mercury, and his Sun of birth, these difficulties might extend from his personal life to his political life. However, he has been ahead in the game of politics due to the placement of Mars and the Sun.
Get a solution from our Expert Astrologers for any Dosha in your Kundli. First Consultation with 100% Cashback!
---
---