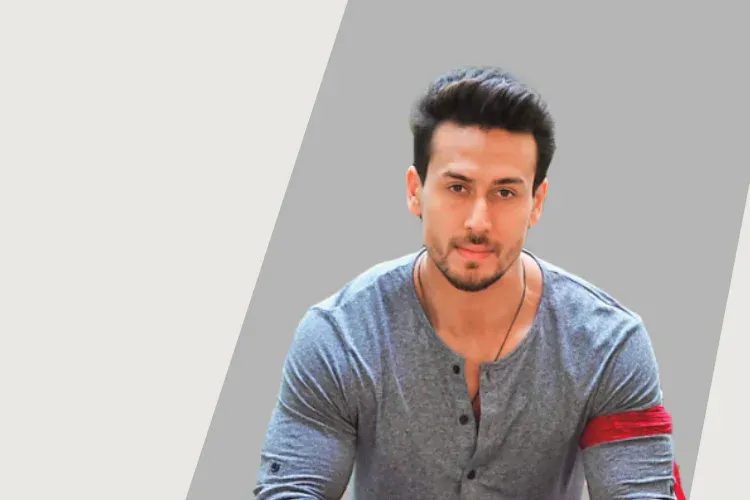 Tiger Shroff is the hottest-new age star and popular actor among youth. He is well-known for performing his own breathtaking action stunts and immensely dedicated to improving his skills. Till now, Tiger has become one of the bankable action Star of Bollywood and in just a short span of time, he has managed to captivate the heart of movie-goers with his scintillating dance form and impeccable action sequence in movies like Baghi and War. As a result, he has been ticking off each film of his as a blockbuster and marking his own screen presence with every single move.
As Tiger Shroff in the coming days is going to turn a little older, we have penned down some major astrological facts based on his Surya Kundali.
Unveil what planets have to say about your coming days from the Free 2023 Horoscope Report!
Let's check out an astrological analysis of the Tiger Shroff's horoscope and everything celestial bodies will present this handsome hunk in 2023.
Astrological Predictionon Tiger Shroff Kundali :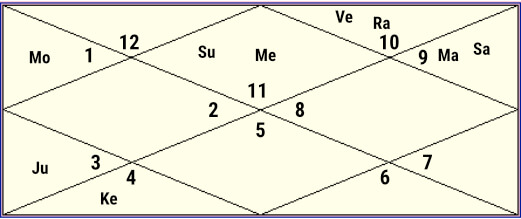 Birth Date: 2nd March 1990
Birth Place: Mumbai, Maharashtra
Birth Time: Unknown
Tiger Shroff Heropanti 2 – Sabko Aati Nahi Aur Meri Jati Hi Nahi!
A talented action Star Tiger Shroff, who began his career with the popular franchise Heropanti in 2014 proved to be his first successful debut film. But, what role planets played here. Well, Saturn, which is a planet of Karma was placed in the 11th house, and Jupiter the planet of luck was present in the Gemini sign. Hence, the aspect of Jupiter on Saturn and the presence of Mars in the Hasta Nakshatra, the Nakshatra of Moon were the reason for the success of his debut film. Now, on the release of Heropanti 2 (16 July 2023), Jupiter will be present in the Aquarius, and Saturn will be in Capricorn. As you know, Jupiter will change the sign on April 6, 2023, and will remain in Aquarius until September 14, 2023.
From September 24, 2020, Rahu is in the Taurus sign, while Ketu is posited in the Scorpio sign and will remain there throughout the year 2023. Therefore, it can be concluded that Heropanti 2 will be another top-notch film. However, Ketu is transiting in the 10th house, and Saturn is transiting in the 12th house. it may not be a super hit like his previous two movies, but its release may get him new exciting offers and also mark its impression in the international market.
Furthermore, there is another astrological event in the upcoming days, the Triple transit of Saturn, Mercury, and Jupiter will take place, and it will lay some brilliant effect on every single individual and bring new and exciting gain for everyone. Find out the impacts of Triple transit here!
Ganpath: Darr Ke Aage Jeet Hai! Tiger Shroff's New Trend
For the first time, Tiger Shroff is shaping for something new, and a never-seen-before avatar. According to his next release Ganpath, Tiger is preparing for setting a new trend for teenagers. Moreover, it will also set some new fashion trends among youngsters. Saturn – the sixth planet, which makes the person speaking very diplomatically, and the fighter planet Mars are present in the fire sign Sagittarius. Thus, it will bring good fortune for the film Ganpath.
Uncover planetary influences in your life and know all upcoming opportunities and challenges beforehand with help of your Personalised Janampatri!
Tiger Shroff's Fitness: Jo Sabke Liye Torture Hai, Woh Mera Warm-Up Hai! His Real Fitness Mantra As Per His Kundali
Tiger Shroff is one of the fittest actors of Bollywood. However, as per his Astrological Prediction, Tiger Shroff needs to be extra precautious from April 2023 to September 2023. According to his Surya Kundali, the transiting Saturn is posited in his 12th house from the position of the natal Sun. Moreover, transiting Saturn aspects the natal Ketu. Therefore, it is advised that the actor must give his health proper attention. Furthermore, the actor may succumb to injuries between 30th April 2023 to 14 July 2023. Considering the present time, Saturn and Sun will face each other, thus actors may suffer from bone-related injuries.
Looking for effective Health remedies? Talk to our Experts.
A Tale of Rumoured Girlfriend: Let's Talk About Love
Tiger Shroff and Disha Patani, who were seen together in the second part of the successful franchise Baghi. Since then, they have been good friends and denied all rumors of being in a relationship. According to his Surya Kundali, the presence of natal Venus and Rahu in the 12th house with the appearance of transiting Saturn gives his professional life a potential growth. In his personal life, Tiger is likely to face many ups and downs in his relationship. Be it with Disha or any other actress linking with Tiger, it's a roller-coaster ride in personal life. However, there may be some rumor about Disha and Tiger's relationship, but in reality, it might not be more than a rumored myth.
Planning for a wedding in 2023? Check all the auspicious Vivah Muhurat in 2023!
ASICS Will Speak The Presence Of Tiger Shroff
For ASICS, a Japanese foot-wear brand, Tiger has been chosen to market it as a brand ambassador. The ASICS has launched a new campaign via the #Move Me Challenge. The managing director of ASICS Rajat Khurana said we are very glad to choose such an inspirational personality of Bollywood for our brand. According to the Tiger's Kundali, the favorable position of Jupiter and its aspect in Mars and Mercury would keep the brand in a gaining position. Moreover, his stints will continue to win the heart of the youngsters. Jupiter is opposite to Saturn, and therefore, Tiger's upcoming movies may get positive results, and also keep him away from all kinds of bad controversy.
What planets have to say about your day, Today? Check Daily Horoscope Predictions Now!
Ending Note: The Overview Of Tiger Shroff's life
Overall, Tiger Shroff's Kundali reveals that his personal life may demand attention. In the coming time, he is likely to be just a friend of Disha Patani or any other actress working with him, but there won't be any commitment. In regards to his health, he needs to be more careful in the month of May, July, and August because of the influence of Saturn and the Sun over his life.
Also Read: Let's Have Insights into What the Current Planetary Transits Have to Gift Shraddha Kapoor on Her Birthday.
Best Wishes!
Happy Birthday, Tiger Shroff! We wish this humble and charming actor to have a bright future ahead, and have a fantastic year.