Astrological Analysis Of Kohli's Poor Form In International Test Cricket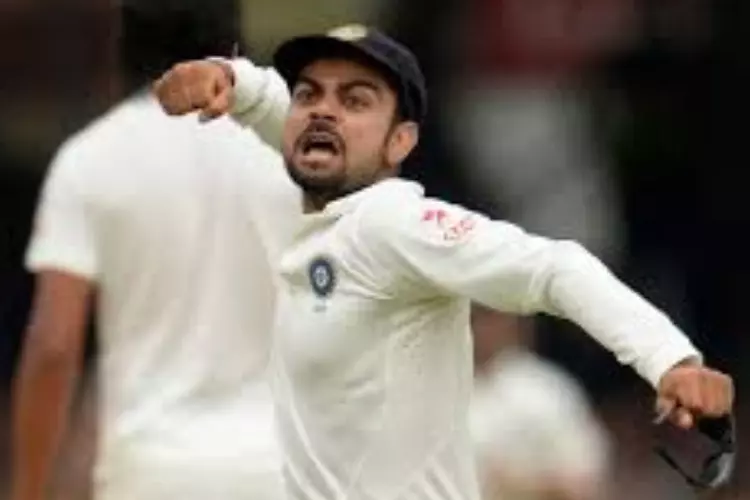 King Kohli is known for his aggressive batting across all formats of cricket. At present, it seems like the Indian skipper is not in great form. In the ongoing series, India Vs England being played in Oval, England, Kohli lost his cool as he banged the gloves on the door of the dressing room. Astrology experts give an insight to what King Kohli's stars say.
In recent times, Kohli has been able to clinch only single-digit scores and seems to be getting upset with his bat. While, back in 2019, he went on to break records with consecutive centuries.
Good Times Ahead for Rohit Sharma: Read His Astrological Prediction.
---
Planetary Placements May Push Virat Kohli On Back Foot
Analysing the birth chart, Kohli might only have planets to blame for his poor form. Sun is placed in its own sign, which enhances his self-confidence. Also, the Sun is forming in conjunction with Ketu. Hence, Virat possesses aggressive nature on and off the field. The placement of Mercury in the Virgo sign makes him an intellectual and good at analysing the situation. The Sun-Ketu combination, however, implies that he might have difficulty controlling his anger.
Also Read: Praveen Kumar gets Silver at Tokyo 2020 Paralympics games
---
Saturn May Demand More Discipline And Practice From Kohli
Virat Kohli's kundali further clarifies that the 32-year-old skipper may have a negative influence of planetary transits. The current Saturn transit could be the reason for his downfall in test cricket. The taskmaster, Saturn, may demand more from Kohli in the near future. He may need to face more balls in the net practice session. Gradually, he is expected to reclaim his good form.
To Get Your Personalized Solutions, Talk To An Astrologer Now!
---
---