About Dhanishta Nakshatra Characteristics, Padas and More Fact….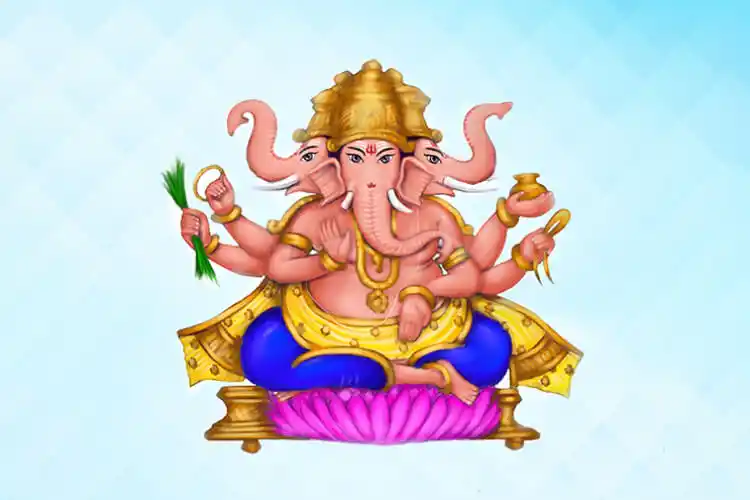 Overview of Dhanishta Nakshatra in Astrology
As the name suggests, Dhanishta Nakshatra endows wealth and fame on the person born under this astrological placement. Mars is the lord of Dhanishta Nakshatra, which is considered to be the 'God of Wars'. It provides enormous energy and zeal to make an impact in every field the person touches upon.
The Hindu deity for this constellation is the 'Eight Vasus', i.e., Apah (wind), Anala (fire), Anila (earth), Dhruv (north star), Dhara (water), Pratyusha (Sun), Prabhasha (sky) and Soma (Moon). Being blessed with all these eight elements, there's no stopping for these people when it comes to success.
Dhanishta Nakshatra people have an exceptional taste for music and arts. They have a rhythmic inclination which makes them pioneers in this field. Also, they have high energy and are good at coordination; hence, excelling in sports, especially involving team coordination, is prevalent. They are hard-working, intelligent, reliable resources and have a knack for material stability.
Wealth and fame come to them because of their nature to dab into multiple skill-sets and ambitions, but it's due to their perseverance to passing through any hurdle that comes in their way. They are social beings and know very well how to honour others. These wise beings are pious and religious and live up to their words. They are high achievers and inspirations to others.
In the zodiac wheel, Moola Nakshatra is connected to the Capricorn & Aquarius signs.
Dhanishta Nakshatra Padas
| PADAS | NAVAMSHA | RULING PLANETS | KEY AREAS |
| --- | --- | --- | --- |
| 1 | Leo | Sun | Material Achievements |
| 2 | Virgo | Mercury | Communication skills |
| 3 | Libra | Venus | Arts & music, spirituality and marriage |
| 4 | Scorpio | Mars | Sports & outdoor activities |
Dhanishta Nakshatra 1st Pada
Natives born under the 1st pada of Dhanishta Nakshatra are generally aggressive in nature. They are extremely smart and sensible. They are adventurous in life, aiming to fulfil desires and ambitions, and inclined to accomplish their tasks. Also, natives in this pada are financially strong. However, this pada is not favourable for health prospects.
Dhanishta Nakshatra 2nd Pada
Natives born under this pada are intelligent and cunning, committed to work, trustworthy, and sensible. They are ready to go to any level to achieve success, spirituality, and communication professionals. They are also flexible towards life and willing to try new things.
Dhanishta Nakshatra 3rd Pada
Governed by Venus, the 3rd pada of Dhanishta Nakshatra falls on the Libra Navamsa. Natives born under this pada have a great personality, and they appreciate life's comforts. They are innovative and are interested in music and art. They loved group-oriented activities. They are extremely irresponsible.
Dhanishta Nakshatra 4th Pada
Natives born under this pada are very passionate, ambitious for achievements, dedicated to their work, and always interested in trying new things. They are talkative and may suffer from various health problems. They are aggressive in nature. They are interested in gambling and are stupid but courageous.
Characteristics of Dhanishta Nakshatra Male
Dhanishta Nakshatra male are more likely to be a jack of all trades. In simple words, a multi-talented and highly intelligent being. 

They are a born leader and in a commanding position in any work environment. 

They are pious and religious – a man of their words and they avoid hurting anyone using words, behaviour, or action. 

Their inclination towards spirituality can make them spiritual gurus. 

They have a philanthropic nature and do not shy away from charity.

They receive family inheritance and wealth and have an administrative upper hand in the family circle. 

Their relatives cause trouble, but they have a good bonding with their siblings.
Characteristics of Dhanishta Nakshatra Female
Dhanishta Nakshatra Female are an embodiment of beauty. 

They bring luck, wealth and prosperity to their spouse. 

They look younger than their age and are quite active as well as liberal. 

They are highly organised at household administration and maintain balanced social relations.

They always have a soft corner for weaklings, and do your best to help them out.
To know more about your personality traits, you can avail your Free Janampatri.
Dhanishta Nakshatra Facts
| Types | Details |
| --- | --- |
| Zodiac signs | Capricorn & Aquarius |
| Degree range | Capricorn 23.20' to Aquarius 6.40' |
| Dhanishta Nakshatra Lord | Mars |
| Diety | 8 Vasus |
| Symbol | Drum or Damru |
| Element | Ether |
| Gana | Rakshasa (Monster) |
| Quality | Tamasic |
| Direction | East |
| Colour | Silver |
| Body | Back and anus |
| Animal | Female Lion |
| Bird | Peacock |
| Tree | Prosopis Cineraria |
Dhanishta Nakshatra Compatibility in Astrology
Dhanishta and Swati Nakshatra: Swati Nakshatra natives are unique; they thrive on challenging mediocrity and trying something different. They are down to earth, and you greatly respect the contrast between their smart and cultured personality. You appreciate and love their unpredictable and crazy personality. Others may not understand their nature. 
Dhanishta and Vishakha Nakshatra: You and Vishakha Nakshatra natives share a strong connection. Vishakha might be a fantastic companion to you. They recognise your pain and will help you get through your difficulties. You do not engage in a fight with them, and they wisely refuse to get sucked into your personal conflicts. 
Dhanishta and Moola Nakshatra: You and Moola Nakshatra natives have a complicated relationship, yet when things are going bad, you are likely to support and cherish one another. Moola natives are complicated, anxious, and unclear about their spiritual path. You recognise their goal, and you assist them in achieving it. You are generally willing to go to great extremes to make Moola natives satisfied and happy.
Dhanishta and Ashlesha Nakshatra: You want to feel the thrill of fascinating, secretive, and terrifying Ashlesha. You have quite distinct personalities, yet you are drawn to the opposites. Ashlesha is quite passionate about love, and you may meet their requirements in various methods. Make sure your independent personalities don't cause you to drift apart.
Dhanishta and Ardra Nakshatra: There is a lack of trust between you and Ardra Nakshatra natives. You never attempt to discuss Ardra's emotional weaknesses because you consider them as strong, intellectual, and excessively unhappy with life. Their demand for secrecy might cause a dispute between you.
Dhanishta Nakshatra Strength
Dhanishta natives are honest and upfront. They are capable of overcoming any difficulties that stand in their way of achieving their goals. They are smart, talented, and extremely intelligent. They like the excitement of stepping into the unknown and tackling unanticipated obstacles. They are kind-hearted people that like helping others. They support their friend or even a stranger who is in need.
Dhanishta Nakshatra Weakness
Dhanishtas' great fortune, confidence, and outspoken personality can often lead to egotism. You should take care to develop a humble and caring personality. They might be careless with the sentiments and wants of others. If they are challenged by others, they may even turn violent. Furthermore, their lack of fear may lead them to act impulsively, engaging in intoxicants, drugs, and other toxic things.
Dhanishta Nakshatra Professions
Researcher, doctors, engineering, makers of musical instruments, poets, astrologers, holistic healers are some of the professions for Dhanishta Nakshatra.
Dhanishta Nakshatra Famous Dhanishtas
Famous natives for Dhanishta Nakshatra are — Rainer Maria Rilke, Woody Allen, Richard Nixon, Princess Diana, Marilyn Monroe, Orson Welles.?utm_source=ASTRO&utm_campaign=ASTRO
Dhanisha Favourable Activities
Meditation, gardening, lending money, concerts, celebration, travelling, financial transactions, music are just a few favourite activities for Dhanishta Nakshatra.
Dhanishta Nakshatra Unfavourable Activities
Activities requiring tact, new partnerships, marriage, restrictive behaviour, ingenuity or tenderness are some unfavourable activities for Dhanishta Nakshatra.
Want to uncover the different prospects of Dhanishta Nakshatra for next year? Reveal it with your Dhanishta Nakshatra Horoscope 2022!