Bhishma Panchak 2023: Why These Five Days Are Significant?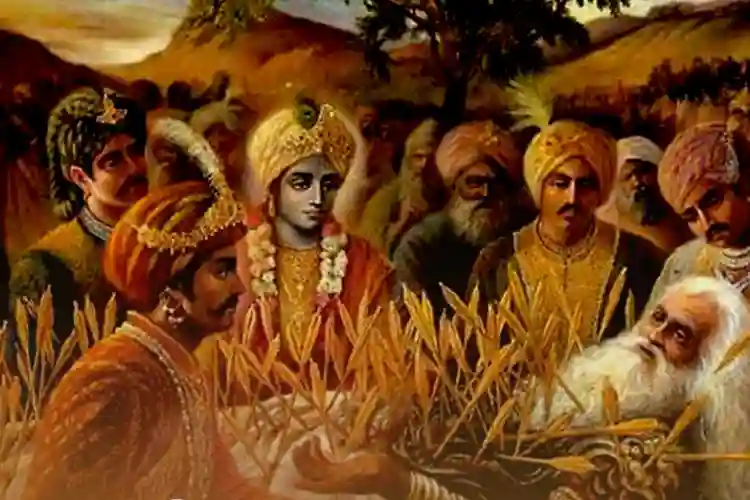 In the Hindu religion, the five days of Bhishma Panchak is considered auspicious. Normally, whenever there is a Panchak, it is believed that no auspicious work should be started. However, Bhishma Panchak importance lies in the fact that it is the only Panchak that is said to be auspicious. Childless couples observe a fast during this Panchak. The special significance of the 'Bhishma Panchak' fast has been told in our Puranas. 
In the year 2023, Panchak will start on Nov 22 and end on Nov 27. It is believed that virtuous and restrained people who observe this fast get success in whatever they do in life. The fast that starts from Shukla Ekadashi to Purnima in the month of Kartik is known as Bhishmapanchak Vrat. Bhishma, one of the most respected characters of Mahabharata and son of Goddess Ganga, is worshipped on this day.
Bhishma Panchak 2023 Date and Time
| Bhishma Panchak 2023 | Date and Time |
| --- | --- |
| Bhishma Panchak Begins At | 22 November 2023 at 11:03 pm |
| Bhishma Panchak Ends At | 27 November 2023 at 02:45 PM |
Bhishma Panchak Ritual Puja Mantra
||Vayaghrapadgotraya Sankritpravaraya Ch. Aputray Dadamyetdudakam Bhishmavarmane||
||Vasunamavataraya Shantanoratmajay Ch. Aghryam dadami bhismay ajanmabrahmacharine||
One should chant this mantra to worship Bhishma Pitamah during Bhishma Panchak. The chanting of this mantra leads to salvation. 
Bhishma Panchak Katha
The historical war of Mahabharata was fought for 18 days in which the Pandavas turned out to be victorious. In front of the Pandavas was the army full of their blood relatives, the Kauravas, which included Bhishma, the great grandfather of the Pandavas and Kauravas, Guru Dronacharya and Kulguru Kripacharya, etc. 
Arjuna's arrows pierced the body of Bhishma Pitamah, but still, Bhishma did not give up his life as he was having a boon of death by choice. He stayed alive till the end of the Mahabharata war. When the war was over, Lord Krishna took the Pandavas to Bhishma Pitamah and urged him to preach to the Pandavas. On this, Pitamah Bhishma preached for five days on Raj Dharma, Varna (community) Dharma, Moksha (salvation) Dharma, etc. 
After the sermon of Bhishma, Shri Krishna said, 'Pitamah, I am pleased with the righteous preaching you have given from Ekadashi to Purnima. I establish these five days in your memory in the name of Bhishma Panchak Vrat. Whoever observes this fast will attain salvation in the end after enjoying various pleasures in the worldly life.' Since then, Bhishma Panchak is religiously observed.
Also Read: Janmashtami: Worshipping Lord Krishna on his Birth Anniversary
Bhishma Panchak Vrat 2023
During Bhishma Panchak fast, no food grains should be taken for five days. However, as a fasting diet, one can take tubers, fruits, milk, etc. This fast lasts for 5 days, so the worshiper should remain virtuous and truthful. Bhishma Pitamah should be worshipped by chanting the mantra "Bhishmayitad Dadamyaghryama Janmabrahmacharine (भीष्मायैतद् ददाम्यघ्र्यमाजन्मब्रह्मचारिणे). Arghya should be offered to Bhishma during these five days.
For offering the Arghya, it is advisable to mix a little vermilion, flowers, kewra, and panchamrit in the water. Also, following celibacy during these five days will prove to be beneficial in your life. To keep the body disease-free, a little gau zaran ark (concentrate) should be mixed with the daily bathwater. 
Pitamah Bhishma was the son of Goddess Ganga and Shantanu. For the fulfilment of his father Shantanu's wish, he had taken a firm resolve to observe unbroken celibacy. Being overwhelmed by this act of Bhishma, his father gave him the boon of mercy killing. Hence, the observance of sexual abstention during these five days is considered advantageous.
Dealing with too much Confusion? Talk to Astrologers for Guidance. First Consultation with 100% Cashback!
Conclusion
Bhishma Panchak is one of the widely observed vrat in major parts of India as it helps in attaining salvation. We pray for the happiness and prosperity of all the devotees observing Bhishma Panchak this year. 
Are constant obstacles bogging you down? Book Personalised Puja for a full-proof Solution.