Ganga Dussehra 2023: Legend, Date, Time and Significance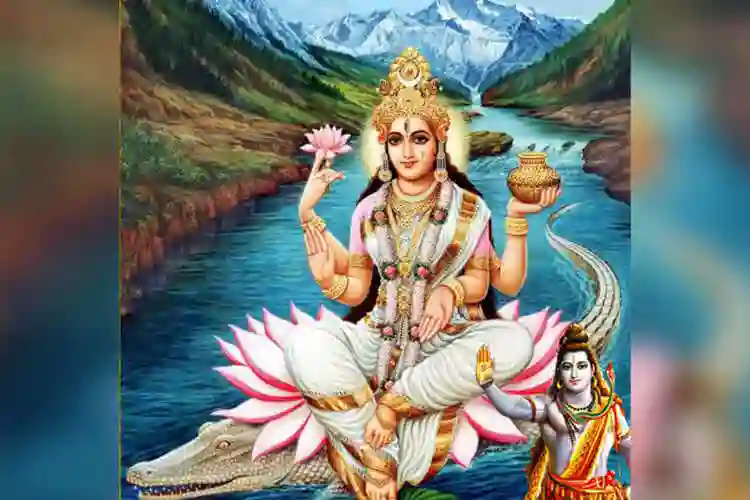 Ganga Dussehra 2023: Date And Time
| Ganga Dussehra 2023 | Date And Time |
| --- | --- |
| Ganga Dussehra on | Tuesday, May 30, 2023 |
| Dashami Tithi Begins | 11:49 AM on May 29, 2023 |
| Dashami Tithi Ends | 01:07 PM on May 30, 2023 |
| Hasta Nakshatra Begins | 04:29 AM on May 30, 2023 |
| Hasta Nakshatra Ends | 06:00 AM on May 31, 2023 |
| Vyatipata Yoga Begins | 08:55 PM on May 30, 2023 |
| Vyatipata Yoga Ends | 08:15 PM on May 31, 2023 |
A Story Behind The Celebration
The celebration of Ganga Dussehra is done with great pleasure to remember the Goddess Ganga. It is said that Ganga plunged to Earth on this day. She slid to achieve her main goal to free the reviled spirits of Bhagirath's progenitors. According to the custom, before coming to Earth, Goddess Ganga was living in the Kamandalu of Lord Brahma. There is a belief that When Ganga dropped to Earth, she likewise carried the virtue of paradise to Earth.
Where Ganga Dussehra Is Celebrated ?
The Hindus celebrate Ganga Dussehra for the most part in the provinces of a cheerful and fiery Ganga Dussehra service is seen in 10 States in India, where River-Ganges streams. This festival is celebrated across below states:
Himachal Pradesh
Uttarakhand
Uttar Pradesh
Madhya Pradesh
Chhattisgarh
Bihar
Jharkhand
Haryana
Rajasthan
West Bengal
Ganga Dussehra celebration includes that the devotees assemble at the banks of the river Ganga and perform rituals (a strict custom where light is moved clockwise circularly before a divinity as a piece of supplication) to the waterway.
Summon the gifts of Goddess Ganga and dispose of the relative multitude of sins by following uncommon customized ceremonies dependent on your introduction to the world graph.
Want help in organizing small Puja at your house? Get in touch with our Astrologers.
The Significance Of Ganga Dussehra Festival
On this auspicious day, it is said that if you take a bath in the stream, then you may carry the devotee to a condition of decontamination and mend any actual infirmities. In Sanskrit, Dasha implies ten and Hara implies annihilation; in this manner washing in the waterways during these ten days can make you free from the ten sins or, in other words, the ten lifetimes of sins.
Love For Holy River Yamuna
On the occasion of this festival, while worshipping the river Ganga, one can also bow down to another holy river Yamuna is additionally blessed. Devotees take a sacred bath in the Yamuna at places like Mathura, Vrindavan, and Bateshwar by giving contributions of watermelon and cucumber. The appropriate beverages, for example, lassi, sharbat, or shikanji.
The Importance Of Number 10 For Ganga Dussehra
Ten assumes a groundbreaking and remarkable part in observing Ganga Dussehra. The actual name uncovers the significance of 'Dussehra', which comes from 'DUS' signifies Ten and Hara which says–Defeat. We should know the pre-distinction of Number – 10 in Hinduism while honoring Ganga Dussehra.
Goddess Ganga May Eradicate Your Past Sins
These ten days are principally to give recognition to the stream Ganges.
On this auspicious day, devotees are encouraged to take a heavenly plunge in Ganges holy water to dispose of their wrong deeds.
To accomplish Moksha or Salvation, one should revere Goddess Ganga with ten customary ceremonies and the traditions on the Bank of the heavenly stream, promptly toward the beginning of the day.
Offer 10 top picks of Goddess-Ganga, including-blossoms, Prasada (Bhoga), leaf boats loaded down with blazes and Milk, and so forth to Maa-Ganga to get endowments in monstrosity.
Donate ten eatable ingredients(sweetmeats)to the destitution-stricken and needy individuals.
It is prescribed to notice fast in any event for 10 hours on this day without burning through even water to dazzling Goddess Ganges.
Ten particular songs are created while performing Aartis and chanting Devi's Mantras through Bells and Conches on the river bank.
This blessed recognition embraces setting up ten bamboos or wooden sticks directly at the focal point of the River-Ganges or a water stream.
What will you do in annual life? Get access to premium janampatri reports.
---
Wrapping Up
This festival indicates an individual's love and respect for Maa Ganga. It is said as extremely hallowed and promising to love Goddess Ganga on this day and particularly in this season. This is because one of the tenth (tenth) Supreme godheads lauded in Hindu old stories.
Know About the Duseehra or Vijayadashami 2023…