Labh Panchami 2021 – Dates and Significance of The Last Day of Diwali Festivities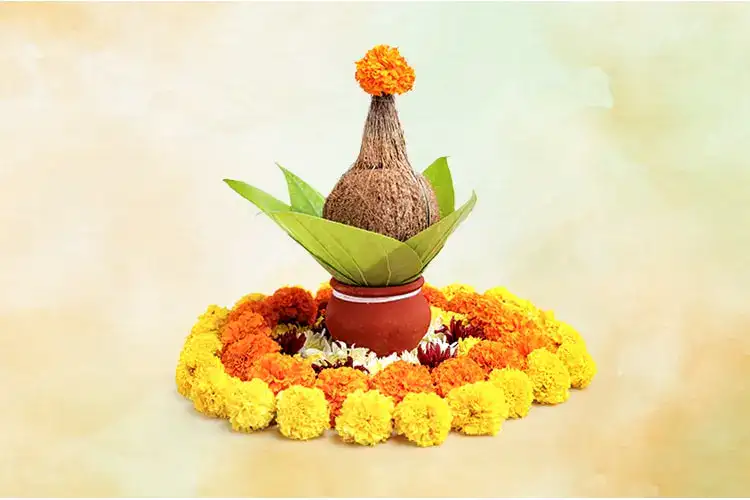 ---
Labh Panchami 2021: Dates and Shubh Muhurat Timings
Sunrise: 09 November, 2021 at 06:40 AM.
Sunset: 09 November, 2021 at 05:40 PM.
Labh Panchami Puja Muhurat: November 09, 06:40 AM – November 09, 10:20 AM
Panchami Tithi Begins: 08 November, 2021 at 01:17 PM.
Panchami Tithi Ends: 09 November, 2021 at 10:36 AM.
---
Labh Pancham: The Last Day of Diwali Festivities
The final day of Diwali celebrations is marked by the festival of Labh Panchami or popularly known as Labh Pancham in Gujarat. Every year, Labh Pancham falls on the Panchami (5th day) of the 'Shukla Paksha' (the waxing phase of the moon) in the traditional Gujarati calendar month Kartik.
This day is also known as Saubhagya Panchami, Gyaan Panchami, or Laakheni Panchami, and it is celebrated in Gujarat with great zeal and enthusiasm. On this day, devotees pray to Lord Ganesha and Goddess Lakshmi for good health and prosperity.
After the Diwali festivities, Labh Panchami is thought to be a very auspicious day for starting a new business venture. Also, on this day, the majority of shops and business establishments open. This day is also known as the first operating day of the Gujarati New Year in Gujarat.
---
Labh Panchami's Importance:
Labh Panchami is a Hindu festival that coincides with Diwali, the famous Hindu Festival of Lights. The words 'Labh' and 'Saubhagya' respectively mean 'benefit' and 'good luck.' As a result, this day is thought to bring good fortune and profit to one's life.
Hindu devotees, especially in Gujarat, believe that performing puja on this day will bring them prosperity, benefit, and good fortune in both their personal and professional lives. However, the Panchami is the first working day of the New Year in Gujarat. So businesspeople open new accounting books for ledgers or 'Khatu' on this day. They do this by writing 'Shubh' on the one hand and 'Labh' on another.
---
What Are The Rituals Of Labh Panchami?
Individuals perform the Sharda Puja ritual on the eve of Labh Panchami (Labh Pancham) if they skip it during Diwali.
On this day, all members of the business community open their establishments and shops and conduct puja for the new account ledgers.
On this day, businessmen worship and perform to Goddess Lakshmi and Lord Ganesha in order to obtain their blessings for a prosperous year ahead.
Relatives and acquaintances pay visits to each other's homes, exchanging greetings as well as sweets and presents as a symbol of their "sweetened associations."
People in some cultures revere books for their ability to expand their knowledge and wisdom.
On this auspicious day, individuals should also donate money, clothing, food, and other necessities to the poor and needy.
---
Upcoming Labh Panchami Festival Dates From 2021 to 2028
Labh Panchami in 2021: Tuesday, 9th of November
Labh Panchami in 2022: Saturday, 29th of October
Labh Panchami in 2023: Saturday, 18th of November
Labh Panchami in 2024: Wednesday, 6th of November
Labh Panchami in 2025: Sunday, 26th of October
Labh Panchami in 2026: Saturday, 14th of November
Labh Panchami in 2027: Wednesday, 3rd of November
Labh Panchami in 2028: Sunday, 22nd of October
---
---