Amalaki Ekadashi 2022: A Day Dedicated To Lord Vishnu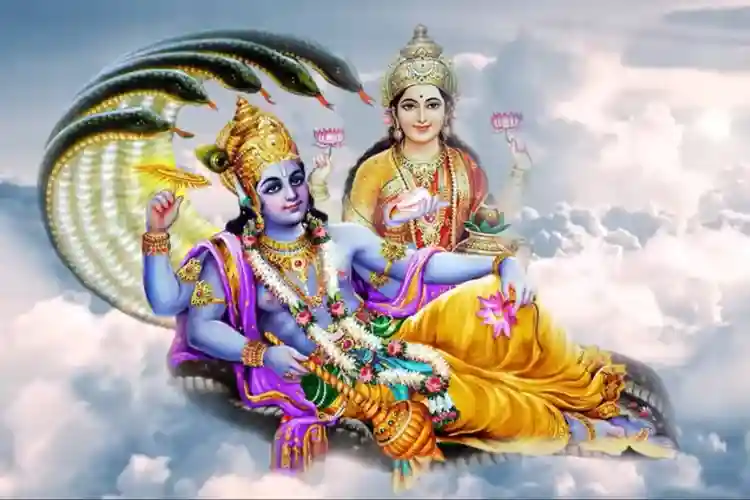 The Amalaki Ekadashi occurs in the Shukla Paksha of the Phalgun month. The day is extremely auspicious in the Hindu religion and is meant to worship Lord Shri Hari Vishnu in the form of the "Amla"(Gooseberry) tree. Amla is very significant to the Hindu religion as it is said that on the day when Lord Vishnu gave birth to Lord Brahma in order to create the universe, he also gave birth to the Amla tree. Hence, the Amalaki Ekadashi is also called the Amla Ekadashi.
It is widely believed that Lord Shri Hari Vishnu resides in every part of the Amla tree and that worshipping the Amla tree after keeping a fast on the day of the Amalaki Ekadashi shall help a person get rid of all the problems and difficulties in their life.
Amalaki Ekadashi 2022: Date and Time
Amalaki Ekadashi is the other name of Phalguna Shukla Paksha Ekadashi. It falls between Maha Shivratri and Holi. The Amalaki Ekadashi in March 2022 will be on the 14th March 2022. Have a look below to find out the date and timing of Amla Ekadashi.
Amalaki Ekadashi March 2022
| Event | Muhurat |
| --- | --- |
| Amalaki Ekadashi 2022 Date | March 14, 2022, Monday |
| Ekadashi Begins | On March 13, 2022 at 10:21 AM |
| Ekadashi ends | On March 14, 2022 at 12:05 PM |
| Parana (time the break the fast) | March 15, 2022, From 06:49 AM to 09:13 AM |
| Ending of Dwadashi on the Day of Parana | 01:12 PM |
Significance of Amalaki Ekadashi
The Amalaki Ekadashi is very significant in the Hindu religion as it is believed that keeping a fast on this day and worshipping the Amla tree along with Lord Shri Vishnu with complete devotion and sincerity shall help the devotee attain salvation. The Amla tree is considered very close to Lord Vishnu, and it is believed that Lord Shri Vishnu and Goddess Lakshmi reside in the Amla tree. According to the tradition, Lord Shri Vishnu's idol is kept under an amla tree and worshipped by offering gooseberry on this day in order to attain salvation and get rid of all problems in life. Now that you know the importance of the Amalaki Ekadashi let us learn the right way to worship Lord Vishnu on this auspicious day.
Amalaki Ekadashi Puja Vidhi
By simply following the right method of worshipping Lord Vishnu on the Amalaki Ekadashi, a devotee can attain salvation and have all his wishes in life come true and that is why we will let you know the right way to worship Lord Vishnu below:
Wake up early in the morning and take a bath with pure water before the sun rises.

After bathing in clean water, begin your fast in the name of Lord Vishnu. 

Now worship Lord Vishnu and the Amla tree, and keep a Kalash containing Navaratna under the gooseberry tree.  

Now light an incense lamp and perform the Amla Ekadashi Aarti.

After the Aarti, feed a hungry person or a Brahmin. 

Donate clothes and Amla(Gooseberry) to the people in need.
Enhance the spiritual environment in this ekadashi with aromatic incense sticks.
Now you know exactly what to do on the Amalaki Ekadashi, however, there are a few things you need to refrain from doing on this auspicious day, let us find out what they are.
What To Refrain From On The Amalaki Ekadashi?
Below is a list of the things one should not do on the Amalaki Ekadashi.
Do not eat rice

Do not eat anything other than Satvik food

Practice celibacy

Do not eat meat

Avoid using harsh or curse words for anyone

Do not consume liquor
The Amla Ekadashi Vrat Katha
According to the Puranic stories, it is said that Lord Shri Hari Vishnu gave birth to Lord Brahma from his navel, so that Lord Brahma could create the universe. On one particular day, Lord Brahma wished to truly know himself and everything about his existence. So he started deeply meditating in the name of Parabrahma, Lord Shri Vishnu with great devotion. Lord Vishnu was very pleased with Lord Brahma and decided to appear in front of him.
As soon as Parabrahma appeared in front of Lord Brahma, he started crying and his tears fell on Lord Vishnu's feet turning into an Amla tree. Witnessing this, Lord Shri Hari Vishnu said that this tree shall be very dear to me and that any devotee who worships this tree on the day of the Amalaki Ekadashi shall be granted salvation and be freed from all his sins.
Conclusion
In conclusion, we would say that the Amla Ekadashi is the right time to worship Lord Vishnu and attain his blessings. We truly hope that you follow the right worshipping method on this day and be successful in attaining everything that you wish for.
Bring peace and prosperity in life by performing personalised live Vishnu puja.