Holi Festival Celebrations – Secrets Revealed How Each Zodiac Plays With Colours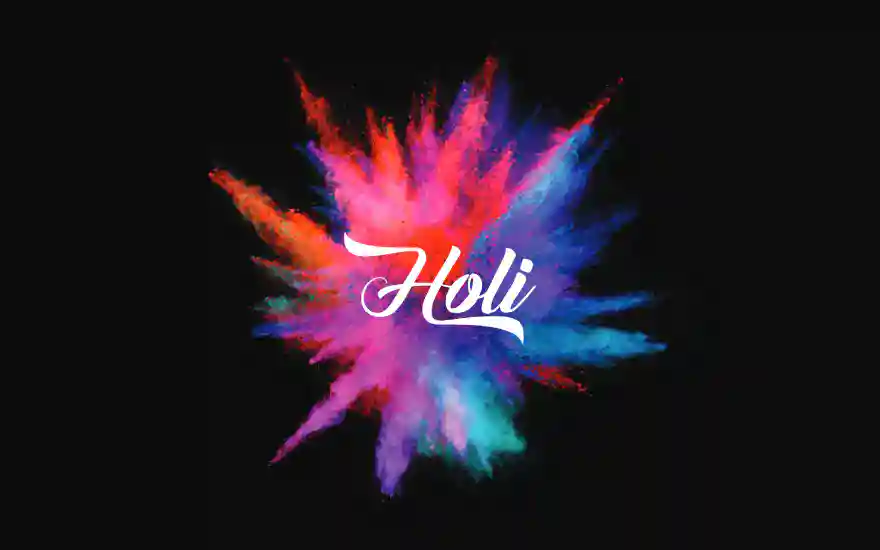 Holi – known to all, is the ancient Hindu festival of colours and love, which is equally enjoyed by old and young. Be prepared to celebrate Holi 2021 on 29th March, Monday. According to Hindu calendar, Holi falls on the Phalguna Purnima that is in the months of February or March.
Importance of Holi Celebrations
The festive of colors is celebrated with great fun and frolic across regions of the country and abroad. There exist many legends associated with the festival, which is celebrated across two days. On this day, people visit their friends and relatives, and it is considered the best period to resolve conflicts. People play with colours, offer delicacies, and hold music festivals across the globe.
The first day is to commemorate Vishnu bhakta Prahlada's victory over Hoolika, the sister of demon king Hiranyakashipu. A large bonfire or the pyre of Holika is lit on the fortnight. The next day is celebrated with great fun playing with colours, water sprays, gulaal, and enjoying the Holi special delicacies.
Holi Puja Timings:
| Festival | Date / Muhurats |
| --- | --- |
| Holika Dahan | 06:54 PM to 09:14 PM - 28th March 2021 |
| Holi (Dhuleti) | 29th March 2021 |
| Purnima Tithi Begins | 3:26 AM - 28 March 2021 |
| Purnima Tithi Ends | 12:17 AM - 29 March 2021 |
Various Legends Exist Related to Holi
Many legends exist related to the festival of Holi. One legend, as discussed above, is about Vishnu Bhakta Prahlada. He was saved from the evil intentions of King Hiranyakashipu and his sister Holika. Another legend states that Lord Shiva was revoked from deep meditation by Kamadeva resulting in Shiva's marriage with Parvati. Kamadeva was restored by Shiva after forty days of Vasant Panchami which is celebrated as Holi. In the regions of Braj, Holi is celebrated to commemorate the divine relationship of Radha and Krishna.
Astrological Significance of Holi
Vedic Astrology reveals that on Holi, the Sun and the Moon are on the opposite ends of each other in the sky. The position is auspicious, where the Moon is present in the houses of Leo and Virgo. While the Sun is very much placed in the Pisces and Aquarius. Rahu often transits into the worldly-wise Sagittarius. Also, Vastu professionals consider it a very auspicious day to perform Vastu Puja. Performing Vastu puja of your home, property, and vehicles during the auspicious period of Holika Dahan and Dulheti can help to achieve good health and attract positive energies. Amazingly, people often fly kites on this day to worship Pawan devata.
Consult Experts to Nullify Bad Energies from your Life.
Rituals of Holi (Duleti) and Celebrations
For lighting the bonfire, days before Holi festival people start gathering wood, cow dung cake mala and other old items at the major crossroads of the city. Thus, during the actual celebration a huge pile of wood is collected.
Holika Dahan Celebration
Holika dahan celebration is held on the eve of Holi with complete holi pooja rituals. As per the legends, Holika sat with his brother's son – Prahlad – an ardent lord Vishnu bhakt, to destroy him. But, she burnt and died in the process, which marks the victory of Good over the EVIL. And thus, the Effigy of Hoolika is placed in the wood and lighted. It also symbolizes the Triumph of a true devotee.
Devotees pray and circle around the bonfire performing pujas with the kumkum, rice, coconut, diya, flowers, dates, and jowar pops or puff bajra to remove negative energy from their life and bring in prosperity and growth.
To bring prosperity and growth in your life, Read Your Yearly Horoscope
Duleti - Game of Colours
The day after Holika Dhahan is Holi – Duleti, where people smear colours on each other and greet each other with slogans – Happy Holi – Holi Hai Bhai Holi Hai. Holi celebrations go on the whole day with people playing with colours, gulal, dancing, playing drums and eating delicacies. From big to small, young to old all celebrate this festival of colour with full joy and pomp.
The tradition of playing colours is followed all over India from north to south. On Holi Day, people love to spray colour water on each other with pichkaris and smearing colours on each other's face. People sing bollywood holi songs, dance on the beats and even love to enjoy rain dance parties on holi festival.
Famous Holi Dishes to Enjoy on Festival of Colours
Gujiyas, malpuas, pakoris, dal kachori, pani puri, dahi bhalla, masal puri and masala chana with baked kachori are some of the famous holi delicacies that add a different flavour to the festival.
Famous Holi Drinks to Relish on Duleti
Not just limited to dishes, people also love to relax and enjoy the colourful day by relishing on the famous flavoury drinks like Thandai, lassi, kheer, and jal jeera.
Colouring Down the Day!
In a nutshell, Holi is a special festival for all Indians celebrating it with full fervor and enthusiasm. The fun-filled and eventful day is concluded as people in the evening meet and greet their friends and relatives by sharing and eating sweets and other delicacies. Holi Special parties are also organized to add zest to Holi Day. No doubt, the festival of colours nurtures harmony and brotherhood.