Phalgun Purnima 2023: Why It's The Most Fortunate Day of the Year?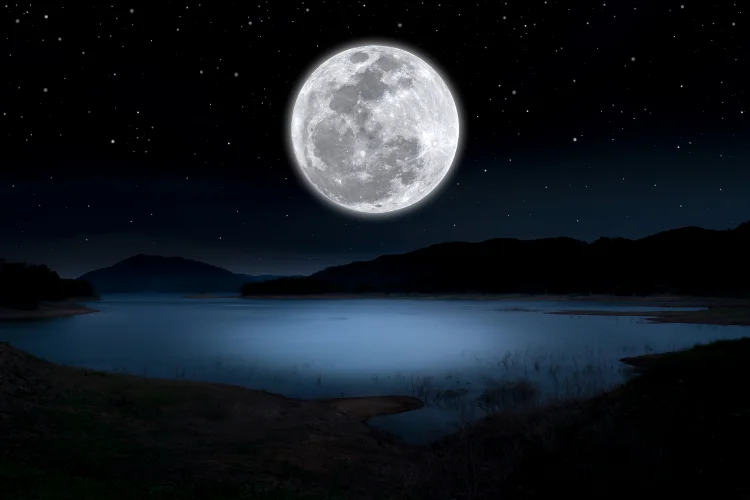 Phalgun Purnima 2023 Date and Time
Check out the Phalgun Purnima 2023 muhurat.
| Event | Muhurat |
| --- | --- |
| Phalgun Purnima Date | Friday, Mar 7, 2023 |
| Purnima Begins | March 06, 2023 at 06:47 pm |
| Purnima Ends | March 07, 2023 at 08:39 pm |
Significance of Phalgun Purnima
As per the Hindu calendar, the Phalguna month is the last month of the year. Therefore, the Phalguna Purnima is considered highly significant in the Hindu religion, given the fact that it is the last day of the year. Holika Dahan, which is one of the biggest rituals in the Hindu religion, is celebrated on this very day. The day marks the arrival of spring and it is believed that on this day the Moon strongly influences the Planet Earth with its energies.
Also Read: Purnima 2023 Dates
The day is the last full moon of the year and it is believed that if a devotee observes a fast and worships the moon and Lord Shri Hari Vishnu with all sincerity on this auspicious day, then he/she shall be free of all his past and present sins. Devotees all over the country worship Lord Shri Hari Vishnu on this day in order to obtain salvation. According to the Hindu religion, salvation is the ultimate destiny of human life on Earth.
The day of the Phalgun Purnima is also celebrated as the Laxmi Jayanti, which is the birth anniversary of the Goddess of fortune, wealth, and abundance, Goddess Laxmi. Considering the fact that so many occasions collide on this highly fortunate day, makes it one of the most important days in the Hindu religion.
Phalgun Purnima Puja and Fasting Method
Lord Narasimha, who is considered the fourth incarnation of Lord Shri Hari Vishnu, is worshipped on the day of the Phalgun Purnima. It is believed that worshipping Lord Narasimha, Lord Shri Hari Vishnu, and Goddess Laxmi on this auspicious day brings health, wealth, and prosperity into the house. Therefore, below mentioned is the Puja and fasting method that needs to be followed on the Phalgun Purnima in order to please Lord Shri Vishnu and Goddess Laxmi and obtain their blessings.
Wake up early in the morning and take a bath with pure water.

After the bath, wear clean clothes and worship Lord Vishnu.

After the Puja, take a vow to keep a fast from sunrise to moonrise.

Break the fast after the moon rises in the evening.

Make sure your thoughts are positive on this day and that you do not hurt anyone's feelings. 
Bring peace and prosperity in life by performing personalised Vishnu Puja.
Holika Puja Method on Phalgun Purnima
The Holika Dahan is the festival that marks the victory of good over evil. It is celebrated on the day of the Phalgun Purnima and is a very important festival for Hindus all over the world. In the next section we shall discuss the story behind the Holika Dahan, but before that let us take a look at the Holika puja method that is to be followed on the Phalgun Purnima.
Collect dry cow dung and wood sticks in an open space.

Place the following items on a plate and offer them to Holika Mata:

Kumkum, Rice, Turmeric, Henna, Gulal, Roli, Coconut, a Handful of Wheat, Lachha Cotton, a Lotus, some Flowers, and Garlands.

Now light the wood sticks and cow dungs of fire, which is also called "Burning Holika."

Chant the following mantra in the name of Lord Narsimha.
"Om Nrisimhaye vidmahe vajranakhaya dhimahi tan no simhah Prachodayat
Vajra nakhaya vidmahe tikshna damstraya dhimahi tan no narasimhah Prachodayat"
Perform an aarti and circumambulate around Holika.

Make the children circumambulate and take the blessings of their elders.
Have A Look: Holi
The Story Behind Phalgun Purnima
The story is described in intricate detail in the Vishnu Purana which is given briefly below.
This Is How It Started
Thousands of years ago, during Satya Yuga, the kingdom of demons was ruled by King Hiranya Kashyap. The king of demons had made life miserable for everyone on Earth and caused a lot of trouble for everyone on the planet. He was so overconfident as he had asked for a boon from Lord Brahma after years of penance and meditation, which was granted to him. The boon was that Hiranya Kashyap shall never be killed by a man nor a woman, not an animal nor a bird, not during the day or during the night, not by a supernatural weapon nor a hand weapon, not inside his palace nor outside his palace and finally not by a God nor by a demon.
When he was granted this boon, it was as though he was immortal and he began believing himself to be the all mighty. Therefore, he ordered everyone in the kingdom to stop worshipping Lord Shri Hari Vishnu and start worshipping him instead, and that anyone who shall not agree to do so, shall be killed.
The Fear Of Hiranyakashyap
Everyone in the kingdom began worshipping him out of the fear of death. However, Hiranyakashyap's own son, Prahlad was a sincere devotee of Lord Vishnu, and he continued to worship Lord Shri Hari Vishnu against the orders of his father. This infuriated Hiranyakashyap and he decided to have Prahlad, his own son killed. Nevertheless, Prahlad continued to worship Lord Vishnu and chanting the name of "Hari."
Also Read: Vaishakh Purnima
This Why Holika Dahan Is Celebrated
Hiranyakashyap tried to have Prahlad thrown in a dungeon full of snakes, have his head stomped by an elephant, and ever tried to have him thrown off a mountain, now called Dikoli Parvat. But every time he was saved by the grace of Lord Shri Hari Vishnu. When nothing worked, Hiranyakashyap approached his sister, Holika.
Long ago, she had obtained a boon that made her immune to fire. Hiranyakashyap asked her to place Prahlad in her lap and sit on a pile of burning wood, in an attempt to burn Prahlad alive. When this happened, Prahlad survived and Hiranyakashyap's sister, Holika was burnt alive in the fire. Ever since Holika Dahan has been celebrated by devotees all over India as a tribute to Holika Mata.
The Defeat Of Hiranyakashyap
When all else failed, Hiranyakashyap tried to kill Prahlad by himself and ordered him to call his Lord Shri Vishnu and save him. Just as he was going to kill him, Lord Shri Vishnu's incarnation Lord Narasimha broke out of a pillar in the palace. Lord Vishnu took this incarnation to kill Hiranyakashyap without going against the boon Lord Brahma had given him.
According to the conditions of the boon, Lord Narsimha was not a man nor an animal, and not a God nor an animal. Lord Narasimha dragged Hiranyakashyap in the middle of the entrance of the palace so he was not inside nor outside, the time when he was killed was when the day and the night met, so it was not a day nor a night, and finally Lord Narasimha killed him with his claws, which were not a weapon. And ever since, Lord Narasimha and Lord Shri Vishnu are worshipped on the day of the Phalgun Purnima.
You May Like To Read: Buddha Purnima
Phalgun Purnima Shloka
Phalgune Poornamayantu Holika Pujanam Smritam.
Panchyam Sarvakasthanam Palalananch Kareet.
Significance of Falgun Purnima Fasting
Devotees who keep the fast along with conducting the Holika Dahan, with utmost devotion and following rituals, can rarely face any troubles. Moreover, such people have the special grace of Lord Vishnu.
Conclusion
In conclusion, we would suggest you observe a fast on this Holy day and worship Lord Shri Vishnu with all your heart. We hope your prayers reach the Lord and he blesses you with his grace. Hope you have a Happy Holi and a wonderful Phalgun Purnima.
Is the presence of moon in your kundali effecting you? Talk to astrologers to know in detail. First Consultation with 100% Cashback!