Radhastami 2023: Learn The Importance Of Celebrating This Festival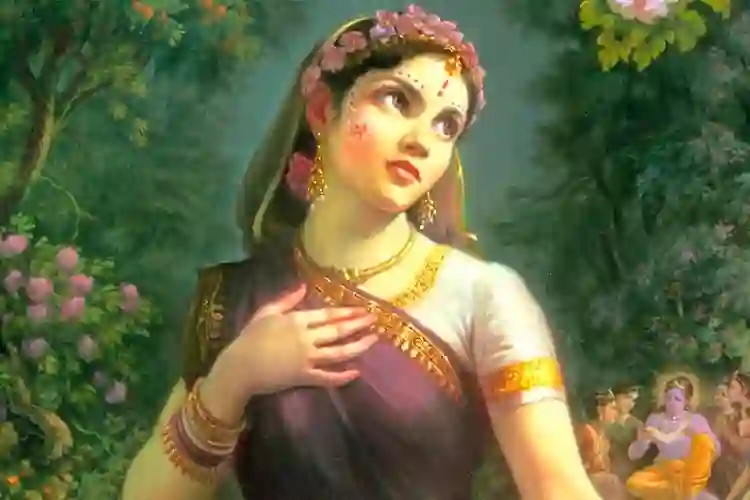 Date and Timings of Radhashtami 2023
| Muhurat | Date / Time |
| --- | --- |
| Radhastami Date | Saturday, 23 September 2023 |
| Ashtami Tithi Begins | On Sep 22, 2023 at 01:35 PM |
| Ashtami Tithi Ends | On Sep 23, 2023 at 12:17 PM |
Radha Ashtami Significance
Worshipping Lord Krishna and goddess Radha on this auspicious day brings peace and harmony into one's life. They may find it easier to face life hurdles, achieve their worldly goals, and gain salvation by reciting the Radha Gayatri mantra and performing Aarti.
Radha Ashtami fasting rituals help the person to get rid of their past and previous life sins. According to ancient scriptures, it is believed that if Shri Radha is not worshipped, then devotees may fail to please Shri Krishna. Hence, there is a great significance in worshipping Lord Krishna and goddess Radha on the day of Bhadrapada's Asthami.
Referring to the Hindu myths, Sage Narada has narrated the necessity of worshipping goddess Radha along with Shri Krishna. Goddess Radha is the presiding deity of Lord Sri Krishna's life as the Lord himself resides under her. Therefore, Vaishnavas pay their highest respect to the Hindu deities on this day of Ashtami. 
May you and your partner have the bond of Radha-Krishna. Still curious how your love life will be? Read love and relationship horoscope 2023 to know in detail.
Radha Ashtami Vrat katha
According to ancient Hindu scripture, Padma Purana, Goddess Radha, is mentioned as the daughter of king Vrishabhanu Gopa and Kirti. One day, the king discovered Radha in the shape of Dharti while cleaning the area for organising the yagna. The king adopted and nurtured the young girl as his daughter.
When Lord Vishnu took his Krishna avatar, he requested other family members to incarnate on Earth, and Vishnu's wife Lakshmiji came to Earth as Radha, as mentioned in religious texts.
Radha was Shri Krishna's companion, according to the Brahma Vaivarta Purana. Earlier, she was married to some other person, but once she became an adult, goddess Radha accepted Shri Krishna as her spouse.
Bring peace and prosperity in life by performing personalised live Vishnu Puja.
Radhashtami Celebrations Across India
On this occasion, Hindus decorate the idols of Shri Radha and Lord Krishna with a new dress and fresh flowers. Also, the temple is decorated with bright, colourful flowers that spread their fragrance everywhere. Devotees listen to the devotional songs composed by Vaishnava gurus and sing the glory of Sri Radharani. Thousands of devotees gather at the Shri Krishna temple to get a glimpse of Lord Krishna and Radhaji. Devotees pour holy water on the idols and offer milk, curd, ghee, honey, and jaggery.
They also keep juices of fruits like musk, apple, watermelon, pineapple, pomegranate, orange, sweet lime, papaya, grapes etc. at the feet of idols. Later, they conclude the puja after performing aarti and showering flowers on them. Devotees and saints prepare Chappan Bhog for Hindu deities in the well-known temples of India and seek divine blessings from them.
Radhastami Puja Vidhi
Start the fresh day with a positive mental state.
Take a bath with the water mixed with Gangajal in order to purify yourself.
Place the idol of Radha on your puja altar and worship it at 12 noon.
Recite the vrat Katha for Radhaashtami, then the Radha Stuti and Radha Chalisa.
Sing bhajans and light an oil lamp in the evening to invoke the deity.
Make an aarti and a bhog offering to the deity.
Feed brahmins and married women the next day.
Later, eat prasad to break the fast.
Ending Note
Our prayers are incomplete if we fail to invoke goddess Radha while worshipping Lord Krishna. Radhastami is the auspicious time to worship both Radha and Krishna to get their divine blessings. On this note, before signing off, we wish you a Happy Radhastami in advance.
Know About the Parivartini Ekadashi 
Is everything alright? If not, what are you waiting for? Talk to astrologers for guidance. The first consultation with 100% Cashback!