In-depth Ranbir Kapoor Horoscope Analysis By Experts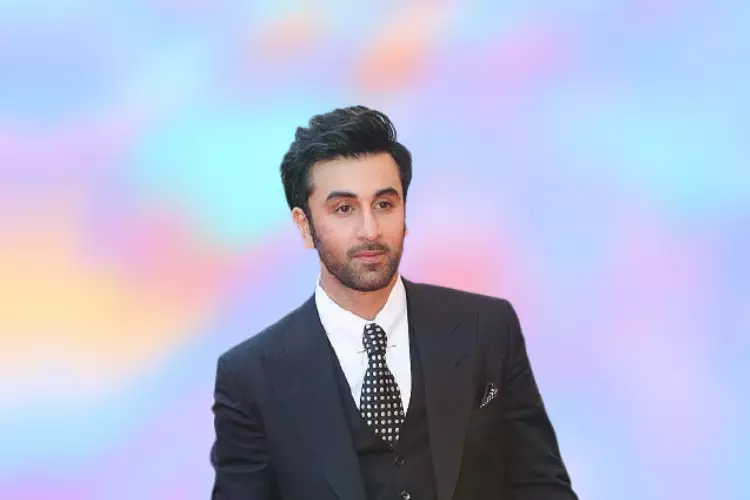 A romantic hero on-screen and off-screen, Ranbir Kapoor keeps winning his fans' hearts since he made his debut in 'Sawariya', 2007. Born to 80's legendary actors, Rishi Kapoor and Neetu Singh, Ranbir too decided to follow their parent's footprints. He stood up as an assistant director for the movie Premgranth in 1993 and then, started taking up the lead roles. His journey in the Hindi film industry is awe-inspiring for many junior artists.
Very few of you may know that Ranbir also assisted Sanjay Leela Bhansali with the movie 'Black' before trying different films and genres. He worked in romantic drama 'Rockstar' and comedy-drama 'Barfi', which showcased his ability to act at his best. Apart from Bollywood, he also lends a hand in charity works. Ranbir Kapoor is the co-owner of the Indian Super League's football team, 'Mumbai City FC'.
So, what exactly worked for him in earning name and fame? Of course, the planetary movements and their combinations. Now, let us learn about Ranbir Kapoor kundali.
Get A Free Kundali Chart From Our Experts Based On Your Planet's Position.
---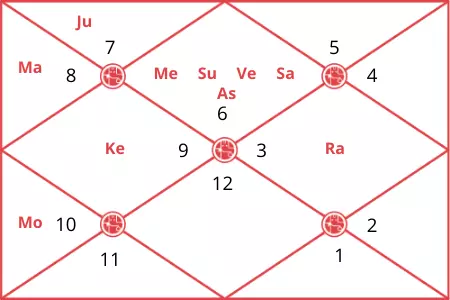 Ranbir Kapoor Birth Chart
Ranbir Kapoor Birth Date: Sept 28, 1982
Time of Birth: Unknown.
Place of Birth: Mumbai.
---
Ranbir Kapoor kundali reveals that Karmic Saturn is the reason behind his focus and ability to perform challenging roles. Hence, it can be said that Ranbir is a goal-oriented person. The aspects of auspicious planets help him to calmly deal with the hard times. The placement of Mercury is suitable for the actor to work in a very intellectual way. Plus, it is exalted, which further aids him in turning their dream into reality.
Ranbir Kapoor is a native of the Capricorn sign which means that he believes in practicality and determination. Our experts' analysis found that he is connected to Budh-Aditya yoga. This auspicious yoga, formed in the Virgo sign blesses him with a mysterious aura to create his image as a successful young actor in Bollywood. Including that, the Gemini sign is occupied by malefic Rahu suggests that he is a talkative and flirtatious person.
The teaser for Emraan Hashmi's upcoming film Dybbuk: The Curse Is Real has been released. Let's see what planets have in store for the actor.
---
Career And Health Prospects
In 2021, Saturn's transit in Capricorn over the natal Moon may bring minor changes in his acting career. He may have a different approach to work in the selected movies. On the other hand, Jupiter transit in Aquarius may enhance his confidence level. And therefore, he may get rid of past life issues. Also, Mars passing through the natal Sun, Mercury, Saturn, and Venus may abruptly bring unexpected events in his life.
As per kundli of Ranbir Kapoor, he will maintain his health and fitness throughout the year 2021. Rahu transit in the Taurus sign may bring positive results in terms of health. He would be keen to accomplish their fitness goals. Due to Aquarius's Jupiter, Ranbir may need to make changes in his food. The transiting Mars will be passing over the natal Mars may hamper his health status, especially in the pandemic era.
---
What Next For Ranbir Kapoor?
Ranbir Kapoor is ready to shine in the much-awaited movie 'Brahmstra', along with Amitabh Bachchan and Alia Bhatt. The movie has already become the talk of the town before its release. This movie may assist Ranbir's career to reach a completely new level. However, Saturn transit in Capricorn may demand serious efforts from Ranbir to perform his character.
Referring to Ranbir Birth chart, the actor is serving the major and minor periods of Jupiter and Rahu respectively. And this may put a dent in his wealth status. He may not be able to earn more money with his new projects. On the other hand, Mercury transit may support Ranbir in bringing innovative ideas to work, which may bring favourable outcomes next year. Transiting Rahu denotes that Ranbir may fulfil his desire for earning more money. It is advisable for him that he should be careful while dealing with financial matters.
What Does Your Zodiac Sign Say About You? Find Out More About Yourself by Speaking to Our Renowned Astrologers.
---
Ranbir Kapoor Should Refrain From Big Investments
Experts suggest that 2021 is not suitable for new ventures and investments for the 38-year-old actor. Saturn transit in Capricorn denotes that he should not make investments, but plan for future investments. Also, Jupiter's arrival in the Aquarius sign may not be good for new ventures. Moreover, dasha is also not favourable for him and it may bring obstacles.
Moving on, Ranbir may need to make a significant decision regarding their financial matters. As per Ranbir Kapoor kundli analysis, he is going through that phase of life where he may need to transform himself into a better version. This may take more time, but he may set examples for young actors on how to be at the top of Bollywood's stars.
---
Final Thoughts
After studying Ranbir Kapoor birth chart, we reach the conclusion that the actor is born with the planets which are perfectly aligned. His professional life may not be as per his expectation, but he may enjoy more of his personal life. Financially, he needs to be careful of his wealth. On that note, we wish Bollywood heart-throb Ranbir all the very best for his acting career.
Also read: Kareena Kapoor Horoscope
---
---