Can Rishabh Pant Reverse Sweep The Swingers of These Planets?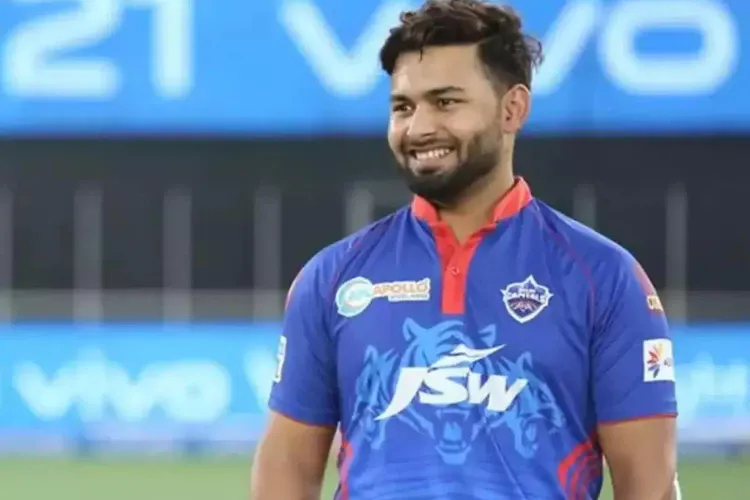 The Delhi Capitals team has retained Indian wicketkeeper-batsman Rishabh Pant as its captain for the next season for a whopping Rs. 16 crore. He is the third and last retained player to reach the 16 crore mark. The 24-year-old cricketer has only appeared in 84 IPL matches and has scored 2498 runs at a strike rate of 147.46. He has one century and fifteen half-centuries to his name.
---
A challenging Target for Pant!
Rishabh Pant was born on Oct 4, 1997, in Roorkee, Uttarakhand. According to his basic horoscope, there is an exalted Mercury in the horoscope, and Mars is in Scorpio, which is self-occupied. This conjunction of planets motivates Rishabh Pant to make a good strategy and perform well in the game. Apart from this, there is attraction yoga of Venus and Mars in the horoscope of Rishabh Pant, which gives him immense name and fame.
Wanna lead a happy & fulfilling life? Book Ganesh Puja Today!
The planets in Rishabh Pant's horoscope always support him. Credit goes to supportive planets that he perform well in the game, due to which, he has been able to win the trust of the Delhi Capitals. If we talk about his coming time, Saturn is passing over the natal Jupiter, while Jupiter will transit over natal Ketu. It can bring some difficult times for him.
Play each chapter of life carefully! Ask our expert astrologers for complete guidance!
---
---