Shreyas Iyer Takes Off His Helmet Like a Boss & Stars Cheers For Him!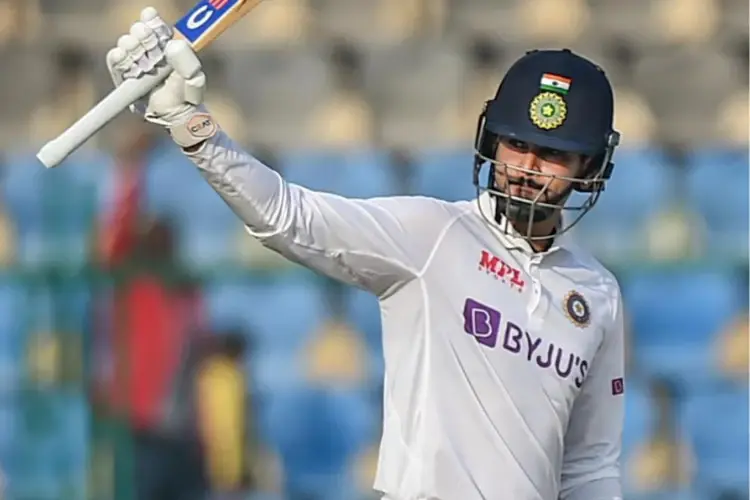 Test Debutant & promising Indian batsman, Shreyas Iyer, takes off his helmet and soaks in the crowd's applause & kisses the Indian badge, like a boss! Shreyas Iyer became the 16th Indian to strike a century on Test debut vs New Zealand on Nov 26, 2021. Let's check what the future holds for him & how stars were rolling when he was scoring a century on the field.
---
The Stars Game during Shreyas Iyer's Outstanding Knock
Shreyas Iyer's horoscope looks amazingly good. According to Shreyas's horoscope, it was a very good day for him to set a record in the match. The transit of the moon was supporting the Mars of his birth on the day of the match. And of course, Saturn & Venus are in their own signs, showering endless good fortunes for the batsman.
Book Ganesh Puja Today for endless good fortunes & appease Ganpati Ji. Book Now!
Talking about the coming time, days till April 2022 would be good for him. After that, he may have to struggle a bit more. Let us tell you that in April 2022, four big planets i.e. Jupiter, Saturn, Rahu and Ketu are transiting. This might be a game-changer for Shreyas Iyer.
---
---