Sumit Antil Secures Second Gold Medal for India at Paralympics 2020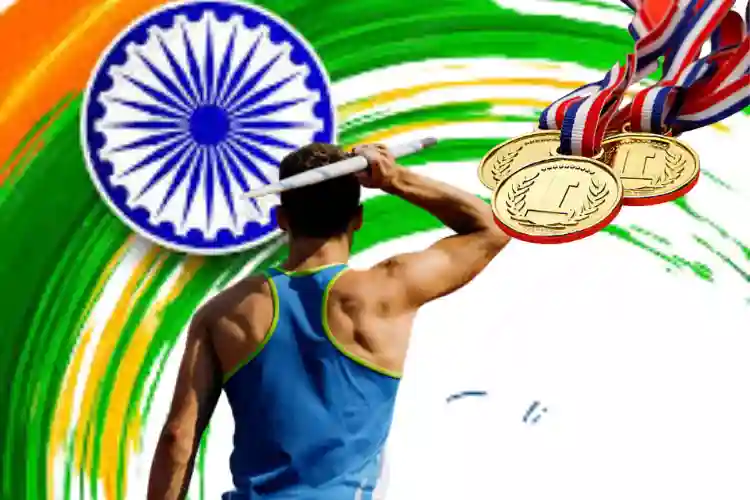 In the track and field event, Sumit Antil's javelin throw not only went past 68-metres but also grabbed the headlines of the news globally. Well, fellow Indians couldn't have asked more from Sumit, who grabbed second gold at the Tokyo 2020 Paralympic Games. If you are still wondering what happened in the Paralympic 2020, let us tell you that the Indian javelin-thrower, Sumit Antil, won a gold medal in the F64 category . "It was a dream that became a reality", said the gold medalist Sumit.
Also Read: High Jumper Mariyappan Thangavelu Wins Silver At Paralympics 2020
---
Losing Leg, Not Hopes
Earlier, Sumit started his career as a wrestler, but he met with a road accident in 2015. Sumit's wrestling career got over as soon as a tractor ran over his leg. Anyways, who would have thought that Haryana's young boy will one day emerge victorious at an international sports event. Neeraj Chopra, who also bagged gold at Olympic games Tokyo 2020, took social media to congratulate the recently-made paralympic champion. He further asked the countrymen to extend their support to the paralympic squad as well. Following the event, wrestler-turned-thrower Sumit revealed that he wanted to achieve the 70-meter mark. Claiming 68.55 metres at Tokyo 2020 Paralympics means that Sumit Antil broke his own previous record.
---
How Stars Supported Sumit?
Exploring the birth chart of Sumit Antil, we came to know that the Haryana-bound javelin thrower is blessed with Energy yoga (Angarak yoga). Born on July. 6, 1998, Sumit is currently serving the major period of Mercury and sub-period of Mars. Mercury, being an ascendant lord and 9th house lord, Mars helps the 23-year-old to achieve name and fame at the bigger stage. Moving on, Sumit may need more hard works as experts expect that someone may break his record in the coming years.
---
India at Paralympic 2020
The gold medal from Sumit Antil takes India's medal tally to 7 on day 5. Apart from the javelin throw event, Indian Paralympians won three medals in table tennis and athletics. And moving further, we hope for more medals from the Indians.
How Would Be Your Upcoming Day? Know the Perfect Predictions, Talk to Our Expert Astrologers now.
---
---