Mahanavami 2022: Date, Worship Method, Importance And Beliefs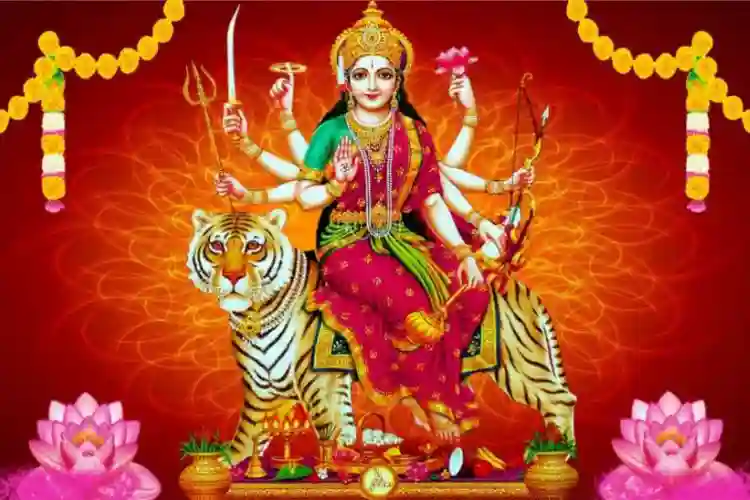 Mahanavami is the last day of Durga Puja, and it is celebrated in Oct. Durga puja Navami 2022 begins with Mahasnan and Shodashopachar Puja, which are both performed simultaneously. On the occasion of Maha Navami, Goddess Durga is revered as Mahishasurmardini, which literally translates as "destroyer of the monster Mahisha." Maha Navami is celebrated on the day that Goddess Durga is supposed to have killed the demon Mahishasura.
Goddess Siddhidatri, the new form of Goddess Durga, is honoured on the ninth day of Navratri, which falls on the 9th of Ashwin. The day of Mahanavami is the sole day on which worshipers and devotees can break their Navratri fast. There is a long-standing tradition of honouring the girl before the Parana of the Navratri fasting season begins. It is thought that breaking the fast only after performing Kanya Bhoj and performing adoration is beneficial to one's well-being. However, due to the ongoing disruption caused by Corona, it is not able to perform Kanya Bhoj and Kanya Puja at this time. 
If you find yourself in this scenario, you can seek the blessings of the mother by offering prayers to Goddess Durga Saptashati from the comfort of your own home. Devotees who worship Maa Siddhidatri on the ninth day of Navratri receive extraordinary siddhis as a result of their devotion. According to some traditions, Lord Shiva himself performed penance for Maa Siddhidatri in order for her to obtain Siddhi.
Conclusion
Maha Navami is considered to be of such great significance that the worship on this day is thought to be equivalent to the worship on all nine days of the festival of Navratri. Maha Navami 2022 will also be celebrated in a variety of ways across India, with each state having its own distinct style and one thing remaining consistent across the country – the veneration of the great Goddess Durga.
Know About the Durga Visarjan..