Sharad Purnima 2021: Significance Behind Worshipping Goddess Lakshmi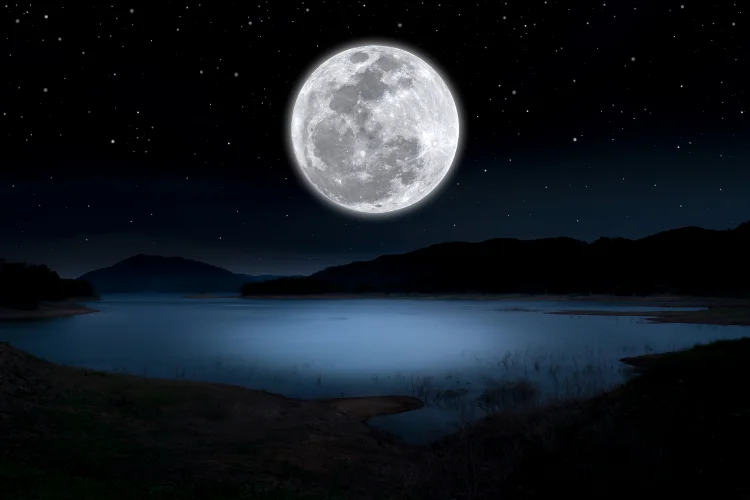 Sharad Poornima is also known as Kojagari Purnima in some parts of India. On this day, farmers worship Goddess Lakshmi on Sharad Purnima for the harvesting of their crops. People worship Goddess Lakshmi for prosperity and abundance. This day signifies the end of the rainy season.
The term Sharad itself symbolizes the beginning of Sharad Ritu. Sharad Purnima has a huge religious significance. It is believed that Maa Lakshmi was born on this day, and whoever offer special prayers to her may get Goddess's blessings. Many devotees also keep fast to impress Maa Lakshmi on this day.
On the day of Sharad Purnima, the full moon is visible with so much brightness. It is also believed that it drips Amrit on planet Earth, so moonlight on Sharad Purnima may possess medical and nourishing properties. At night, the weather starts changing, and the winter season begins. Now, let us know the significance and story behind the Sharad Purnima.
---
The Legend
As stated in the Hindu myths, Goddess Lakshmi revolves around Earth's orbit during the night of Sharad Purnima disguised as white moonlight. When the moonlight reaches the Earth, people say that Goddess Lakshmi has stepped on the Earth. After midnight, Goddess Lakshmi arrives with her procession to take a tour of Earth. It is believed that those who do Goddess Lakshmi Puja on Sharad Purnima may get desired wealth and prosperity.
---
Date And Time For Sharad Purnima 2021
Date: October 19, 2021 – Tuesday
Tithi Timings:

Purnima Tithi Begins: 07:03 PM on Oct 19, 2021
Purnima Tithi Ends: 08:26 PM on Oct 20, 2021
---
Why People Celebrate Sharad Purnima as Kojagori Purnima
Mainly, Kojagori Purnima is celebrated in the eastern part of India, especially in West Bengal. The people of Bengal celebrate this day with immense joy. They dedicate the entire day to Maa Lakshmi by organizing Lakshmi Pujas. Goddess Lakshmi is also known as Maa Lokkhi, and her idol is worshipped with full devotion. They follow the ritual of decorating rangolis on the floor. So, most of them draw rangolis outside the main entrance of their house. They offer flowers, homemade sweets and milk products to the idol of the Goddess Lakshmi. People prepare the homemade sweet of Nadu for Maa Lokkhi.
Talk to Best Astrologers at Re 1 per min to organize lakshmi puja at your home.
---
Sharad Purnima Is Also Known As Kumar Purnima
The word Kumar Purnima is mainly heard in the state of Odisha. People of Odhisha dedicate this day to Lord Kartikeya, the God of war and seek his blessings. On this day, Lord Kartikeya is worshipped by young girls with faith and devotions. They believe that by doing so, girls may get a loving and caring life partner.
---
Celebrations Of Sharad Purnima
Sharad Purnima is popularly known as Raas Purnima, which is associated with the story of Lord Krishna. People believe that when Lord Vishnu took Lord Krishna's avatar, he played Raas (a traditional folk dance) with his young girls at the Yamuna river. Therefore, devotees take a holy dip in the river on this day and keep Lord Vishnu in their prayers. Sharad Purnima is the only day in the year when the Moon comes out with all sixteen phases. In Hinduism, each phase is linked with a different human nature. Some people also say that Lord Krishna was born with all the sixteen Kalas.
Others devotees remember Chandra Dev by worshipping the Moon on Sharad Purnima. Married women observe fast and offer special Bhog of Kheer to the deities. Devotees place the bowl of Kheer under the moonlight overnight so that rays of the Moon makes it useful for healing purpose. Then, they distribute the prasad of Kheer on the next day. This is a traditional practice observe in every Indian house on the day of Sharad Purnima.
---
Steps Of Performing Rituals
Below are the steps of performing Sharad Purnima's rituals
Light up diyas in front of Maa Lakshmi's idol at night
Then, offer them a bunch of rose flowers along with sweets
After that, Worship the Goddess by chanting Maa Lakshmi's mantras
Recite the mantra of "Om Shrin Kamle Kamalalaye Paseed Prasad Mahalakshmaye Namah"
Conclude your prayers by performing aartis
Distribute the prasad of sweets among others
---
5 Things You Must Offer To Goddess Lakshmi On Sharad Purnima
Sharad Purnima commemorates the birth anniversary of Goddess Lakshmi, so one should try to impress the Goddess by offering her favourite things. Below are the five things one should consider while performing the Lakshmi Puja.
Singhada
Makhana
Curd
Leaves
Batashe
Once you conclude your Puja, the above-mentioned things should be distributed among other devotees. This may help you win the divine blessings of Goddess Lakshmi.
---
Importance of Performing Tulsi Puja
On Sharad Poornima, Besides performing Lakshmi Puja, there is also the significance of organizing Tulsi Puja. On this auspicious day, people get up early in the morning and light up diya in front of the Tulsi plant. Then, they also apply vermilion and worship the plant. This holy plant is usually found in the balcony or main entrance of the Indian houses. Devotees believe that worshipping the Tulsi plant may appease the Lord Vishnu and Goddess Lakshmi. Those who perform the Puja with faith may fulfill their wishes by the grace of Maa Lakshmi.
---
---