2022 Health Horoscope: Be in Your Best Shape With Insights to the Upcoming Year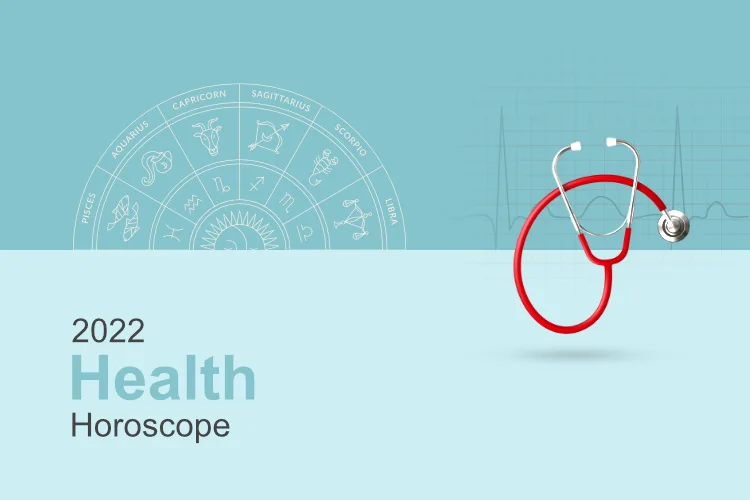 Health is nature's most precious gift to humans, a treasure in this mortal universe. A person's sound physical disposition well explains the quote, "A stable mind resides in a healthy body," It is very well depicted that if you have a sound body and health, you are a true asset of a human being. It should be remembered that wealth cannot provide even a micron of good health, so it is the moral obligation of every single mortal on this planet to take care of his or her health.
This is a fundamental fact: good health makes you progress, and you are alert and conscious of your physical capacity to do every action in your personal and professional projects. To advance into the year 2022, it is vital to take care of the most critical aspect of life – your wellbeing.
We offer you an astrological journey of all zodiac signs through the galleries of the year 2022 to quell your curiosity and give you good advice by making the best of your astrological combinations to improve your longevity and quality of life-based on your zodiac health in 2022.
2022 Health Horoscope: Health sure is wealth
Today, our number one priority is the welfare of ourselves and our families, which we cannot neglect. This pandemic has taught us many lessons, one of which is that our primary concern should be our wellbeing. The previous year was dominated by Coronavirus, which resulted in a dramatic increase in the death rate. People were affected both physically and psychologically, with numerous natives suffering from depression, anxiety, and other issues. The planet was confronted with a global pandemic, and the consequences are still apparent around us. However, the past year has profoundly caused us to reflect on our health and wellbeing in such circumstances.
We are almost halfway through 2021, and the world is filled with new expectations. Will your health, however, be unaffected? Is there something you can stop in the new year? What else should you be wary of besides Coronavirus? We are all baffled with such questions in our mind. Well, worry no more.
As has been said since time immemorial, a healthy mind exists in a healthy body. The true wealth of a human being is a healthy mind, body, and soul. When one is in good shape, he can conquer the world and excel at everything they set their minds to. So, let's explore more about the overall 2022 Health Horoscope.
2022 Health Horoscope: Time, Passing But Never Moving
However, if you have poor or failing health, you must rely on others for even the most basic tasks, according to the 2022 health horoscope. The disastrous positioning and transits of planets in the year 2020 resulted in the greatest pandemic of COVID-19. Everyone's lives came to a halt due to the pandemic, with time passing but never moving.
The entire planet was concerned with staying away from this epidemic and maintaining its sanity. We witnessed the collapse of medical facilities and realised how important it is to remain fit. The pandemic made us think long and hard about how important it is to stay healthy.
With the arrival of the New Year 2022, the demand for the 2022 health horoscope has increased. People seem to be uncertain about the end of this virus and when a vaccine is available, so living a healthy life has become critical. The health 2022 prediction from Future Point is here to help you find out how the New Year 2022 will be for you and your loved ones in the aftermath of the pandemic.
2022 Health Horoscope: Make Your Year Better
The health 2022 horoscope is correctly predicted by Vedic Astrology by learned astrologers based on your zodiac sign to help you find out which months will be difficult for you. Along with this, there are some remedies listed that will help you maintain your health in the long run as per health astrology 2022.
The health horoscope 2022 based on Health Astrology provides accurate predictions about your health, how the coming year will affect your health based on your zodiac sign and the location of nakshatras and planets, and effective health remedies to consider. In this post, we will discuss the effects of multiple planets on the natives of all twelve zodiac signs and significant health improvements and transformations that are occurring.
As per the 2022 health horoscope, we will also attempt to predict which months will be good for your health in 2022 based on astrological measurements and planetary motions and which months will cause health problems.
Read Your Zodiac Sign's 2022 Health and Fitness Horoscope
Aries Health & Fitness Horoscope 2022
Taurus Health & Fitness Horoscope 2022
Gemini Health & Fitness Horoscope 2022
Cancer Health & Fitness Horoscope 2022
Leo Health & Fitness Horoscope 2022
Virgo Health & Fitness Horoscope 2022
Libra Health & Fitness Horoscope 2022
Scorpio Health & Fitness Horoscope 2022
Sagittarius Health & Fitness Horoscope 2022
Capricorn Health & Fitness Horoscope 2022
Aquarius Health & Fitness Horoscope 2022
Pisces Health & Fitness Horoscope 2022
Know More About 2022 :