Jupiter In 10th House: Know Positive And Negative Impact Of Life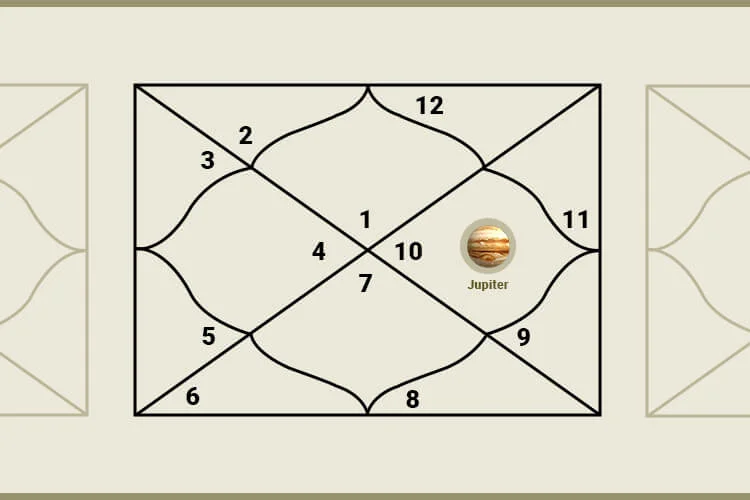 ---
Introduction
The spiritual leader, Jupiter, has been doing it for a long time now, yes, you guessed it right, making our lives simpler and comfortable in many ways. It inspires natives to move forward in order to achieve mental and spiritual growth. But such things can only be possible from the favourable placement of the giant planet.
The 10th house hosting Jupiter may spoil your life party or delay the success in your career or profession. It may also hamper your self-image in society and may damage your social status too. Nevertheless, taking such things from natives, Jupiter may fill up those gaps by providing qualities like analytical mind, knowledge and strength for surviving the difficult times.
---
What Does Jupiter In The 10th House Mean?
The 10th house is related to careers and professions in the natives' life. The strength of this house and the in-house transiting planets further define the professional life of natives. To make it more simple for you, Jupiter in the 10th house means Jupiter is passing through the house of profession, and it may ask you to walk on a tightrope.
Strong Jupiter in the 10th house may support you to choose the right career path and may offer you plenty of opportunities to become a professor, businessman or judge. But natives may not receive its blessings if Jupiter is associated with Rahu or Ketu as these malefic planets will form hurdles in the path of natives. They can be rulers at home and in their workplace because people around natives may realize their values.
Areas of Life Affected By Jupiter in the 10th house
Attitude
Professional life
Self Image
Knowledge
---
Impacts Of Jupiter In The 10th House
The placement of Jupiter in the 10th house is quite beneficial as the yellow-coloured planet provides moral values and life principles to its natives. Below is how the 10th house Jupiter plays a vital role in the natives' lives.
Positive Impacts
Jupiter entering the 10th house may have less positive impacts on natives, mainly in the field of career and profession. The planet Jupiter may help natives to see the bigger picture in life. Also, the transiting Jupiter in the 10th house gives you opportunities to expand your business as well as career-related opportunities. Natives may remain thankful to those who lend a helping hand during challenging times. However, it will be rare as they may get unexpected help from others because of their good image. The transition of Jupiter in the house of profession, 10th house may support natives to earn fame in their field following their recognition of their hard work. Also, natives may work dedicatedly to achieve their goals. Natives can expect plenty of support and trust from their close ones. Apart from their professional life, natives can also expect harmony in their personal life. Natives may sharpen their knowledge because of Jupiter in their 10th house, and many people may come up to seek advice from them. And because of this, native could be the heroes for people associated with them. Natives of Jupiter in the 10th house may enhance spirituality and other fulfilment in their relationship.
Negative Impacts
Jupiter occupying the 10th house may keep your life on the cusp of the hills because it may take away your leadership qualities and creates hurdles in your career or business path. It is suggested that you do not try to cross your limits as it may spoil your seniors' relations at the office. Since Jupiter is a benefic planet, it could be rare, but it's better to move with precautions. The placement of Jupiter in 10th house may help you be a good team player, but it demands more effort from you in return. In this process, you may lose your self-interest. Here, natives should know the significance of their goals and must try to accomplish them.
---
Wrapping Up
This is how things may change in the native's life if Jupiter is moving to the 10th house. Occupying the house of the profession by Jupiter has positive impacts on natives, but on the flip side, natives may deal with the more negative effect of the planet, which may cause serious damage to their life. And therefore, Astro experts suggest natives be careful while considering others' importance which may hamper their image.
Even natives should not try to mess up things in their relationships as it may push them into deep trouble. Against all odds, natives would have Jupiter's support that helps them to work single-handedly. With this, hope you keep receiving direct blessings from auspicious Jupiter.
---
---