Shravana Nakshatra 2023 Predictions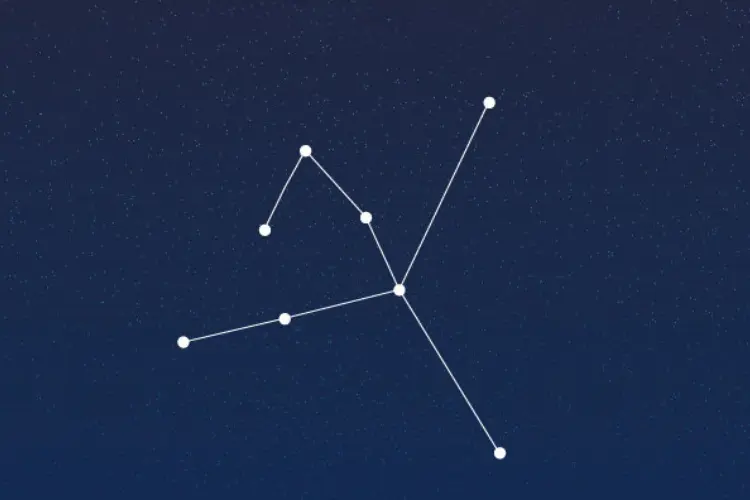 Shravana Nakshatra is known by many names, like Sravana, Shravan, or Thiruvonam. It is the 22nd Nakshatra out of 27 Nakshatras. Shravana Nakshatra is spread across the Makara Rashi or the Capricorn zodiac sign, and Lord Vishnu is the ruler. Shravana Nakshatra comprises three stars. These three stars together structure the head of the Eagle. The word Shravana signifies 'Hearing', and the image is 'The Ear' in view of which we hear. Shravana Nakshatra is the star of tuning in and learning. Let's move onto more details of Shravana nakshatra based on the career, finance, relationship, and health.
Shravana Nakshatra 2023 Predictions: Career
During this year, your focus may shift towards communicating your ideas more effectively to those who matter and to convince them. Also, you may be receiving the support of others around you in important matters related to your ongoing projects particularly from around May 2023. You could also get support to improve efficiency related to your work. For business persons, the period may bring some good opportunities for progress but a cool, calm and composed approach will be required to manage your business. The last quarter can be highly volatile.
Do you have to know the solutions for Shravana nakshatra Career and Business and how to make the right progress in it? Ask an Astrologer. 100% Cashbask on First Consultation!
Shravana Nakshatra 2023 Predictions: Finance
Shravana nakshatra finance says that you will have a conducive environment for Financial well-being during this year. Opportunities of increased return on investment abound for you. You could plan capacity enhancement for more profits.  While profitable times are in store, speculative trade should be avoided to steer clear of losses particularly during the first quarter of year. While raising funds for new ventures looks promising during the last quarter. Taking note of the possible future risks will enable you learn the importance of contingency.
Shravana Nakshatra 2023 Predictions: Relationship
Shravana nakshatra relationship says that This year is likely to help you sort out some existing problems in your personal life and relationship. Gradually, it will make you able to develop intimacy with your beloved one. In the middle of the year, you may feel that your partner is not happy but later on, there will be many positive changes that you will be noticing in your beloved. There may be some disruptions and frictions but, the ending part of this year is likely to be filled with love, romance and intimacy.
Do you want to know the relationship status in 2023 and Shravana nakshatra 2023 muhurat to begin a relationship? Get Free Janampatri.
Shravana Nakshatra 2023 Predictions: Health
Shravana Nakshatra health says that It will be a year dedicated to self-improvement. You will be very much focused on your health and fitness levels. Also there will be strong motivation as well. Your energies will gradually be getting up to the mark. As the year advances, you will begin to feel fresh and energetic. Keep yourself engaged in creativity and spend quality time with your family members to enhance your mental strength.
Do you want to find out about the planets that affect your health, business, finance and other areas of life in 2023? Do not miss this chance. Get a Free 2023 Detailed Yearly Report.
To conclude, 2023 is likely to be good for all the Shravana nakshatra natives considering health, career, finance, business and relationships. 
Shravana Nakshatra 2023 Dates and Time:
| 2023 Dates and Time: | Begins: | Ends: |
| --- | --- | --- |
| January 24, 2023 | 00:26, Jan 23 | 21:58, Jan 24 |
| February 20, 2023 | 11:46, Feb 20 | 09:00, Feb 21 |
| March 19, 2023 | 22:04, Mar 19 | 19:39, Mar 20 |
| April 16, 2023 | 05:51, Apr 16 | 04:07, Apr 17 |
| May 13, 2023 | 11:35, May 13 | 10:16, May 14 |
| June 09, 2023 | 17:09, Jun 09 | 15:39, Jun 10 |
| July 07, 2023 | 00:25, Jul 07 | 22:16, Jul 07 |
| August 03, 2023 | 9:56, Aug 03 | 07:08, Aug 04 |
| August 30, 2023 | 20:47, Aug 30 | 17:45, Aug 31 |
| September 27, 2023 | 07:10, Sep 27 | 04:29, Sep 28 |
| October 24, 2023 | 15:28, Oct 24 | 13:30, Oct 25 |
| November 20, 2023 | 21:26, Nov 20 | 20:01, Nov 21 |
| December 18, 2023 | 02:54, Dec 18 | 01:22, Dec 19 |