Swati Nakshatra 2023: Predictions and Muhurat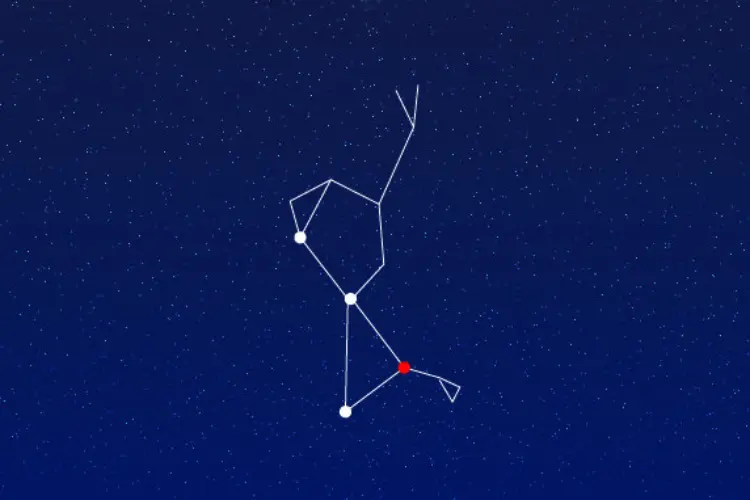 Those people who are born in Swati nakshatra are the purest form of purity. They are just like the charming nature that comes with the first drop of rain after the scorching sun. The fifteenth zodiac constellation means sword and just as the name suggests, the Swati natives are quited talented and sharp. The best skills they have is in their communication and the way they express their thoughts. The thoughts they share are unparalleled  and will add good charm to  everyone they communicate with. 
Swati Nakshatra 2023: Characteristics of Natives
The men who are born in Swati nakshatra will be quite peaceful in his dealings and do not depend on anyone. He never cheats anyone and doesn't want to be cheated by someone. He is a hard worker and does not want anyone to criticize for his work. The females of this nakshatra are very compassionate and have good social status. She is very religious and loves doing religious practices without any hesitation. You won't see an honest person like the females of Swati nakshatra. A very pure hearted person that makes many friends in her lifetime.
Swati Nakshatra 2023 Predictions: Career
Swati nakshatra Career and Business suggests that you will be happy in 2023 while considering career and business. You may gain popularity through your business. During the month of July 2023, you may get good opportunities. But the latter part of the year may give some obstacles in your career growth due to the poor placement of planets. You may keep yourself motivated during the planetary movement as you enter a new profession next year, otherwise you may have to face some challenges. You may carry out business well in 2023 and would be able to give away ideas in your business for the growth. If you want to know more about Swati nakshatra Career and Business, Ask an Astrologer. First Consultation with 100% Cashback!
Swati Nakshatra 2023 Predictions: Finance
While considering Swati nakshatra finance, you may face mixed days in 2023. You may gain good confidence throughout to deal with challenging situations. But do not be overconfident and end up in trouble during April 2023. There may be some financial crunches at times, but you may overcome them with your intelligence. You may progress in the financial front and you may be able to clear any existing loans that adds strength to your financial status. 
Swati Nakshatra 2023 Predictions: Relationship
The relationship status of Swati nakshatra says that you may see some changes in your relationship and personal life. Swati nakshatra relationship says it is important to take a committed approach to your partner in 2023. The months of April and May give you some negative influence in your relationship. But your positive approach helps you to gain immense strength even if things go wrong. The second half will make your relationship peaceful. Do you want to know more about your relationship status in 2023 and good Swathi nakshatra 2023 muhurat to start a married life, Get Free Janampatri.
Swati Nakshatra 2023 Predictions: Health
Swati nakshatra health says that your health may be good in 2023. But you should be very careful about some issues concerning your stomach. This may arise during June and July. so, do not keep an eye on any junk foods especially during October to December. Be on a healthy lifestyle otherwise you may fall sick unnecessarily. Your energy levels may be high during this time. Would you like to track down great solutions for your ill health? Get a Free 2023 Detailed Yearly Report.
To conclude, 2023 is likely to be good for all the Swati nakshatra natives considering health, career, finance, business and relationships. 
Swati Nakshatra 2023 Dates and Time:
| 2023 Dates and Time: | Begins: | Ends: |
| --- | --- | --- |
| January 15 , 2023 | 19:12, Jan 15 | 19:23, Jan 16 |
| February 12, 2023 | 01:40, Feb 12 | 02:47, Feb 13 |
| March 11, 2023 | 07:11, Mar 11 | 08:00, Mar 12 |
| April 07, 2023 | 13:33, Apr 07 | 13:59, Apr 08 |
| May 04, 2023 | 21:35, May 04 | 21:40, May 05 |
| June 01, 2023 | 06:48, Jun 01 | 06:53, Jun 02 |
| June 28, 2023 | 16:01, Jun 28 | 16:30, Jun 29 |
| July 26, 2023 | 00:03, July 26 | 01:10, July 27 |
| August 22, 2023 | 06:31, Aug 22 | 08:08, Aug 23 |
| September 18, 2023 | 12:08, Sep 18 | 13:48, Sep 19 |
| October 15, 2023 | 18:13, Oct 15 | 19:35, Oct 16 |
| November 12, 2023 | 01:47, Nov 12 | 02:51, Nov 13 |
| December 09, 2023 | 10:43, Dec 09 | 11:50, Dec 10 |