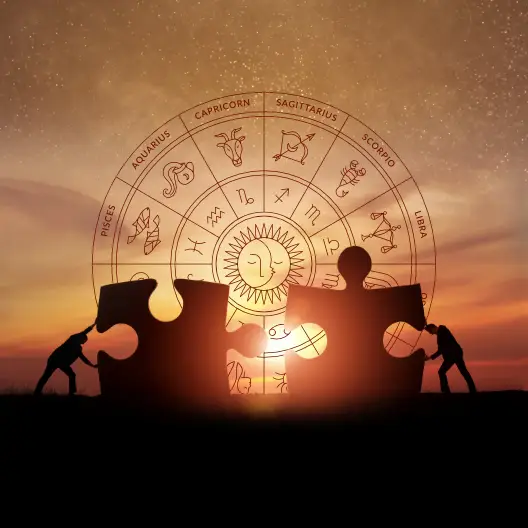 Name Compatibility Report
4.9/5 (2560 Reviews)
Modern world
In the modern world, sometimes we make a commitment to our loved ones and later on, we find them being incompatible. And for that, you can only blame some malefic planets, which are creating hurdles. Anyways, if we revive the past times, some of you may know that our forebears used to analyse kundalis of marrying couples to know the compatibility status. Alright, so you are getting married to your partner, then here is the chance to know the result of your compatibility test.
Generally, two types of compatibility tests are available – numerology compatibility and name compatibility. The latter is the most popular among the people falling in love or getting married. Name compatibility is a process to check whether your partner is compatible with you or not, just with the help of names. This name compatibility test is associated with zodiac signs. So, by entering your and your partner's name, you can figure out the result only with the click of your finger.
So, hey, what are you waiting for? Put the names of your crush or dating partner along with your name, and check out what stars and planets tell about your compatibility score.
Get Compatibility
Get Compatibility